Homeschool prom is a wonderful opportunity for high school students to get dressed up, socialize, and enjoy a milestone event. While there are some similarities to a traditional prom, homeschool proms can be unique in many ways. If you're considering attending a homeschool prom, here are a few things to remember.
Homeschool proms are often more intimate than traditional proms. They may be held at smaller venues, such as homes or banquet halls, and typically have a smaller guest list. This can make for a more intimate and relaxed atmosphere where everyone can get to know each other better.
Since homeschoolers generally come from different backgrounds and may not have known each other before prom, homeschool proms can be an excellent opportunity to expand your social circles and make new friends. You'll likely meet people from all over your state or even from other countries if you attend a homeschool prom open to students worldwide.
Homeschool proms also tend to be more affordable than traditional proms. Tickets are usually less expensive, and there's no need to spend money on transportation or formalwear rentals. However, it's still important to budget for your homeschool prom to enjoy yourself without spending too much money.
If you're considering attending a homeschool prom, reach out to your local Homeschool Association or search online for events in your area. Homeschool proms are becoming more popular every year, so you're sure to find something that fits your interests and budget.
What is a homeschool prom?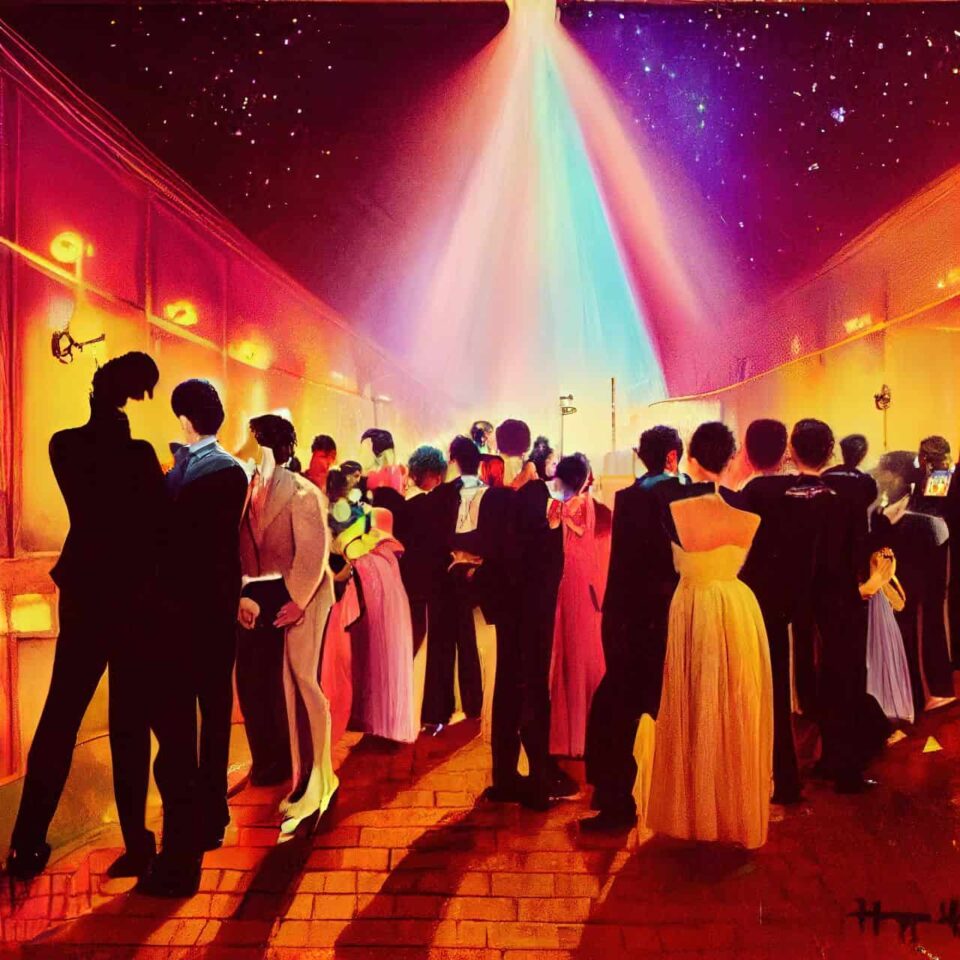 A homeschool prom is a formal dance or party organized and attended by homeschooled students. This is a great opportunity for homeschoolers to get dressed up, have fun, and socialize with other homeschoolers in their community. While there are no set rules for how a homeschool prom should be run, there are some common elements that often make up these events.
Prom planning tips
There are a lot of things to think about when you're planning a prom. You want it to be a night that you and your friends will remember forever, so it's important to take the time to plan everything out carefully. Here are a few tips to help you make your homeschool prom a night to remember:
Choose a theme that reflects your personal style. Whether you're into vintage Hollywood glamour or prefer something more modern, pick a theme that will make your prom unique.
Find the perfect venue. If many people attend your prom, you'll need to find a venue to accommodate everyone comfortably.
Make sure you have enough food and drink for everyone. No one wants to go to a prom where they're stuck eating tiny hors d'oeuvres or waiting in line for the bathroom. Make sure you have plenty of food and drink options for your guests so that everyone can enjoy themselves.
Hire a professional photographer. This is one night where you'll want to have plenty of photos to remember the evening. Hire a professional photographer so that you can focus on having fun with your friends and not worry about taking pictures yourself.
Most importantly, relax and have fun! This is your night, so make sure you enjoy every minute of it!
And remember, the most important thing when planning your homeschool prom is to have fun and make memories with your friends. Whether you're dancing the night away, getting dressed up in a fancy outfit, or just hanging out at someone's house, make sure you take full advantage of this wonderful opportunity.
How to make your homeschool prom special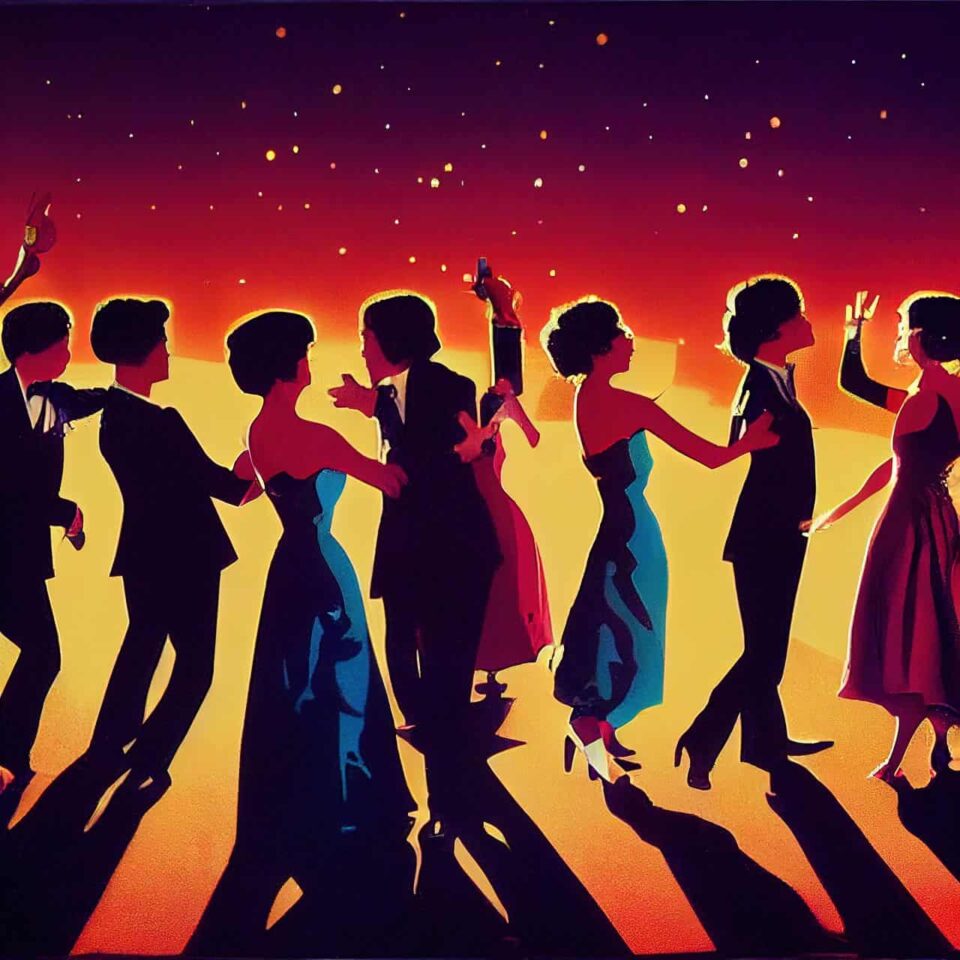 Homeschool prom is a big deal! It's a chance to get all dressed, have a fun night with friends, and make lasting memories. Here are some tips to make your homeschool prom extra special:
Choose a theme that reflects your personality and style. Consider a formal ballroom theme or something more unique like a Hollywood glam or masquerade ball.
Find the perfect dress! This is your chance to wear something you might not normally get to wear. Go for it!
Make sure your date is dressed to impress as well. Remember, this is a formal occasion so they should look their best.
Rent a room at a local venue or banquet hall and decorate it to match your theme. Transform it into an enchanted forest or a glamorous Hollywood club.
Serve delicious food and drinks that fit your theme. Think upscale hors d'oeuvres, champagne punch, or sushi rolls.
Have fun! This is your night to shine, so make the most of it!
One of my favorite ways to make my homeschool prom extra special is to set up a photo booth at the event. I love getting dressed up and taking silly pictures with my friends, which allow us to capture these fun memories and look back on them for years to come. Whether you choose props, costumes, or just some funny poses, a photo booth is a perfect way to make your homeschool prom even more special.
FAQs About Homeschool Prom
What's the homeschool prom dress code?
The dress code for homeschool prom can vary depending on the specific event, but typically it is similar to that of a traditional high school or college prom. Dresses are often formal or semi-formal in style, and you may see variations in what is considered appropriate. It's generally best to check with the organizers before the event to get more details on the official dress code.
How can I find a homeschool prom near me?
There are many different resources available online that can help you find a homeschool prom in your area. Some popular options include school or community event calendars, local online forums, message boards, or websites specifically designed for homeschoolers. In addition, many schools and/or communities also host their own local dances for homeschooled students, so be sure to check with your local schools and community centers for more information.
How much does it cost to attend a homeschool prom?
The cost of a homeschool prom will vary depending on the location, date, and other factors. It is typically cheaper than traditional high school or college proms since many of the same expenses, such as renting a venue or hiring a DJ or other entertainment, are not typically necessary. You may also be able to find discounts or special promotions by purchasing tickets early, so it is always best to do some research and shop around to find the best deal.
What types of activities can I expect at a homeschool prom?
Homeschool proms typically include many of the same activities as traditional high school and college proms, including dancing, socializing, photo booths, games, and other entertainment. However, since homeschoolers can often be more creative with their events, you may also find some unique or unexpected activities at your local homeschool prom. Just be sure to check with the organizers in advance to know what to expect on the big night!
Conclusion
A homeschool prom is a unique and fun opportunity for homeschooled students to get together, dress up, and have a great time. Whether you're planning your own prom or attending one in your community, remember to take the time to make it special. By choosing a theme that reflects your personal style, finding the perfect venue, and hiring a professional photographer, you can make your homeschool prom a night to remember. So go ahead and have fun!