Table of Contents
Hey there! If you need help with an existing relationship or after a difficult time, check out these 10 Bible verses about relationships. They provide relevant advice and insight.
The Bible talks a lot about relationships. It has wise principles on how to love one another. They can help us during hard times.
Here are 10 uplifting Bible verses, offering comfort and assurance. They remind us that love is not just a feeling, but also an act of taking care of each other's hearts.
Bible Verses for Navigating Tough Times in Your Relationships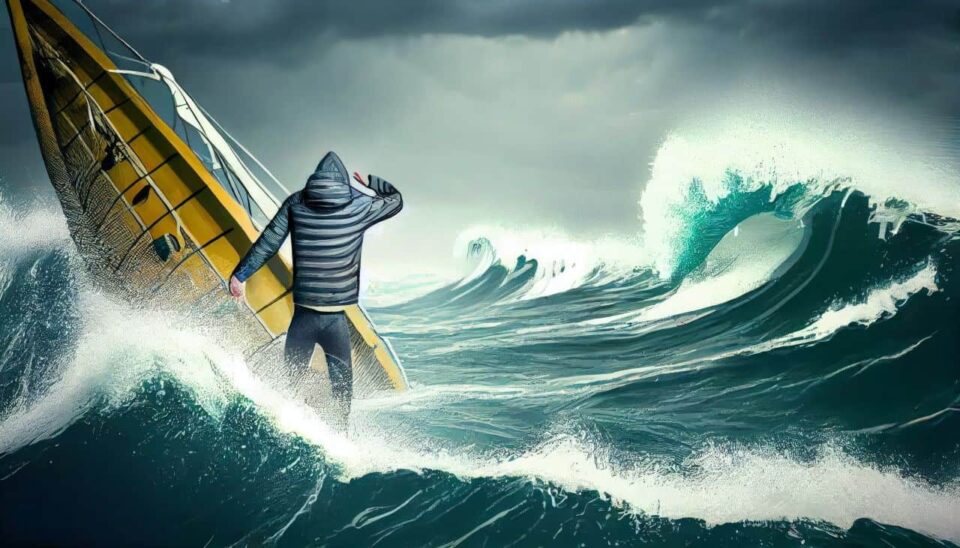 Tough times in relationships can be overwhelming. But, the Bible provides comfort and strength. Check out these 10 bible verses! They can help give you peace and perspective. In these hard times, these verses are a great reminder.
Jeremiah 29:11
Jeremiah 29:11 is a verse of comfort. "For I know the plans I have for you," says the Lord. "Plans to prosper you, not harm you. Ideas to give you hope and a future!"
It reminds us of God's kindness and how He can bring life from brokenness. Even when it looks like there is no hope left, He has a plan for our relationships.
This passage gives us strength, because God will be there when we need Him most. He always offers salvation and guidance.
We can trust that God will make something beautiful out of our messes. Even if it takes time, He knows what is best! This gives us renewed hope and faith.
Proverbs 3:5-6
Proverbs 3:5-6 tells us to trust in the Lord. Don't rely on our own understanding. This is a reminder that it's not wise to try and manage a tough relationship alone. When we face relationship issues, pray to God for guidance. Rely on His counsel instead of our thoughts. Our ideas may lead us to make hasty choices not aligned with God's plan. This verse assures us that answers and solutions are only one prayer away. He will always offer wisdom if we ask Him to guide us through hard times in our relationships.
Philippians 4:13
Trust in God's power when your relationships are tough. Philippians 4:13 is a bible verse that brings us hope. It reads: "I can do all things through Him who strengthens me."
This means God is with us in our struggles and will give us the strength to mend broken bonds. Put your faith in Him, and He won't disappoint. He's always there to help us.
Romans 8:28
Relationships can be tough. We can find hope in Romans 8:28. This reminds us, even when times are hard, God will work all things for our good. He will lead, guide and provide for us and our relationship.
Romans 8:28 states, "All things work together for good to those who love God, to those who are called according to His purpose." No matter how dark the days or struggles, there is still hope. God has a plan of love, healing and restoration. He wants our relationships to succeed and will work to bring joy and peace.
1 Corinthians 13:4-7
Love is patient and kind. It doesn't envy or brag. It's not proud or dishonoring. It doesn't put itself first. It's not easily angered, and it won't keep track of wrongs. Love won't find joy in evil. But it will rejoice in truth. Love will always protect, trust, hope, and persevere.
These four bible verses from 1 Corinthians give a powerful view of what love is and why it's needed for relationships to stay healthy. It explains how to handle disagreements: focus on understanding and not winning. Look out for each other's needs. Forgive past mistakes. Give each other room to grow. Find joy and truth in the relationship. Believe you can overcome obstacles together. And treasure each other with patience and kindness, even in tough times. These principles form the foundation of your relationship!
James 1:19-20
James 1:19-20 tells us to be quick to listen, slow to speak, and slow to anger. This is because human anger won't achieve the righteousness God desires. When we have issues in our relationships, it's easy to become angry or defensive. But James reminds us that this isn't the right thing to do.
We should take a step back and have patience. Taking a few moments to think before speaking can help. It will stop any arguments from escalating too quickly. Plus, it keeps us in line with God's word!
Proverbs 16:3
Proverbs 16:3 says, "Commit your work to the Lord. Your plans will be established."
This is a reminder to turn to God, even when our relationships are difficult. We can ask Him for wisdom and strength. Through prayer and reflection on God's teachings, we can find peace. This verse shows us the value of trusting in the Lord when times are tough. He will bring us grace and love.
Psalm 34:18
Psalm 34:18 offers us solace and serenity in tough times with someone close. It says, "God is near to those whose hearts are broken, and He saves those with a crushed spirit."
Knowing God is always ready to help us through relationship struggles, no matter how difficult they are, gives us trust and optimism even when it all seems lost. We can rely on God to bring healing, restoration, and growth to our relationships if we welcome Him into it.
Isaiah 41:10
The Bible is full of verses about love, relationships, trust and perseverance. Isaiah 41:10 is one of the most well-known passages. It reads: "Fear not, I am with you. Do not be dismayed, I am your God. I will strengthen you, help you, and uphold you with my righteous right hand."
This verse reminds us that no matter what happens in our relationships, we can always turn to God. Relationships can bring joy and love, but also pain and suffering. In these times, it's important to remember God is beside us. He gives us hope and courage, even when everything seems lost.
God provides this promise because He understands how hard it is to deal with relationship problems alone. He's standing with us through each difficult moment we face with our loved ones.
1 Peter 5:7
Throw your stress at God – He cares for you! (1 Peter 5:7).
It's a beautiful reminder that He's always there for us.
Pause for a moment and give Him your anxieties and fears.
This could bring peace to our hearts and show us a way ahead. Maybe it's a worry of how to talk to someone, or a feeling of being let down.
Tossing all our worries on God could release us from the weight. And, most importantly, He always loves us no matter what!
Conclusion
Relationships may not be easy, but scripture can help us get through it and come out stronger! I trust these 10 Bible verses gave you guidance when facing tough times in relationships.
Communication is essential for any relationship challenge. So, talk openly to those that matter most and make sure to check in often so you can keep your relationship strong.
The Bible can bring us clarity and peace during complicated times. If you need more help with relationships, don't hesitate to seek advice from a pastor or friend. May God give us courage and hope as we strive for closer relationships through His word!