I was given the chance to review a prepaid Visa card through Card.com. When I got to the site, I honestly had a hard time deciding which type of image I wanted for my credit card. I ended up choosing the Black Dragon image. At the time I signed up that was the only dragon option available. Now they have many other choices in dragon section to choose from that look even better.
Are the card.com reviews accurate?
I must admit I was a bit concerned about being able to use this card anywhere I went with ease. I was pleasantly surprised though that I was able to use it without any complications. I was able treat it like a real credit card. I was expecting to have to dish out a whole bunch of fees for accessing my money. I was happy to be able to report that I didn't have to worry about that when I used my card at Whole Foods and also with my online purchases either.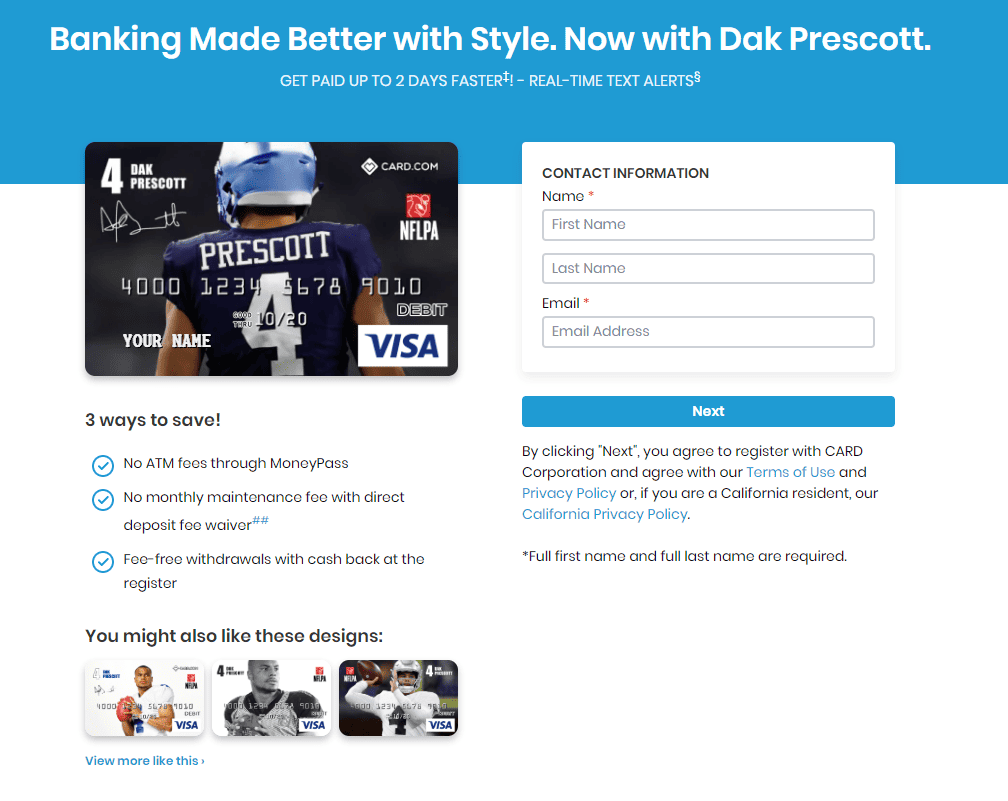 There are many features available for this prepaid card system. I'm able to have direct deposits of my paychecks onto the card. I can also transfer money to and from my PayPal account. I can also add funds to and from my regular bank account. There are also several local ATMs to choose from to retrieve my money from.
If you're needing a credit card, but don't have the credit to get one, this is a system that may be of interest for you. If you are unable to get a checking account, yet need a place to have your paycheck direct deposited for easy free access to your money, then this is a system that is good for you. You can also check for discounts on Card.com here.
I hope you found my card com reviews helpful! Do you have any card.com complaints we should know about? I personally don't have any but it's always good to see if others feel the same way.
Do you use prepaid credit cards? If so, what is your favorite company to use and why? If you've used this service, we'd love to hear your card.com reviews, whether they're positive or negative, feel free to share your thoughts in the comments below.