Greetings! If you seek roleplay ideas for your kids to have fun, look no further. Kids love pretending and make-believe. Roleplaying is the perfect way to inspire creativity and let your child explore their imagination.
If they like science fiction, fantasy or historical adventures, I've got 10 amazing roleplay ideas. So, if you want to bring out creativity in your kid, then keep reading. Get ready for the fun!
Explain why roleplay is a great way to spark kids' imagination
Are you searching for a way to spark your kids' creativity? Roleplay is the answer! It's a fun and interactive way to bring out their imagination while spending quality time together.
Roleplaying goes beyond just reading stories or watching movies. It gives kids a chance to express themselves and engage with characters they relate to. They can act out different scenarios, explore different perspectives, practice communication and collaboration, and sharpen their problem-solving skills.
Plus, roleplay also encourages effective communication between parents and children, as both of you can be totally present, free from gadgets and other daily tasks.
Provide your kids with exciting roleplay ideas, and you'll both share a special bonding moment that's way beyond imagination!
Roleplay Ideas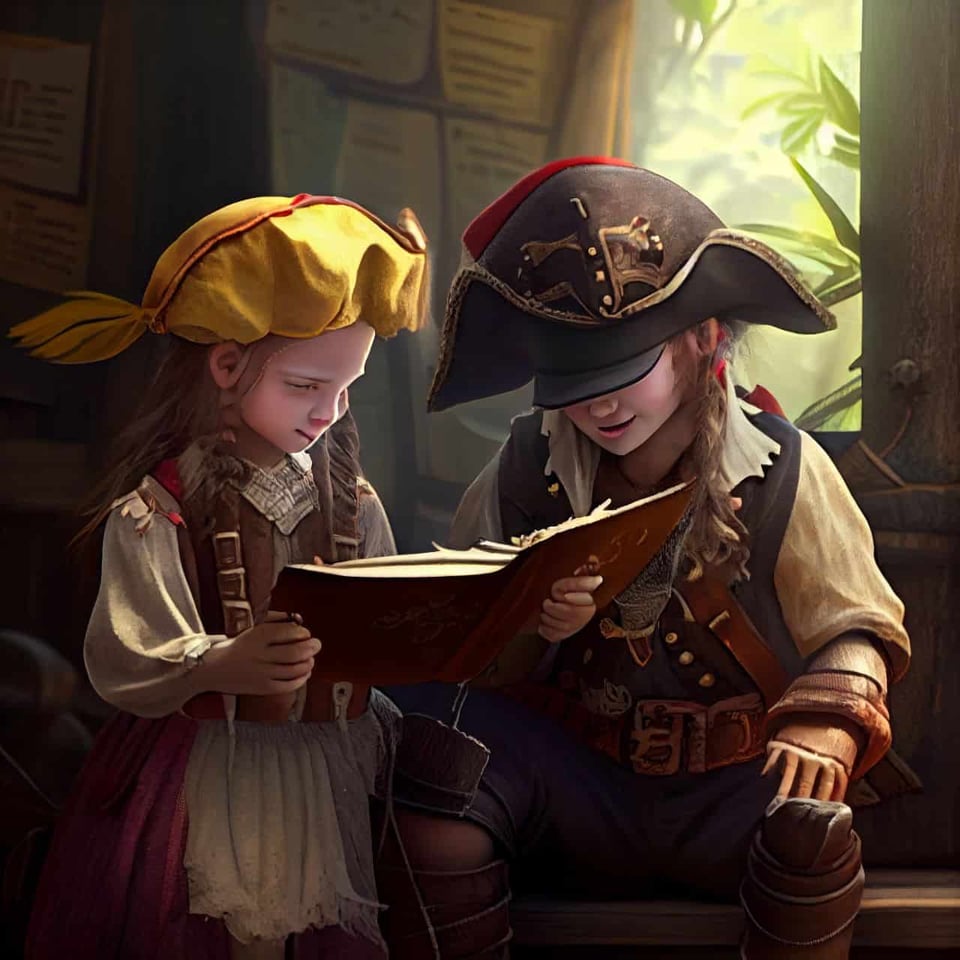 Want to have some fun and be creative with your kids? Try roleplaying! It's a great way to get kids using their imaginations. Here's 10 ideas for you:
Pretend to be a famous person.
Pretend to be a super hero.
Pretend to be a doctor.
Pretend to be a teacher.
Pretend to be an astronaut.
Pretend to be an animal.
Pretend to be a pirate.
Pretend to be a detective.
Pretend to be a chef.
Pretend to be a scientist.
These ideas will have your kids coming back for more!
Superheroes
Does your family love superheroes? Why not let the kids take on their favourite characters? Let their imaginations run wild!
There are plenty of ideas for superhero roleplay. For example:
Create their own superhero identities, with unique powers and interests. Then team them up for a 'Avengers'-style adventure.
Roleplay villains to take over the world. Let 'good' and 'evil' collide!
Design a new superteam with special skills and powers. Let each character add something unique.
Study classic comic books by Stan Lee, Jack Kirby etc. Create their own versions of popular heroes – like an underwater Batman!
Let them customize their characters with personal touches. Spidercat, or naming alter egos after friends/family. This is a great way for them to be creative and learn about bravery and justice.
Pirates
Ahoy, pirates! Time to set sail! Raise the mainsail and explore the seven seas for hidden treasure. Your young buccaneers can wear their favorite pirate costumes, take a toy sword and hat, and let their imaginations run wild!
Poopdeck Pete is in charge, with Scurvy Sam, Peg Leg Pauline, Eyepatch Eddie, and One-Legged Steve by his side. Cruise around the world, battle squid monsters, and plunder merchant ships. Let your kids have a blast so they'll never want to leave port again!
Fairy Tales
As a child, nothing was more exciting than when we got to dive into our favourite fairy tales! Whether you act out beloved characters such as Cinderella and Snow White or create a brand new story with fresh, dynamic characters, fairy tales are the best for roleplaying.
The great thing about fairy tale roleplays is that it's not too hard to come up with a plot and themes, since most of them follow similar narratives. Here's some of my top ideas:
Form two teams: the 'good' team and the 'evil' team, and have them battle it out;
Have participants take on tasks from Grimm's Fairy Tales;
Recreate well-known scenes from tales like Jack and the Beanstalk or Sleeping Beauty;
Let participants choose which classic character they want to be, like Rapunzel or Snow White in her coffin;
Make up your own story, but base it on elements of fairy tales like dragons, trolls, and giants.
These roleplay ideas are easy to adjust to different age groups. So, let the young minds explore any and all combinations of these fun scenarios!
Time Travelers
Welcome to Time Travelers! Roleplay ideas don't get better than this. Set up a 'time machine' with boxes, sheets, or any other device your kids can use for their time-traveling adventures.
Where and when do you want to go? Ancient Greece, the Wild West, or the future? Let your kids explore and create stories. Pirates, astronauts and explorers? Yes, please!
Older kids can have fun figuring out the time period and who lived there. Daily lives and activities are great topics too. Complications? Let them figure out solutions with logic and critical thinking.
Animal Adventurers
Do your kids love animals and playing make-believe? Give them an Animal Adventure! Let them pick their favorite animals. For example, chickens running away from the coop, or a mission for critters. Create characters for them to meet. Animals, humans, or villains.
While exploring, have them fill in a scrapbook with their story. Keep track of their progress and look back on it later. Let the kids direct the story. It'll be an adventure like no other!
Space Explorers
Astronauts don't get to have all the fun! An adventure doesn't need to mean leaving Earth. Kids can explore space from their own home or backyard. All they need is imagination and some props. Get ready for a rocket mission!
Discuss what journey you want. Will you explore new worlds, civilizations, or help travelers? Gather props like aliens, robots, capes, and helmets. Make sure the props provide hours of fun with stories. Your space could have secret pathways, volcanoes, or pirate captains trying to steal loot. Or make it feel like home, with oases and wildlife. Get lost in uncharted territory without a known way back – super exciting!
Let everyone take turns choosing destinations, narrating adventures, and exploring. This will help develop life skills like taking turns, collaboration, and storytelling.
Secret Agents
Calling all secret agents! Time to get undercover! Give your kids their detective hat and secret agent glasses. Let them brainstorm clues and puzzles to solve.
Set activities like finding a hidden object, creating a secret code, or writing a story about their mission. Let imaginations run wild! Kids can investigate and hone problem-solving skills.
Ancient Civilizations
Hey! Need a fresh roleplay idea for your kids? Ancient civilizations could be the answer! It's exciting and educational. Your kids can act as Egyptian Pharaohs, Greek Gods and Goddesses, Ancient Rome warriors and more. Grab some cushions and make thrones. Get fake swords or create them with cardboard and pipe cleaners.
Roleplaying is not only fun, but it also teaches about different societies. Talk to your kids about rulers and myths. Brainstorm ideas together. Everyone will have a blast! So why not take on ancient civilizations for your next roleplay? You won't regret it!
Historical Figures
Take your kids back in time! Roleplay historical figures to learn about the past and have fun. Step into their shoes and think like them. Your kids will be amazed! Here are ideas:
Cleopatra and Mark Antony. Explore Rome and Egypt in BC.
Julius Caesar. Learn how he rose to power.
Florence Nightingale. Nurse like her, and make history!
Sappho. An ancient Greek poetess using her heart.
Charlemagne. Court life in the Middle Ages.
Queen Elizabeth I. Understand her influence on England.
Harriet Tubman. Set people free from slavery.
Boudica. Revolt against Roman forces.
Joan of Arc. Stand by her side and fight for France.
Galileo Galilie. Discover secrets about our universe.
Wild West
Giddyup, cowpokes! We're takin' you to the Wild West! Get ready for a rollickin' roleplayin' ride! Let your tykes experience the lawless West, bein' a cowboy or cowgirl.
Miner, rancher, and prospector – they can be any of 'em! Or how about an outlaw, sheriff's deputy, or simply a townsperson searchin' for a new life? For somethin' really unique, they can learn all about Native American culture and become an Apache warrior!
Ah, the thrillin' lore of the West! Picture your kiddos huntin' bandits, bringin' peace, and ridin' off into the sunset like true heroes.
It's more than just an adventure! It's a world of danger, gold nuggets, ancient artifacts, and more! Put on your 10-gallon hats and broken-in boots – your kiddos are in for a wild ride! Yeehaw!
Tips for Roleplay
Roleplay is amazing! It stimulates kids' creativity and helps them to discover new characters and stories. Plus, it's very entertaining! But, often it can be tough to think of interesting roleplay ideas that keep their imaginations active. To make it simpler, here are 10 great roleplay ideas for kids!
Let's begin!
Set the scene
For kids to be fully immersed in their roles, the environment must be captivating. Give them costumes, props and other items to help them explore. You can even create a more elaborate setting with decorations and pretend pets.
Roleplay is limitless – let them be creative and come up with something fun. Allow them to use all their senses to explore the world they've created.
Create a plot
Get your kids into roleplaying by creating a plot! Here are some tips:
Brainstorm characters that are important in the story – heroes, villains, and more.
Pick a setting and an era for your imaginary world.
Make a shared history for the characters – families, friendships, past experiences, etc.
Set out allies, enemies and factions.
Work out goals and missions for your character(s).
Adapt if something isn't working.
Add cliffhangers between game sessions.
Encourage creativity
Roleplaying is a cool way to boost your kiddo's imagination and help them learn how to solve problems. Give them different roleplay ideas, they will gain life skills and confidence. Here are some good roleplay ideas:
Animal Kingdom: Put them in the shoes of an animal, like a lion or tiger. Let them come up with a story about how they live, where they get food, and how they interact with other animals.
Time Travelers: They can explore different settings and make their own characters. They can make stories about time travel, magical creatures, and objects.
Recipe Master: Let them be chefs and make recipes from things you have at home. This teaches kitchen safety too.
Builders & Builders: Give them materials like cardboard boxes, clothing, toys, and more. Ask them to tell stories about each scene: how people live, what they do, etc.
Adventurers & Explorers: Make them come up with grand adventures. They can use props like sticks and stuffed animals. Think forests, oceans, deserts, etc.
These are just a few ideas for inspiring your children to be creative through roleplay. Get creative and start dreaming up adventures!
Conclusion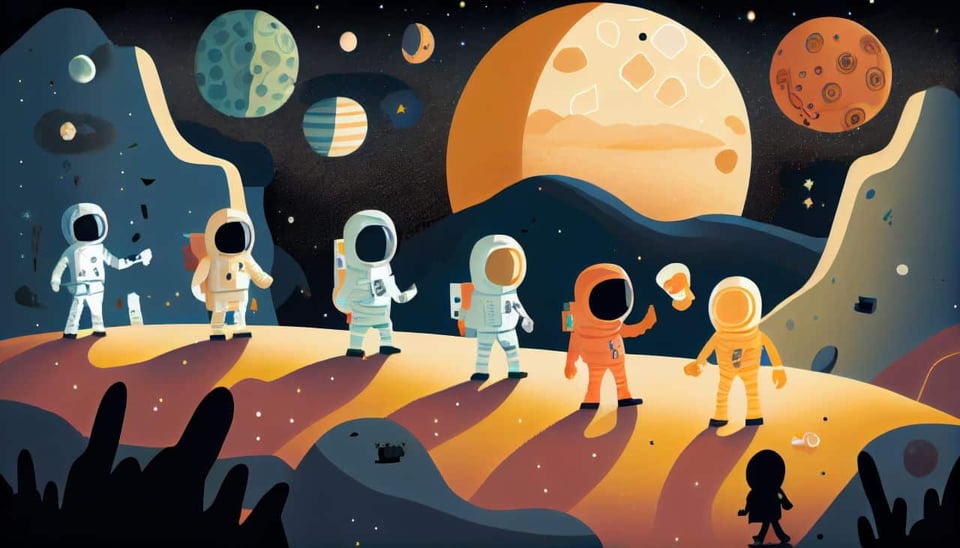 Want to witness your kids' imaginations? Boost their creativity with roleplay!
Aliens, knights, or something else? Roleplay lets them explore different stories and circumstances. It helps kids recognize new feelings and develop problem-solving abilities.
Get creative with these 10 inspiring roleplay ideas and embark on an amazing journey with your kids!
the importance of roleplay for kids' imaginations
Roleplay is a great way for kids to express themselves. It triggers their imagination and helps them learn life skills, like problem-solving and decision-making. It also encourages creativity and allows them to explore emotions in a safe space.
Roleplay lets kids try out scenarios they may not have experienced yet, like their first day of school or a birthday party. It also helps them practice speaking up and resolving disagreements before they happen in real life.
Roleplay ideas can give kids meaningful experiences, allowing them to explore themselves and the world around them. Whether you're parents looking for something fun for the weekend or an elementary school teacher planning an activity for class, having a list of creative roleplay ideas can be a great way to inspire your little ones!