I was given the chance to review Preschoolers and Peace: Homeschooling older kids with success while loving the little ones at your feet  in exchange for an honest review through SchoolHouse Review Crew.
Kendra Fletcher is part owner of the blog Preschooler and Peace. She wrote this book as a means of helping parents who may have been struggling with teaching their kids while having a small preschooler underfoot. She has broken this 47 page book down into 13 chapters and also a Meal Planning 101 section and some words of encouragement.

When I signed up for this review I was excited to get my hands on this book because Zeva has made life very difficult for us since she's been born. Trying to teach the boys their lessons while she's demanding attention too is never an easy feat at all! I couldn't wait to see what tips and advices Kendra had to share on this topic.
She did provide some very practical tips that can easily be added to my daily routine. One of her tips was to give the toddler short little videos to watch. You can bet your bottom dollar I'm counting down until the new VeggieTales In The House show hits Netflix. (Of course, my boys love this show too, but luckily I have headphones and multiple devices for her to use to watch it!) Of course, Zeva does also do her own preschool lessons online too.
She also gave us a nice handy dandy list of items to keep on stock to allow her to explore and play on her own. I can only imagine the kinds of things Zeva can do with the items on the list. (Some of the items on the list I've never heard of, but once I found out what they were I was thrilled to learn about them.)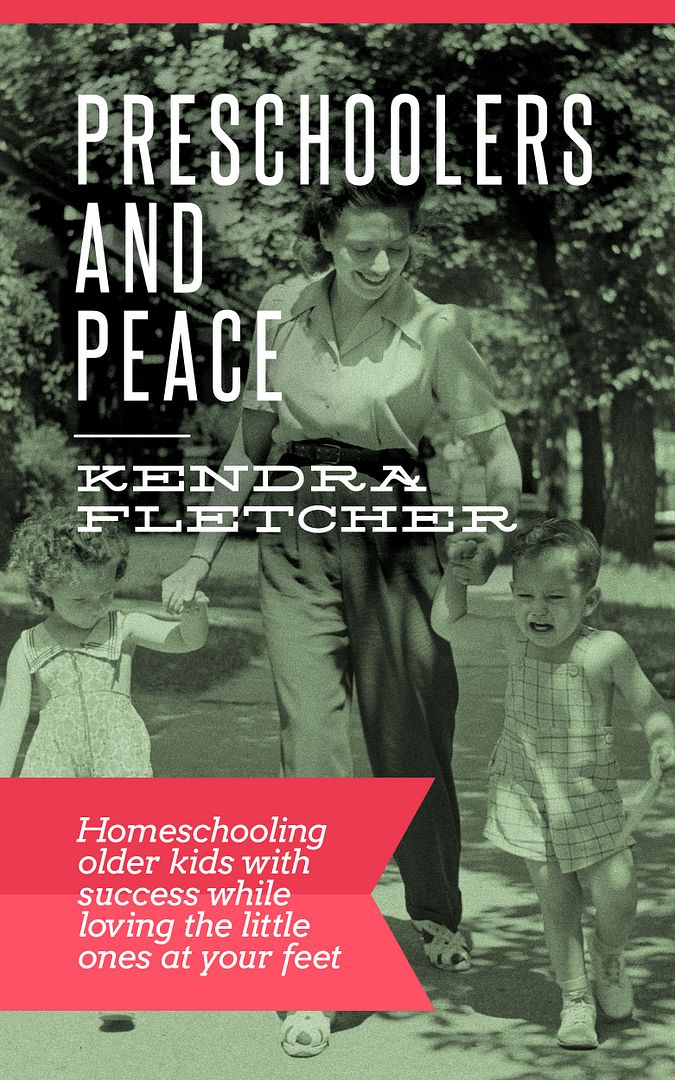 She also gave practical household chores that toddlers can do. I personally have all of
my kids doing chores
from the time they can walk, but I do know many parents hold off for their own reasons. I do feel this is a great way to keep little toddlers entertained while you're teaching a lesson. (I've used it many times over!)
[Tweet "Keep little ones entertained with chores while teaching older kids. #homeschoolingtips "]
She even gives a practical schedule and a way of gaining some order to the day to make things easier for all involved. I personally haven't been able to get a solid schedule in my home despite my best efforts. However, if I were able to actually control a schedule here many of her tips would definitely come in handy.
Considering I'm terrible at meal planning, the Meal Planning 101 section was very helpful. It definitely laid the groundwork to get me headed in the right direction. Unfortunately for me due to many allergies in the house, I couldn't really economically use it too much. However, I do see it benefiting many other people rather well.
I don't know of a Mom alive who doesn't need some encouragement almost daily when dealing with young kids. Her Encouraging Words section was very heartfelt and touching. It was also uplifting too.
This is a nice small little ebook that is jammed full of information for any mother (or homeschool teacher of multiple age kids.) It's priced rather well at $2.99. It may not be a large book, but it is full of useful information. (Kendra didn't waste her space with empty nonsense wording.)
You can gain more information about this book by visiting Kendra's website. You can also connect with her on Facebook, Twitter, Pinterest, Google+, and Youtube.
Do you have a preschooler at home that makes it more challenging to teach the other kids?

Be sure to check out what my other crew members have to say about this ebook by clicking this image: