About Dubai
In the United Arab Emirates, Dubai is the largest city at 13.5 square miles (35 square kilometers) and is known for its ultramodern architecture, luxury shopping and its lively nightlife scene. Dubai is home to the Burj Khalifa, which dominates the skyline at 830 meters tall – making it the tallest building in the world.
Alongside other attractions such as Atlantis The Palm, a water and marine-animal resort; and Dubai Fountain, the city of Dubai boasts very present architecture. Question is, how is it all paid for?
Earnings
The wealth of Dubai is of course large in part due to its large oil reserve, which was discovered over half a century ago. Although vital to the accountability of its large wealth, oil only makes up 1% of Dubai's total earnings.
As a whole, the United Arab Emirates is the third richest country in the world, just behind Luxembourg in second, and Qatar in first. The latter of which has a Gross Domestic Product (GDP) per capita of $62,088 USD. The bulk of the United Arab Emirates mostly comes from the production of goods and provision of services related to petroleum, petrochemicals, aluminium and cement. For Dubai itself, only a moderate amount of oil reserves were needed to generate the required infrastructure for trade, tourism and manufacturing. Meaning that from there on, over 95% of Dubai's GDP is not oil based.
In 1985, the first free zone in Dubai was established – Jafza, the Jebel Ali Free Zone. This became the largest free zone in the world at 20 square miles (52 square kilometers). 20% of the foreign investment in Dubai is owned by several thousand Jafza companies. Estimated at 144,000 employees, put together they generate $80 billion in money that has nothing to do with the oil reserve, which is 21% of the city's GDP.
Global businesses experienced a large attraction to this free zone, and today they take advantage of the emirate's 30 free zones which offer tax breaks, lack of restrictions for foreign owners, and custom duty benefits.
History
Starting all the way from the 1770s, up until the late 1930s, the main source of income in the Trucial States was the pearl industry. The Trucial States now make up the United Arab Emirates, however back then pearl diving was the humble beginning in trade for residents of fishing villages during the Persian Gulf, setting up a small idea of what was to come.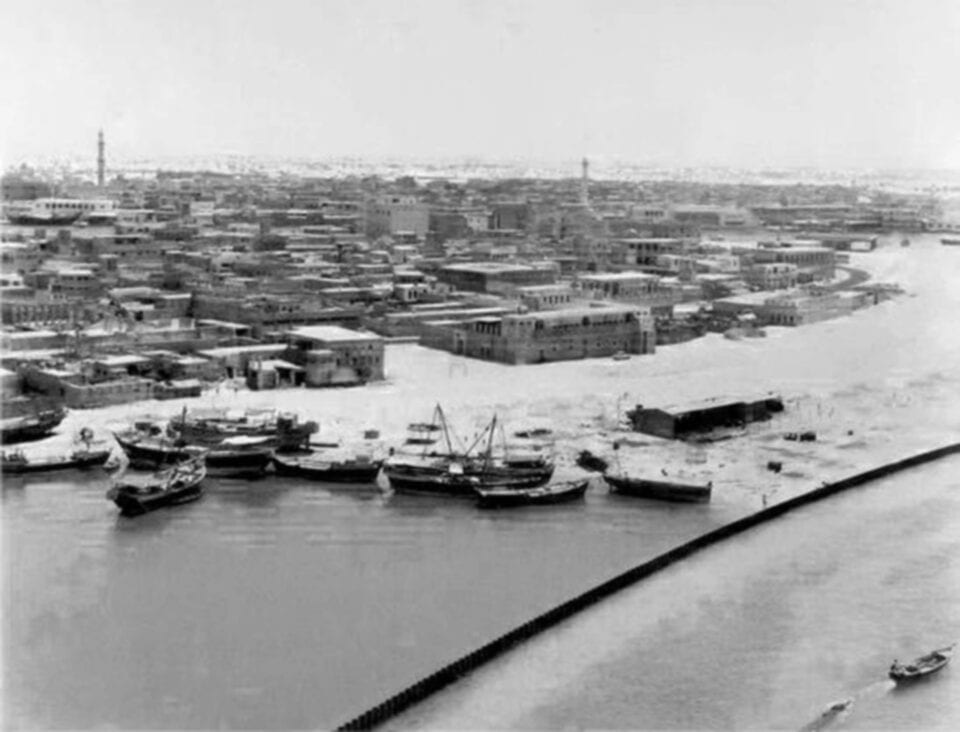 Fast forward to the late 1950s, and the search for oil was on between Dubai and Abu Dhabi where borders were clashed and crossed. Other places in the Gulf seemed more attractive at the time, and thus many people moved out of Dubai in favor of a more wealthy living situation in the thriving Abu Dhabi, whilst the city of Dubai struggled economically. The ruler of Dubai, Sheikh Rashid bin Saeed Al Maktoum started investigating infrastructure in 1958 in search of an answer.
Two years later, loans amounting to tens of billions of dollars added up to the completion of Dubai's first airport. This, alongside a general move away from the oil industry led to a boost in tourism. Oil was finally discovered in Dubai in 1966, and was used to further build the already growing economy within the city.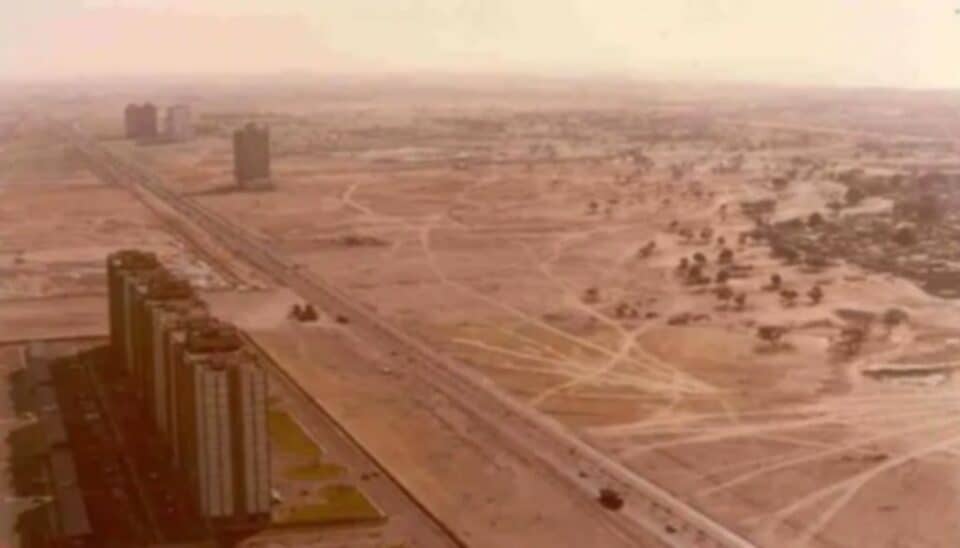 Come 1969, Dubai began shipping oil, and soon became one of the United Arab Emirates' seven emirates. Thus, Dubai separated from Great Britain in 1971 by gaining its independence. This independence over its economy and support from the Emirates allowed Dubai to continue to diversify its revenue stream in order to compete with Abu Dhabi's growing oil industry profit, all throughout the 1980s.
As of today, Dubai still falls short of being the richest of the Emirates. Abu Dhabi still holds more than 80% of the land of the United Arab Emirates, and is still more wealthy than Dubai. Although Abu Dhabi is small, it has more political importance than Dubai as it is the capital city, is richer in oil, and its net income levels are higher.
Interested in visiting?
Want to take a vacation in Dubai but find yourself not as wealthy as their common folk? Not to worry, FlyDubai has you covered! It includes all you need for your journey, including fair ticket prices, hotel and transport information, and even tours. There is, of course, a vast amount of information regarding Covid-19 so you can be assured to travel safely and surely there and back.