You create art with your camera, refine it with your software editing skills, and now you want the best blogging platform possible to show off your work. Using free blog platforms, the goal of any excellent blogging platform and photo blogging for a photographer should be one that represents the radiance and vibrant nature of your photos.
Your work needs to be front and center, but in a world with so many blogging options it can be challenging to find the best platform. Well, we are here to help with your decision. Below are four amazing blogging platforms for photographers.
Also, are you wondering where to start your own blog on Medium or WordPress? Explore the basic differences between medium and WordPress.
A List of Free Blog Platforms
Medium
Medium is one of the cleanest reading experience on the internet. It is a platform that allows bloggers to publish their writings without having to worry about managing a website or taking care of formatting. Readers can follow topics and writers they choose to, so photographers can use this platform to cultivate a vibrant community.
Medium averages approximately 60 million readers a month, so photographers will have an already-established audience for their photos. The clean interface means that readers will not be distracted by wonky layouts or attention-getting designs, so bloggers can trust that their site will be all about the photos.  Finally, it is easy to build an audience since your potential readers can quickly follow and keep up with bloggers they like (meaning you!).
Tumblr
If there was any blogging platform that seamlessly blended the written word with social media, it is Tumblr. This platform is one of the easiest ways for those new to the world of blogging to begin jumping in. Whether it be a single photo or a gallery, Tumblr can support even the most amateur photographer. It is quick and simple to get started.
Bloggers can pay an extra fee for a bit more customization, but they are not losing anything if they stay with the free option. However, if you want to make your blog look a bit more traditional, you can make your blog look more like a website with Tumblr's pages option. All in all, Tumblr is favorable for bloggers who are just starting out and want to share their photography without much prose. If Instagram is a favorite social media choice for you, Tumblr should be very easy to jump into.
WordPress.org Free Blog Platforms
If you are looking for maximum customization and want to turn your photography into a business, WordPress.org is the way to go. WordPress.org is a content management system that allows you to create an online blog/website. You have many tools at your disposal to make your blog look exactly the way you want. From tutorials on coding to multiple free templates, the design aesthetic is entirely in your court.
WordPress.org has an extensive library of free resources to help drive traffic to your site as well as monitor the analytics of your page. Many of these come in the form of free plugins you can add to your site. From SEO to Google Analytics, you will have all the tools you need to drive people to your blog for the long-haul.
There are also many templates created specifically for bloggers who specialize in photography. This way, you can ensure you are using a layout that puts your photos front and center. Also, WordPress.org is incredibly popular, so it is easy to look at what competitors are doing and use that information to help you decide how to craft your blog to address industry standards.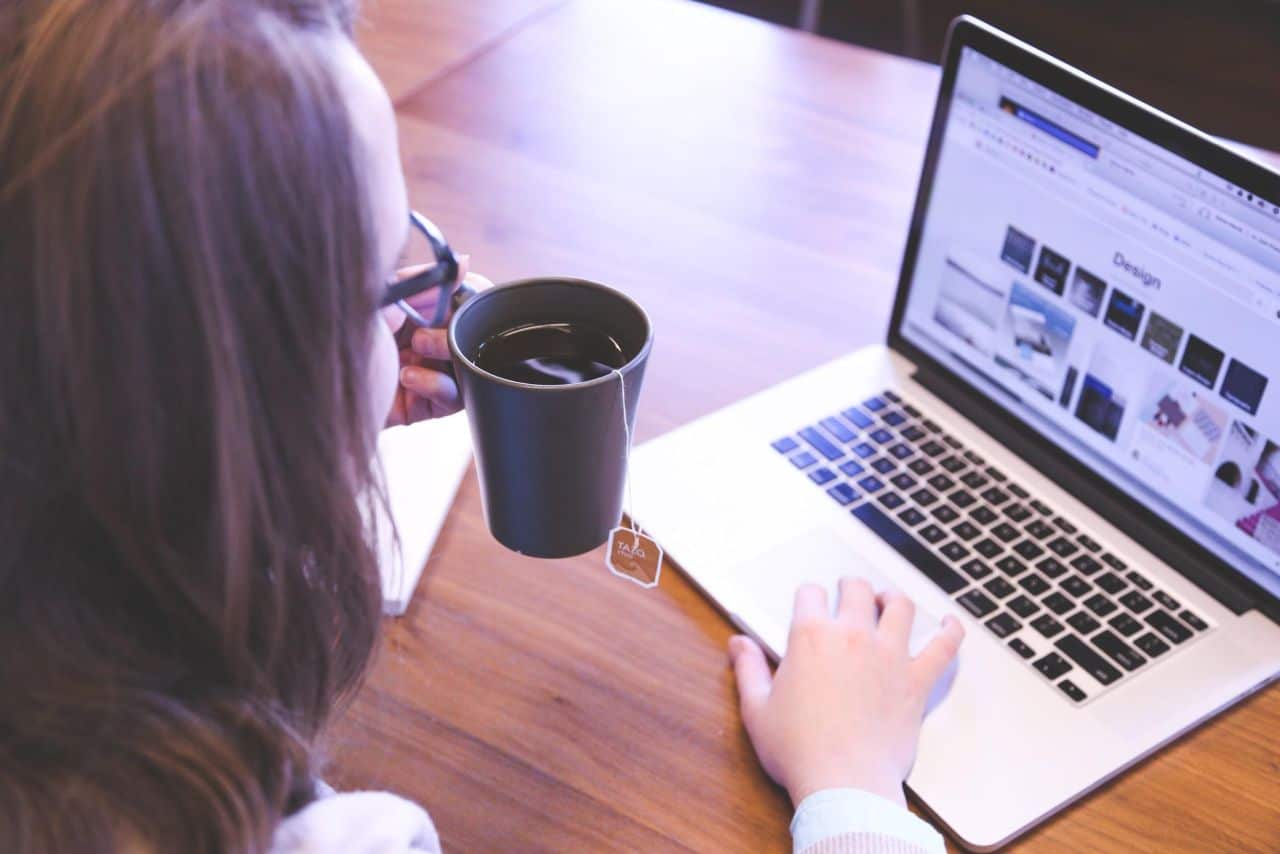 Squarespace
If you are going for an elegant and polished look for your photo blog, Squarespace should definitely be on your list. The template options are likely the best around for photographers. If you like a clean and minimalistic look, Squarespace is an ideal option.
Squarespace makes it a point to make photos look stunning on every device. The system automatically crops pictures for the best effect whether on a tablet, computer, or phone.
This could be a pro or con depending on the style the photographer is going for, but Squarespace values a very minimalistic design aesthetic. Like Medium, this makes it possible for viewers to focus on photos before anything else. All add-ons are created by the Squarespace team, meaning there are no third-party plug-in developers within the program, so unlike WordPress.org, not a lot of research is needed to determine if a plugin is compatible.
Conclusion
Picking the right platform to show off your photography is one of the most critical choices you will make. It mostly depends on how you want your photo blogging to be perceived. Do you have a goal of starting a business?  How much control do you want over the entire blogging experience? How often are you looking to post? How much money are you looking to spend and how much money are you looking to make?
These are all questions you need to explore when deciding which photo blogging platform to select to put your photos front and center. Regardless of your expectations, one of the options above should provide you with exactly what you need.
Was this article helpful and informative? Leave a comment with your thoughts in the section below.
Sources:
Is Tumblr the Right Blogging Tool for You?, www.lifewire.com/tumblr-overview-for-bloggers-3476387
Medium grows 140% to 60 million monthly visitors, venturebeat.com/2016/12/14/medium-grows-140-to-60-million-monthly-visitors/
Photography Websites, www.squarespace.com/tour/photography-websites
Squarespace Review: 5 Pros & 4 Cons of Using Squarespace, www.shivarweb.com/4795/squarespace-review/
Tumblr for Brands: Pros and Cons of Tumblr Blogging Platform, www.flightpath.com/blog/2016/10/tumblr-for-brands-pros-and-cons-of-tumblr-blogging-platform/
WordPress.com vs WordPress.org Difference and Pros & Cons, www.wpexplorer.com/wordpress-com-vs-org/