When I was given the chance to have my kids review Talking Fingers Inc. 's Read, Write &  Type program from Schoolhouse Review Crew I was thrilled. I want our kids to be as tech-savvy as possible. I believe our world is going to become technology based in almost everything we do by the time they are adults. It's actually ironic because when I was growing up I didn't touch a computer until I was a Junior in high school, and that was forced on me because I refused to stay in school for a study hall class. But, that's a story for another time. I believe that Read, Write &  Type is a wonderful keyboarding program for kids to learn various skillsets.
About Read, Write &  Type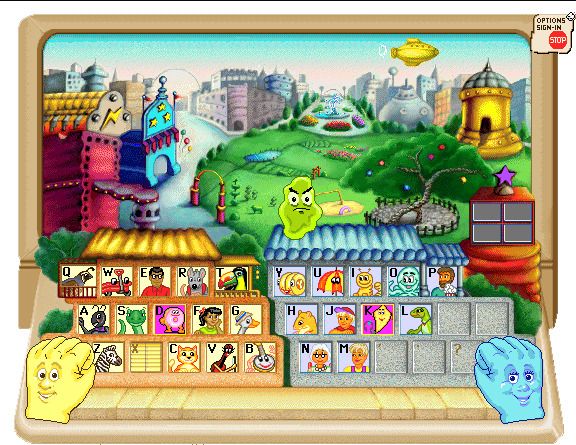 Talking Fingers, Inc
provides
early writing and spelling
practice for students while they learn phonics with Read, Write & Spell.  Read, Write & Type is a program that was created as a means to help students who have learning disabilities or reading difficulties. It is also a program that helps people to learn English in an easier manner. It is designed for kids ages 6 to 9 years old. This program combines various topics such as phoneme, phonics, writing, and typing (just to name a few) all into one concept for the kids to learn.
The Read, Write, & Type online program for one student for a year is only $35.00. To me, that's an exceptional price point for the wide range of skills that are taught.
Our Review
I had Delbert try out this program because his reading skills are still not up to par yet. I have to admit I feel that this program has helped improve his reading skills quite a bit since he started it. He only thought I had him using this program for the "typing" aspect of it. He didn't even pay it any attention that it was teaching him phonics, reading, and spelling as he was doing these activities.
As you can see from his merit badge he has thrived while doing this program. He is thrilled with the progress he's made with this class. He found it to be fun and something he looked forward to doing. To him, it didn't even feel like schoolwork. It has a gaming aspect to it because he was competing against the computer.
It has a gaming aspect to it because he was competing against the computer in many of the activities. The screen above is where he has to input the sounds that he hears in each part of the words. If he misses the sounds then Vexor gets points. Since he doesn't want Vexor to beat him he strives to ensure he gets the correct answers.
I am impressed by the many factors that the kids learn while using this program. It's user-friendly and engaging. Delbert is always eager to do it, and for me, that's a huge blessing. I love the confidence boost that it gives him as well. He's proud that he only has four things left to do. He can't wait to beat Vexor at his own game.
Learn More About Talking Fingers Inc.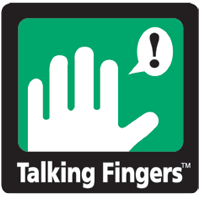 You can learn more about Talking Fingers Inc. by visiting their website. You can also connect with them on Facebook, Twitter, and YouTube.
Doesn't this look like a fun way to grasp keyboarding?
Be sure to check out my fellow Schoolhouse Review Crew's reviews of Talking Fingers Inc. 's Read, Write &  Type program by clicking on the image below.