I am proud to announce that I have officially made it into the Schoolhouse Review Crew for 2014. I have eagerly wanted to be a part of this group for quite some time now because of all the homeschooling resources that we get to review as a part of that program. Connections Academy is amazing, but every child wants to feel like they get to do extra special things.
The first thing we got to review was SchoolhouseTeachers.com. It is jammed packed with resources for any homeschooling family! This site pretty much covers every homeschooling educational need a parent may have for their kids' ages preschool to high school. You can get a yearly membership option fairly cheaply too.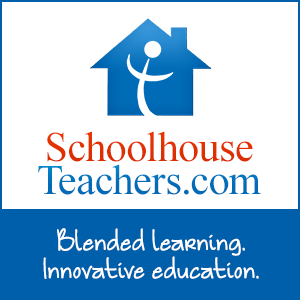 It's a good thing it comes with a site tour because I literally got wrapped up in exploring the site for several hours. You can find out what is currently happening with the Schoolhouse Dailies on this page. The site tour page also tells you about the new courses that are the most recent and are coming in the near future.
This website has so much to offer, it is a bit hard to navigate through all of the stuff to find what you are looking for right away. For example, I went to find a resource for helping the boys with their current Math lesson on angels, and it was a bit hard to find something to help them.  The reason for that is because in actuality they are already learning some of the Math concepts that SchoolhouseTeachers.com has classified as Middle School work.
I love the fact that there are various resources for teaching my kids. I have access to videos, expert teachers,  print outs, and links for other online resources. I am able to find something to cover just about every subject under the sun due to the fact that they cover over 50 subjects.
I know how hard it is to teach some of the harder concepts and having these resources this is definitely a huge plus for me. I personally love all of the history resources that they offer. That is a selling point in and of itself for our household.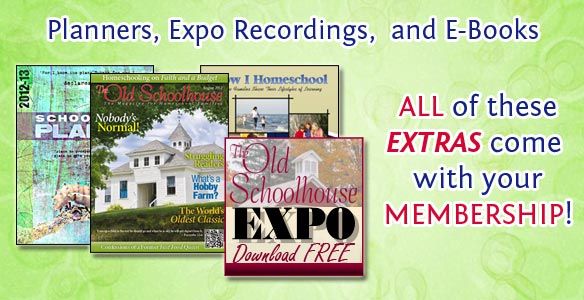 The SchoolhouseTeachers.com Extras
As a member of the SchoolHouseTeachers.com you also gain access to their wonderful planners. You get to read the achieve The Old Schoolhouse magazines. They give you access to prior Homeschool Expos. You gain a bunch of wonderful eBooks (which we all know I have a strong love for eBooks) after you've been a member for a certain period of time. (Hint: If you sign up for their newsletter, you get plenty of neat things too!)
I bet you're thinking this is going to have to cost an arm and a leg to have access to this wonderful site and all it gives you and your family. Guess what…It doesn't!! You gain all of this curriculum and additional resources that is literally a "Point.Click.Teach" away for only $12.95 a month for YOUR ENTIRE FAMILY. If you sign up for the yearly membership you actually save 10% off the total cost so it's less than $150.00 for EVERYTHING. If you are unsure whether or not you want to dish out this money, you can actually try it out for 30 days for only $3.00.  So you can't go wrong!
You can even read other reviews of this amazing site by clicking the banner. I'm confident you'll see that we are all in agreement about how beneficial this website would be for your entire family. You can also check out their website.
Plus you can also connect with them through these social media channels:
Facebook: https://www.facebook.com/theoldschoolhouse
Twitter: https://twitter.com/TOSMag
Google+: https://plus.google.com/u/0/118111005169451277551/posts
Pinterest: http://www.pinterest.com/tosmag/

If you homeschool have you checked out this website yet? If so, what are your thoughts on it?