This is a sponsored post written by me on behalf of Provost Academy. All opinions are 100% mine.
I am always on the hunt for ways to improve our kid's education. I also know that as they get older they are going to want to have more social interaction with other kids their own age. I want them to have the chance to make friends and still gain an education. I do strive to give them that. However, they don't really get it while doing school work. When I got the chance to share about Provost Academy I became really excited to find out they offer free public school online right here in SC.

More about UnVirtual School
Provost Academy of South Carolina believes in the value of relationships as much as they believe in education. Considering I know the worth of being able to properly communicate with all walks of life, this is a very important to me. The students connect with peers, mentors, and have many other opportunities to build those relationships. Provost Academy is filled with teachers who really care about their students as people instead of just another student on their roster. Students can grow and thrive from the comfort of their own homes, but yet have the ability to reach out to teachers, peers, and mentors to help them. The goal of Provost Academy is to become an UnVirtual Online School. They also have many clubs for students to join to help expand on their favorite interests and meet new friends.

One of the things that I like about Provost Academy most is the fact that they offer flexibility. Students are able to learn at their pace. This makes it so that no child has to worry about what pace the other students are learning at. Students are able to also work around their other obligations they may have with this school. This is a great set up for someone who may have had something happen that may have made it so that following the traditional high school schedule is not an option. I know many adults who could have benefited from this program had it been available when they were younger. I have a few people in my life now that I want to shout to the roof tops for them to give My UnVirtual School Idea a try.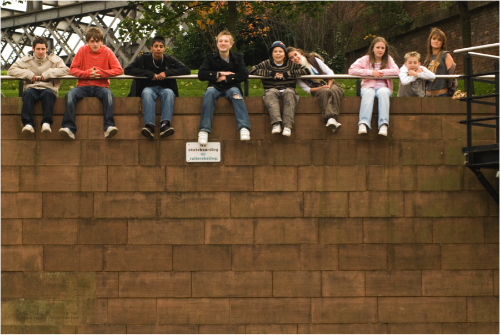 Provost Academy is an UnVirtual Online School that serves grades 9-12 in CO and SC. In Ohio, they serve 6-12 grade students. It is required that a student be 20 years of age or younger on the first day of class and they are required to complete 5-7 credits for the full school year. Yes, they do work with IEP students. If you're student is typically an honors student, they do offer Advanced Placement (AP) or honors courses too. This school strives to meet the needs of all different types of students and situations.
Gain More Information
You can find out more information about Provost Academy of South Carolina by visiting their website. You can also connect with the SC location on Facebook, Twitter, and YouTube. If you are ready to enroll your kids in Provost Academy of South Carolina you can call them at 1-877-265-3195.