Milan is a charming city in the north of Italy that is well worth visiting. Not only is it easy to reach, thanks to its train system and airports, but it also is home to a lot of history, charm, and sites that are well worth seeing.
Here are some of the incredible things you can and should see and do in Milan:
See the Duomo
The Duomo di Milano (the Milan Cathedral) is easily the most visited and famous site in Milan. Located in Piazza del Duomo, it is a pretty incredible moment to walk through the piazza and surrounding shops, take a minute and look at the incredible architecture of the Duomo. It is the third largest cathedral in the world with gothic, Renaissance architectural style.
Take a stroll in the fashion district
Whether you love to shop or not, it is worth taking the time to take a stroll in the fashion district and be part of that buzz. The Milanese people are known for their incredible style, and people come from all over the world to shop here. The Quadrilatero della moda is known as the fashion district here, where 4 famous streets that are filled with luxury, boutique and high street shops run the course of the shops. The street names to keep an eye out for are Via Manzoni, Via Montenapoleone, Via della Spiga, Via Sant'Andrea and Via Manzoni. The luxury jewelry stores in Milan Italy are particularly popular, so places such as Pisa Orologeria are where to browse and shop for new items if you are in the market for something new.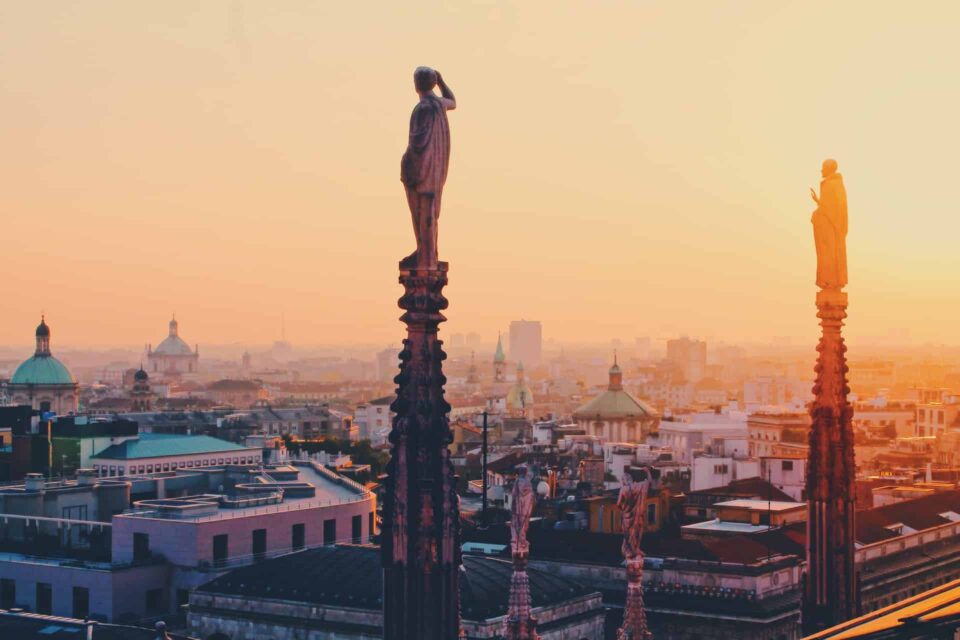 Explore the Sforza Castle and Parco Sempione
Located not far off downtown is Sforza Castle, a medieval structure built in the 14th century. If you love art and culture, this is a spot to visit. You can walk the grounds for free, and then visit the art and explore more of the museums for just the cost of a ticket. Located nearby is Sempione Park, a massive park that is well maintained and a must to visit in central Milan. Visit here for a nice bike ride, stroll or picnic and you will be in good company!
Eat some typical cuisine
Wherever you are in Italy, trying the local cuisine is a must! While in Milan, try dishes like risotto alla Milanese, ossobuco, la cotoletta (veal), and any recommendations you get from locals while you're here!
Admire art at the Pinacoteca di Brera
To experience some incredible art in Milan, head to the Pinacoteca di Brera. You'll find artwork here from the thirteenth to the twentieth century and can take a walk through history.
Hang out at the Navigli district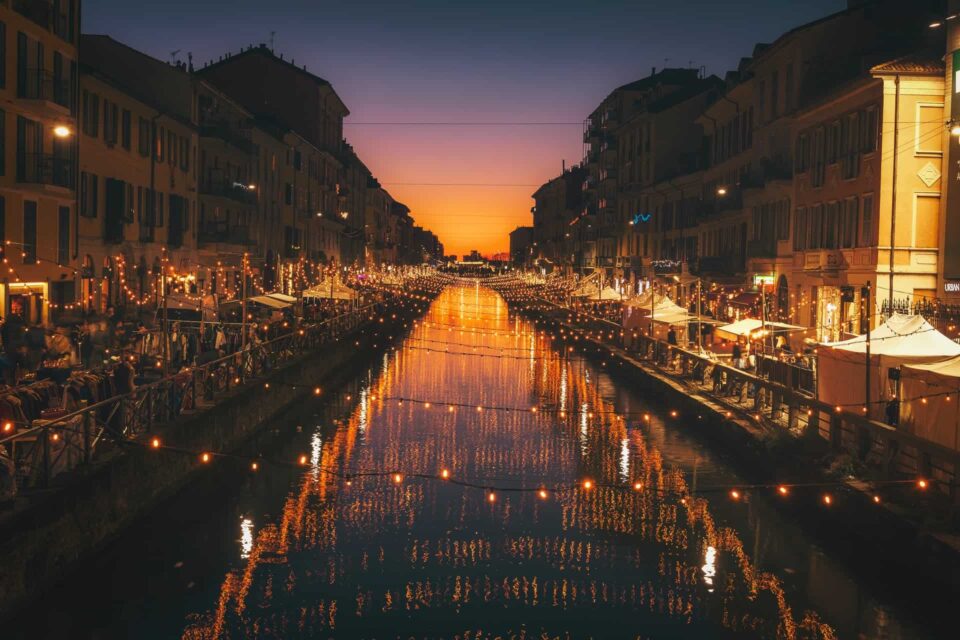 The Navigli district is a popular part of the city, drawing in locals and visitors alike particularly around Aperitivo time and well into the night for dinner and drinks out. To experience Milan nightlife and for a beautiful neighborhood along the waterways, Navigli is a must visit.
There is so much to see and do in Milan itself, but it also is a great base to take some incredible day trips from. Lake Como, for example, just about 32 miles (51 km) from Milan, and easy to get to from Milan. You can catch the train over to Varenna and from there ferry in to Bellagio for a trip you'll always remember.