Traveling with kids is having double fun. They get excited when experiencing little things, and you learn more about how the world revolves around them, which will, in turn, make you happy. Taking a trip to Bilbao city offers plenty of entertainment for both grown up and kids.
In this article, we will discover more gems for you in this dynamic city from fascinating aquariums, historical museums, tour rides, beaches and parks. There is more than exploration in store for you and your family.
Guggenheim Bilbao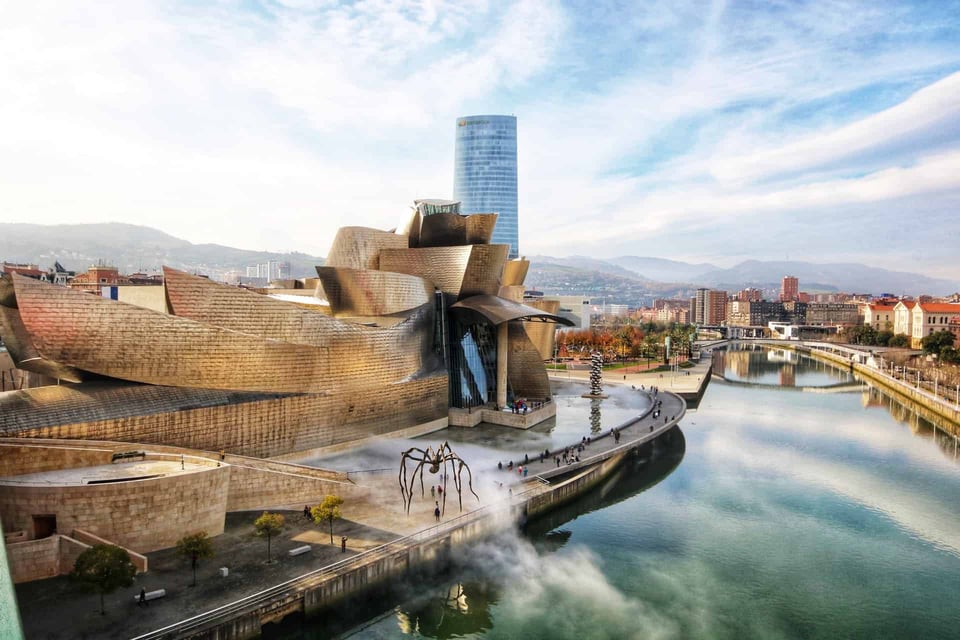 The Guggenheim, especially the one located in Bilbao, is one of the most fantastic museums and exhibits painted canvas in massive rooms as well as modern art that will capture adults and children alike. Ouside of Bilbao's Guggenheim musuem there is an arti installation of a giant spider, a colorful balloon dog and much more. The art district in general is a unique place for the kids.
Mercado de la Ribera
As a family having a meal prepared by a parent is just amazing because it is made with love, but having lunch as a family is also an indication of love. Mercado de la Ribera got you; it is one of the largest indoor markets in Europe. There are many stalls with different types of food, from seafood to fruits and vegetables. Your kids get to learn all that as you pass the stalls. The restaurant and the cafes offer a variety of meals and a bonus of live music sessions will keep you entertained.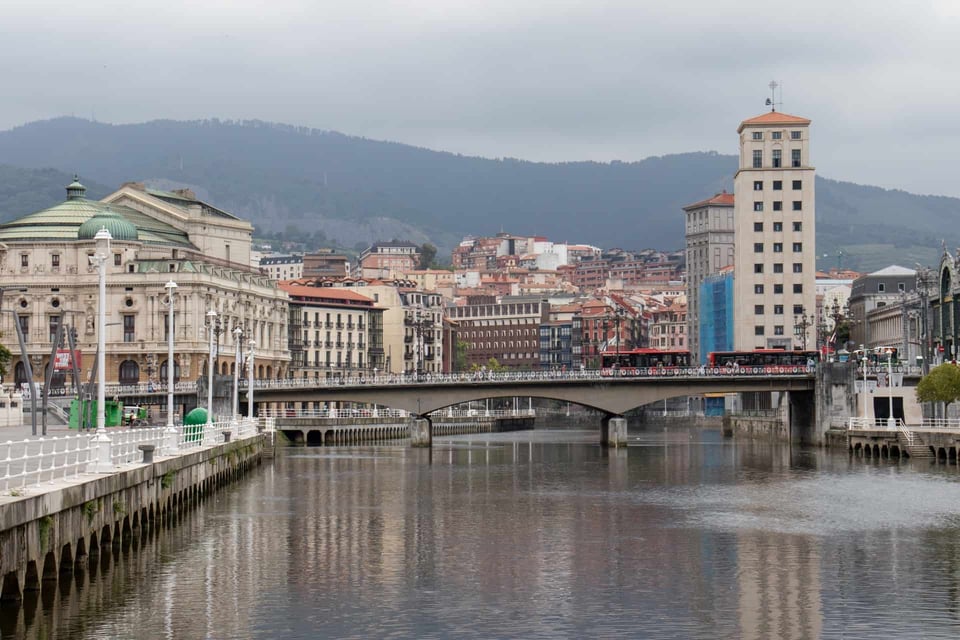 Casco Viejo
This old town has beautiful architecture that might sound like a fairy tale because it is the loveliest place in Bilbao. There are places like impressive cathedrals, the San Anton Bridge, the most charming and well-maintained buildings, pastry shops, outstanding dining and bakeries.
Doña Casilda Park
This park is considered the biggest and best for children because it is vast and there is plenty of space children love running around, playing on the green grass and fresh air; the best part is feeding the geese and ducks. If it is just a day trip or a family vacation, couples are also catered for as the kids play alone; there is a playground for adults with a merry-go-round and horse riding. You will enjoy watching the scenic view of eye-catching fountains as a family.
Zubizuri Bridge
The tied arch bridge is commonly known as Campo Volantin Bridge or Puente del Campo. The beauty of this bridge fascinates kids because its structure is just amusing to watch.
Artxanda Funicular
Going for a ride on the old Mountain railway will be a memorable experience. The railway carries passengers high above the city through Artxanda Mountain. At the top of the mountain, you admire spectacular views of this incredible city. You also get to try new food in the restaurant found there. It would be best if you considered spending a whole day here with your family. If you want a day off from the city, go to the famous painted forest of Oma. The journey is approximately 45minutes northeast. There are several activities your family, especially kids, will love, for example, searching for images such as animals, eyes, and figures painted on colorful trees by artists.