I'm a strong believer in the concept that if you don't use the skills you learn that you're more inclined to lose them as time goes on. That's why I'm glad that we've been given the chance to review the LearnBop for Families subscription from LearnBop as a part of the Schoolhouse Review Crew. The kids may be out of school primarily for the summer, but during their down time (which is usually when it's too hot or raining outside) they get to spend time on the computer doing educational things. This summer they have the chance to use LearnBop.
About LearnBop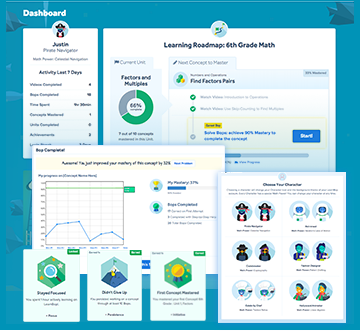 LearnBop is a program that is designed for students in grades 3rd-12th. LearnBop program gives students the chance to do work independently in a one-to-one learning environment. Each  section gives the students lessons on how to solve the problems. Then it assigns them to work to do finish on their own. If they fail to get the correct answer then they are given guidance on how to do it correctly. Once the student gets the problems solved correctly then they are awarded for their efforts.
Our Review
LearnBop for Families  is a wonderful online math program for the kids to use. I feel it is worth having as a supplemental curriculum for students to use who are struggling with Math or just want to get a jump start on new concepts. I like the fact that up to four people can affordably use this program in the family for $19.95  or $199.95 for the year.
Each person is assigned the type of Math problems they need on each concept depending on how well they do on their warm-up section. To me, that gives this program a more personalized feel to it. Considering Jimmy and Delbert were both doing it they got to see first hand how it took them to their skill level. I even did a little bit of it to freshen up my skills. Like I mentioned, I'm quite rusty on many Math concepts just because I haven't used them in so long.
As I was using LearnBop I noticed that I felt challenged but yet able to grasp the concepts with ease. There were a few times when there were some technical difficulties in figuring out how they wanted me to input the answers, but beyond that, it was a wonderful program.
I like the fact that students can learn at their pace, but yet can't go any further until they grasp the concepts their on. This online math program is engaging without being child-like. They have done a remarkable job of making this fit all types of users.
 Learn More About LearnBop

You can learn more about LearnBop by visiting their website. You can also visit them on
Facebook
and
Twitter
. Should  you decide to try this program out and not like it, they do offer a 30-day money back guarantee.
Do you think your kids would have fun using this type of program? 
Find out what the other Schoolhouse Review Crew had to say about this program by reading their reviews by clicking on the image below.