The evolution of toys is a fun, historical journey like no other. From the installment of the revolutionary Etch A Sketch back in the 60's to the first ever appearance of Furby dolls just twenty years ago, consumers have certainly been treated well throughout the years. Speaking of which, we thought we'd take a trip down memory lane and pay tribute to the toy crazes that the world has had the pleasure of experiencing over the years.. Better yet, we explore the toys that have stood the test of time and are amazingly available to buy from as little as £1 from Toys for a Pound. Have a read!
The 60's
The 60's was a very prosperous time for the economy, with many Americans calling these years The Golden Age following the Second World War. More specifically, it was during this period that the toy market began to thrive again, with new releases such as the Etch A Sketch and Trolls Dolls making record-breaking sales. Jump forward 60 years, it surprisingly seems that quite a lot of the toys that we saw in the 60's are still going today. However, these toys would have either gotten a modern twist or are currently sold as rare collectibles.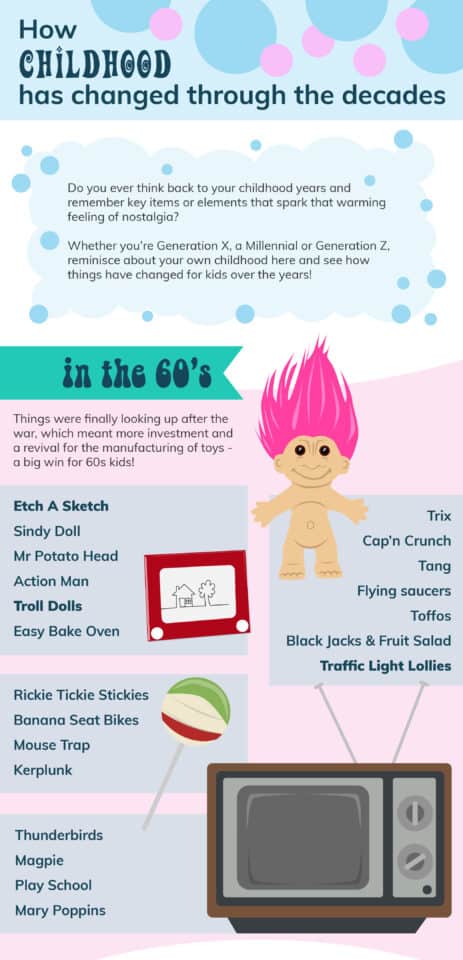 In 2016, the iconic Trolls franchise was taken over by Dreamworks and upon the release of the hit film, many Trolls toys started to become unveiled again in the market. An example of one of these toys is Toys for a Pound's Trolls Stick On Wall Lamp. Acting as a comforting night light, this lamp makes the perfect addition to any child's bedroom.
The 70's
Ah, the pre-Internet days! If you were a kid from the 70's, there are certain things that you simply cannot help but reminisce about. Whether you used to ride your bike until sundown, or spend all of your pocket money on candy stick cigarettes, you may have thought that the 70's were indeed the best years of your life. What you may have thought made these years even better were the amount of fun toys available on the market. From yo-yos to Space Hoppers, it certainly did seem that the fun would never stop back in the day!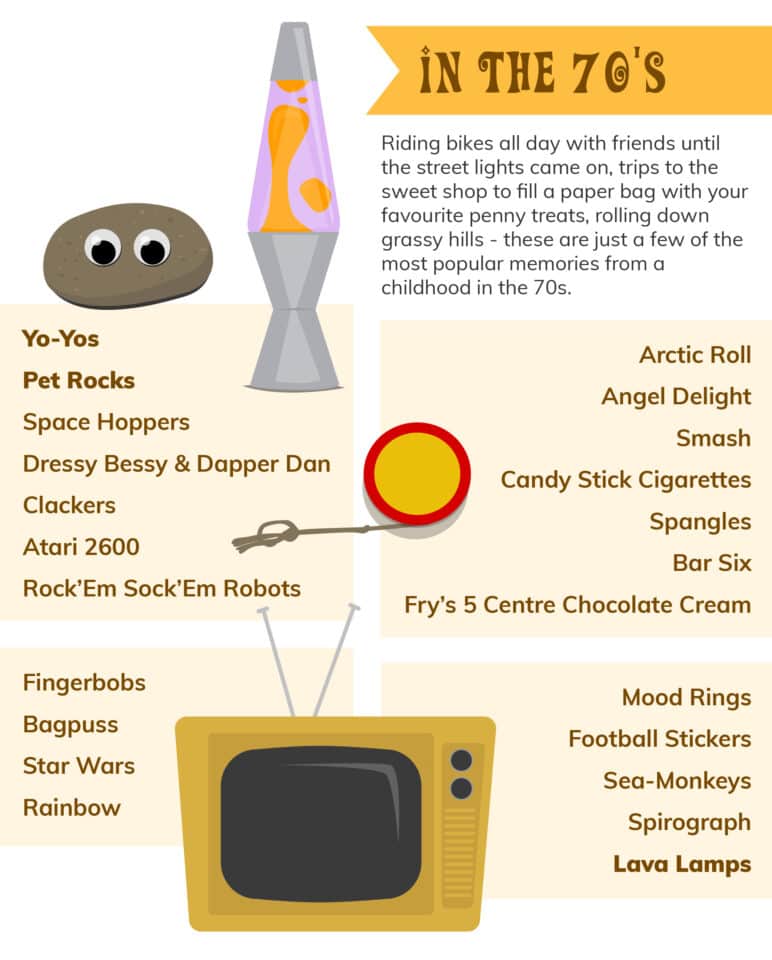 Unfortunately, it seems that the craze of toys such as Space Hoppers and Clackers died down shortly after their time. However, if you look hard enough, you may still be able to find some of these 70s inspired toys lurking here and there. An example of one is Toys for a
Pound's Metallic High Performance Yo-yo. Priced at just £1, this retro classic promises to bring back all of those nostalgic memories of fun and laughter.
The 80's
From the release of the Walkman to the cutting-edge design of the Rubix Cube, it's safe to say that the toy market definitely started to get more advanced in the 80's. Fun figurines aside, we can't forget about the key events that were happening for the big screen industry during this time. For instance, who remembers the awakening of the ground-breaking Star Wars trilogy?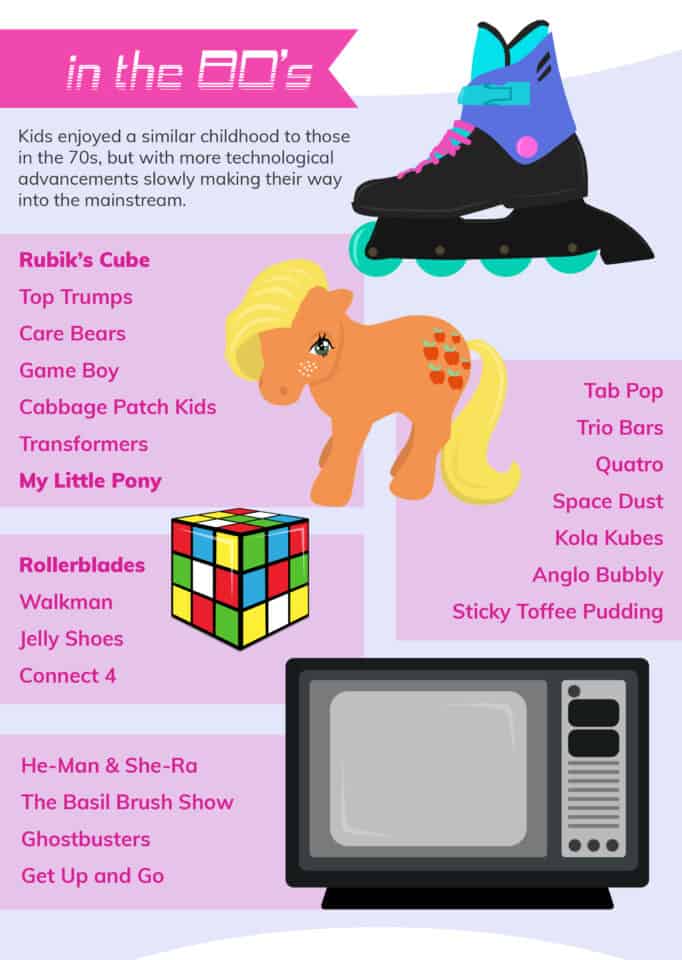 Believe it or not, many of the toys that we saw in the 80s are still making sales even in this day and age. For example, back in 1981, we saw the release of 'My Pretty Pony' and this line of toys only got renamed to 'My Little Pony' in the years that followed. In 2020, it seems that even the noughties generation are obsessed with these pony dolls. Toys for a Pound even sells a range dedicated to My Little Pony toys – starting at just £1! Check out this My Little Pony Mini Figure Blind Bag.
The 90's
Now, there is no denying that the 90's were most certainly a fun time for many. After all, it was the age of influential pop groups and retro games consoles. Speaking of toys, those who grew up in the 90's may remember the likes of Tamogotchi and Fisher Price Skates. While the popularity of such toys may have died down over time, it seems that there are certain 90s toys that we cannot simply let go of.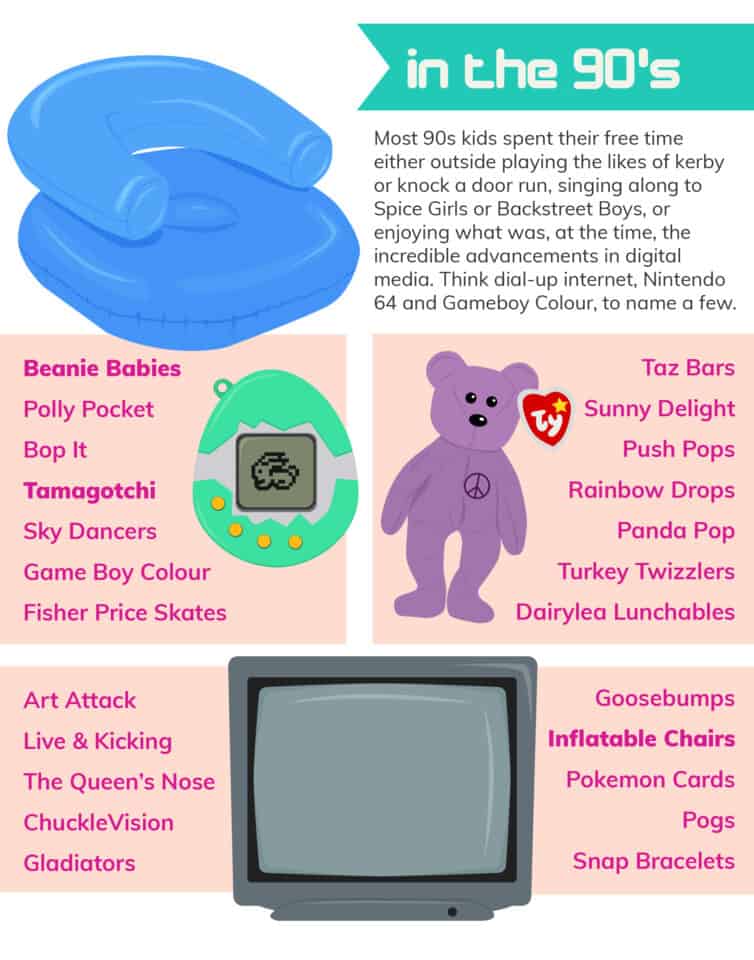 Speaking of which, do you remember every girl's best friend, Polly Pocket? Well, fans back in the day will be glad to know that Polly is still rocking the toy market in 2020. Have a look at Toys for a Pound's Polly Pocket Tiny Pocket Places Mini Doll Play Set.
The 2000's
The new millennium opened the doors to a whole host of digital advancements for the toy market. From the release of the Nintendo DS to the world's first ever exposure to The Sims, things were definitely starting to get more exciting here. Now, before the likes of modern day Disney princesses and Marvel superheroes, noughties children played with Bratz dolls and were obsessed with collecting the rarest Yu-Gi-Oh! Cards.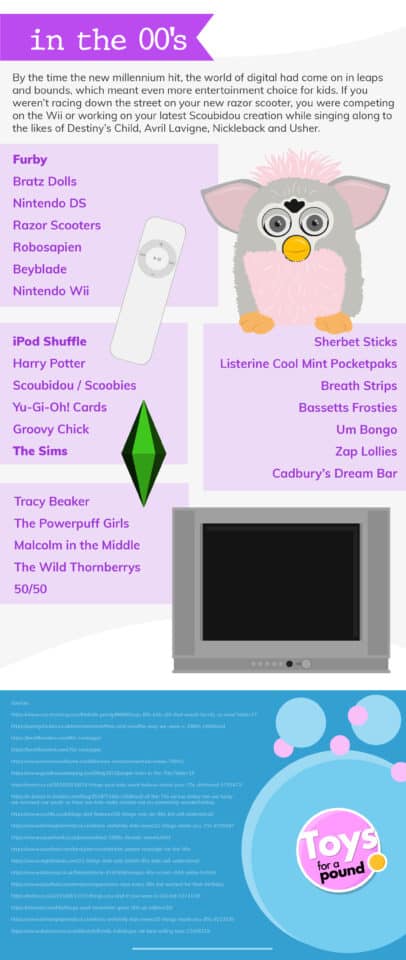 When it comes to the noughties toys that are still maintaining their craze even in 2020, have a look at Toys for a Pound's Zoomer Lollipets Interactive Cute Pet Toy. The 2000's inspired design of this assorted figure is bound to take you back to the good old days, and what's better is that you can get your hands on this toy for only £1.
Grab these nostalgic toys while stocks last!
Nowadays, we all know that getting your hands on your favourite childhood toys can come with a price. However, we hope that this blog has shed some light on some of the highly affordable options that are out there. As mentioned, leading online retailer Toys for a Pound do sell a fair few of these nostalgic toys, and what's better is that their collections start at just £1. While you're on their website, don't forget to check out Toys for a Pound's Kids Toy Generator. This exclusive feature lets you discover some of the best toys for a particular child, based on their age, gender and interests.