Being a mother is a tough and often thankless job.
Kids are the love of our lives, but they sure don't make things easy, do they? From the constant shrieking, to spills and messes out the wazoo, it's an ever evolving challenge. That's why it's so important to take as many shortcuts as possible in our daily lives to make more time for parenting.
Whether you're a new or expecting mother, or a veteran mamma with a half dozen kids under your belt, the upcoming "Momgeni Jacket" is going to save you a ton of time and energy on a wide variety of child raising basics.
With over 50 integrated features, this stylish garment is the Swiss Army Knife of functional parenting. From the integrated scarf to diaper clutch, the Momgeni Jacket has got you covered.
Some of the Momgeni Features include:
Waterproof & built-in infant weather cover
Diaper clutch
Anti-Microbial Pacifier Pod
Pockets for baby bottle & coffee mug
Jacket can convert into tote bag
Tech Pockets
But no, seriously… there are just too many features to cover, so head over to the official Kickstarter page for a comprehensive deep-dive on all of them.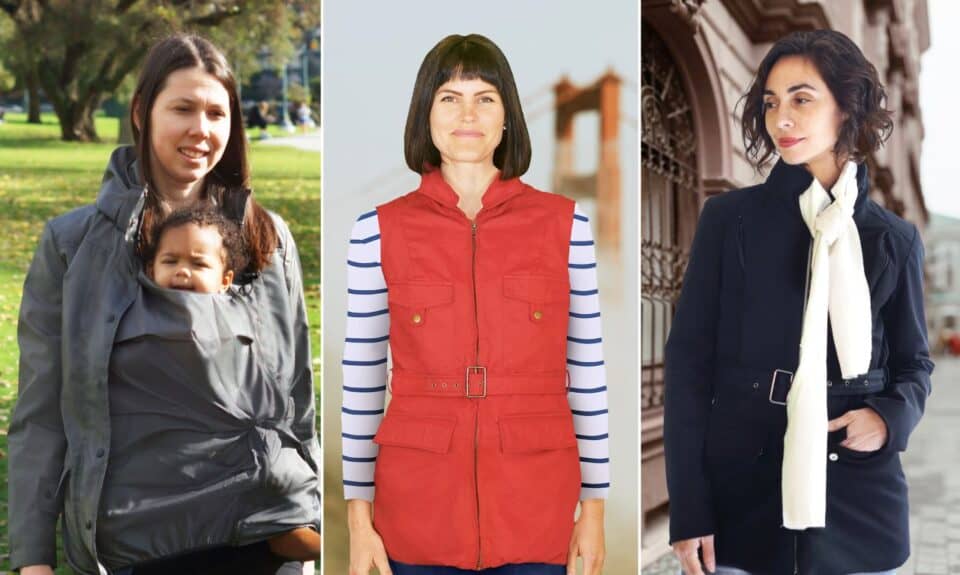 It doesn't hurt that the jacket is stylish either.