Switchbot has made our lives easier by making so many things in our homes smart. No need to install complicated and expensive mechanisms to make our homes smarter and to make our daily routines more productive. Now, Switchbot has introduced their newest innovation, the Switchbot Curtain. The Switchbot Curtain is a motorized device that can be attached to existing curtains in minutes. No fancy tools or complicated instructions required. Once it is installed, the curtains can be controlled by voice commands or through the app. You can also use the wireless remote to open these curtains and it can be attached anywhere.
Through the app, you can schedule when to have your curtains open and close daily. Instead of waking up to an alarm, why not wake up to natural day light and have a relaxing start to your day. The Switchbot Curtain has a built-in sensor that can detect sunlight so you can schedule your curtains to open when the sun comes up and close when the sun goes down. You can also schedule based on timings throughout the day and have the curtains open later in the day on the weekend so you can sleep in.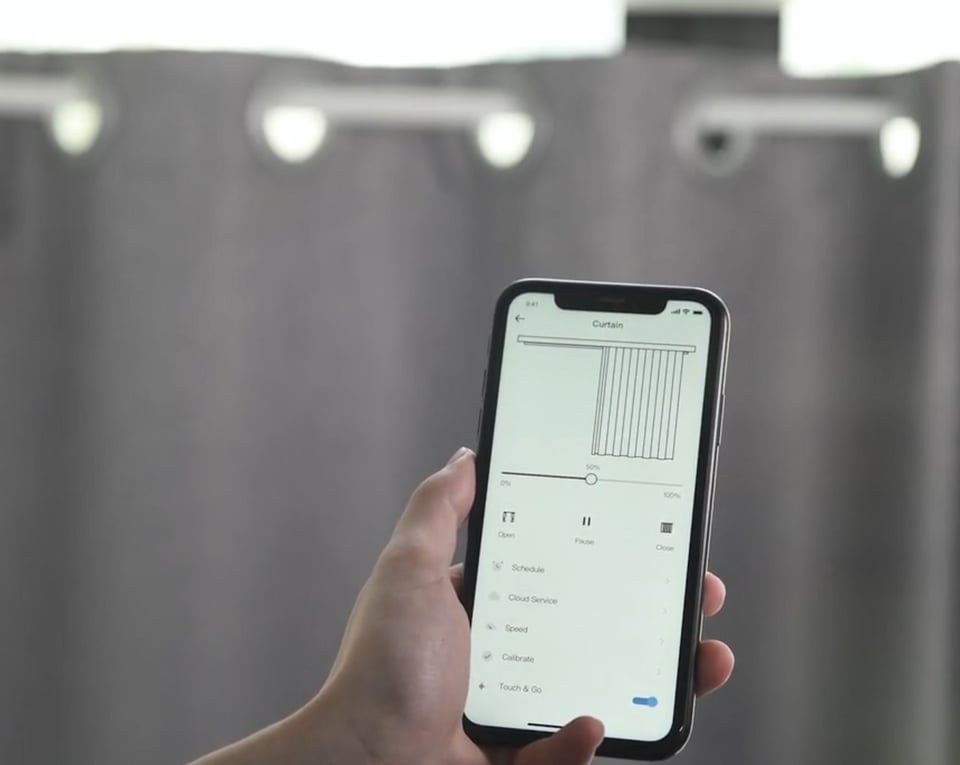 The Switchbot Curtain are compatible with 99% of all curtains and can be used with different types of curtain rails, including U-rail, I-rail, and rods. They come with hooks for easy attachments to your pre-existing rails. The Switchbot also has a long lasting battery that should be able to last you 8 months on one single charge depending on usage. You will only have to charge once or twice a year. You can also add-on a solar panel, in which case, you will never need to worry about charging it.
The Switchbot Curtain campaign is currently crowd-funding on kickstarter.com. You can get your early bird pack for $69 and different price and package tiers are also available.
[Buy it]