I was given the chance to review Standard Deviants Accelerate to review as a part of the SchoolHouse Review Crew in exchange for an honest blog review.
This homeschool resource is primarily for middle school and high school students. It did offer two classes for my elementary boys. It offered Arithmetic for third graders and Fundamental Math for fourth graders. Jimmy spent most of his time doing the Fundamental Math program. The program states it's for kids ages 8 to adult.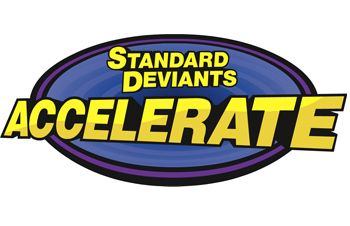 As Jimmy was taking this class he felt like he was very boring and drawn out. He had a really hard time maintaining an interest in them. I watched the recording myself to see if he was fibbing or not giving it a fair chance. The videos were as entertaining as I've seen Math videos to be. After teaching Math for so long, I have to say it's one of the hardest subjects to keep entertaining. (I thought that would be the case with history, but I've found that to be far easier to teach!) I do have to say the videos are very through and cover all the material needed for the student to do the required forms of Math.
They also provide a print out of the transcript, vocabulary words, diagram, and then a quiz. Plus they even have written answer essays for the student to answer. There really is very little reason for the student to not know how to do everything in these lesson.
True Reason For Negative Report
After much discussion from my kids, I do believe the main reason they don't like this program is the fact that they have been spoiled rotten with other homeschool math programs where they earn prizes or at least certificates for completing a subject well. Plus on some of them they've had the chance to compete against other students too.
My Opinion of Homeschool Resource
I personally think that this program is well made for high school and adult students! To me it's for those students who are serious about making their future better by getting the upper hand. I believe students who need additional help that may not be grasping their subjects in school would benefit from having this system verses dishing out money for a tutor. I personally love how with each subject they cover every aspect of it and also break the subject matters down so it's easy to go right to the topic that you're struggling in.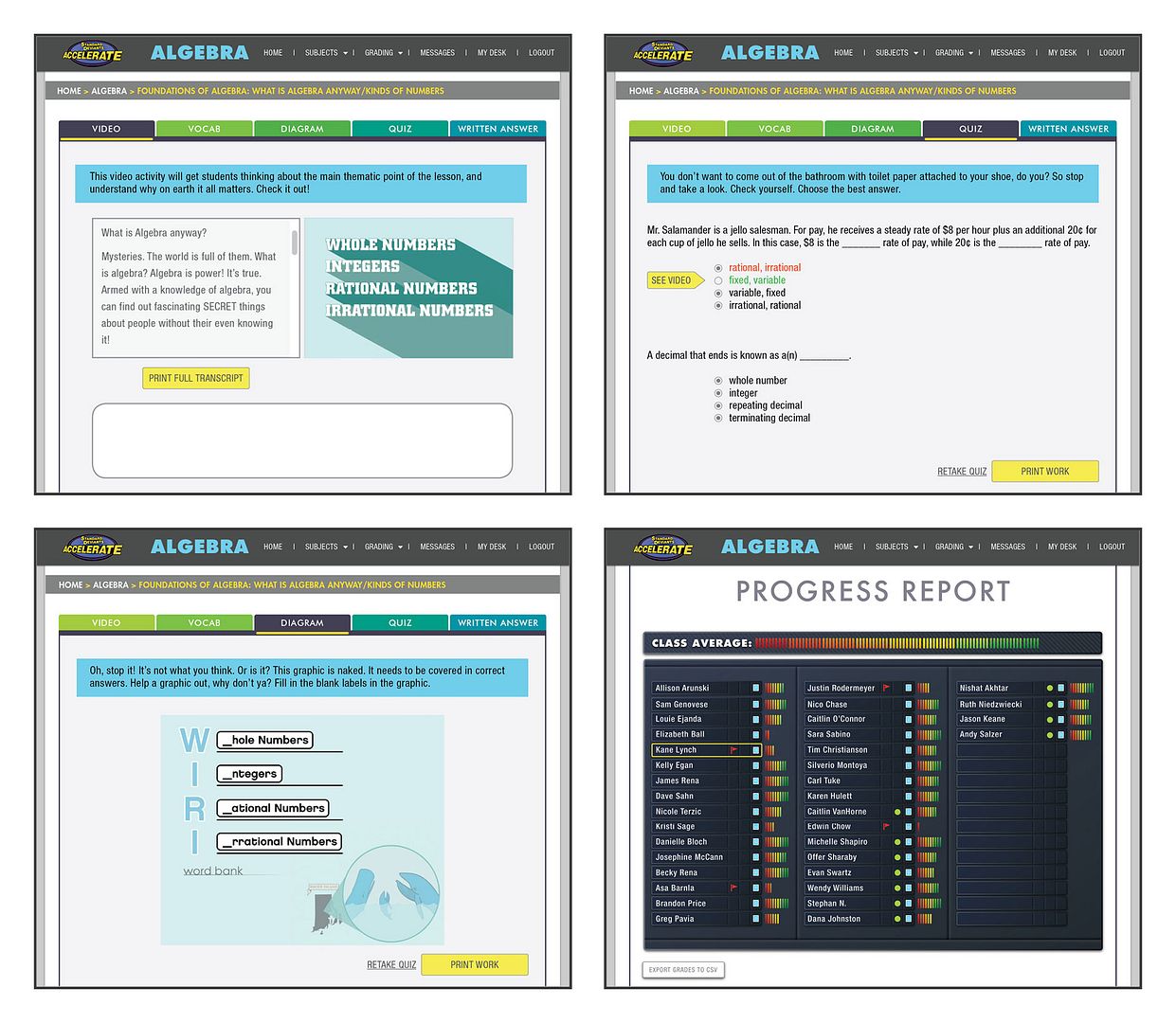 Overall, this is a good program. It may not have the fun bells and whistles that third and fourth graders may want to see in a program like this, but it does have everything a person needs to achieve total success in the subjects it teaches.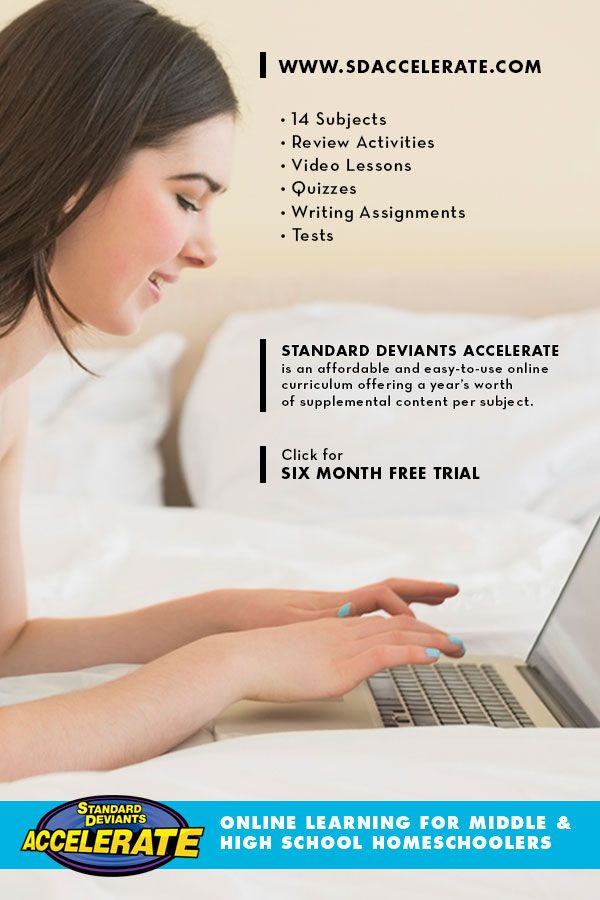 Speaking of subjects, these are the
Standard Deviants Accelerate Homeschool Courses
available:
AP American Government and Politics
AP Biology
AP Chemistry
AP English Language and Composition
AP US History
Algebra
Arithmetic
Biology
Chemistry
Earth Science
English Composition
Fundamental Mathematics
Nutrition
US History
I'm sure many high school and adults can find some value out of using this program if they are struggling or need a review of any of these subjects. You can get this for one student for $99.00 a year or $24.95 a month. If you want to just give them the chance to take the AP courses only then you can get them for $14.95 per month.
You can gain more information about this program by visiting their website. You can also connect with them on Facebook, Twitter, Google+, and Pinterest.
Do you have a student in your family who could benefit from these online homeschool resource?
Don't forget to check out my fellow SchoolHouse Crew Reviews by clicking on this image: