There are plenty of people who embark on work and family life without fulfilling their dream of graduating from college or university.
For many adults this becomes an itch that they simply have to scratch, although finding the time to fit this into a busy schedule is undoubtedly the biggest hurdle to achieving this.
People with children, particularly younger ones, face the toughest challenges when it comes to studying for a degree as an adult.
Kids place huge demands on their parents, leaving very little spare time for adults to fit in anything other than their parenting tasks.
However, with some careful planning it is certainly possible to balance being a parent with studying for a degree. Read on as we look at the best ways to achieve this.
Put a support network in place
If you've got particularly young children in your household it is fair to say that looking after them will be tougher than many full-time jobs.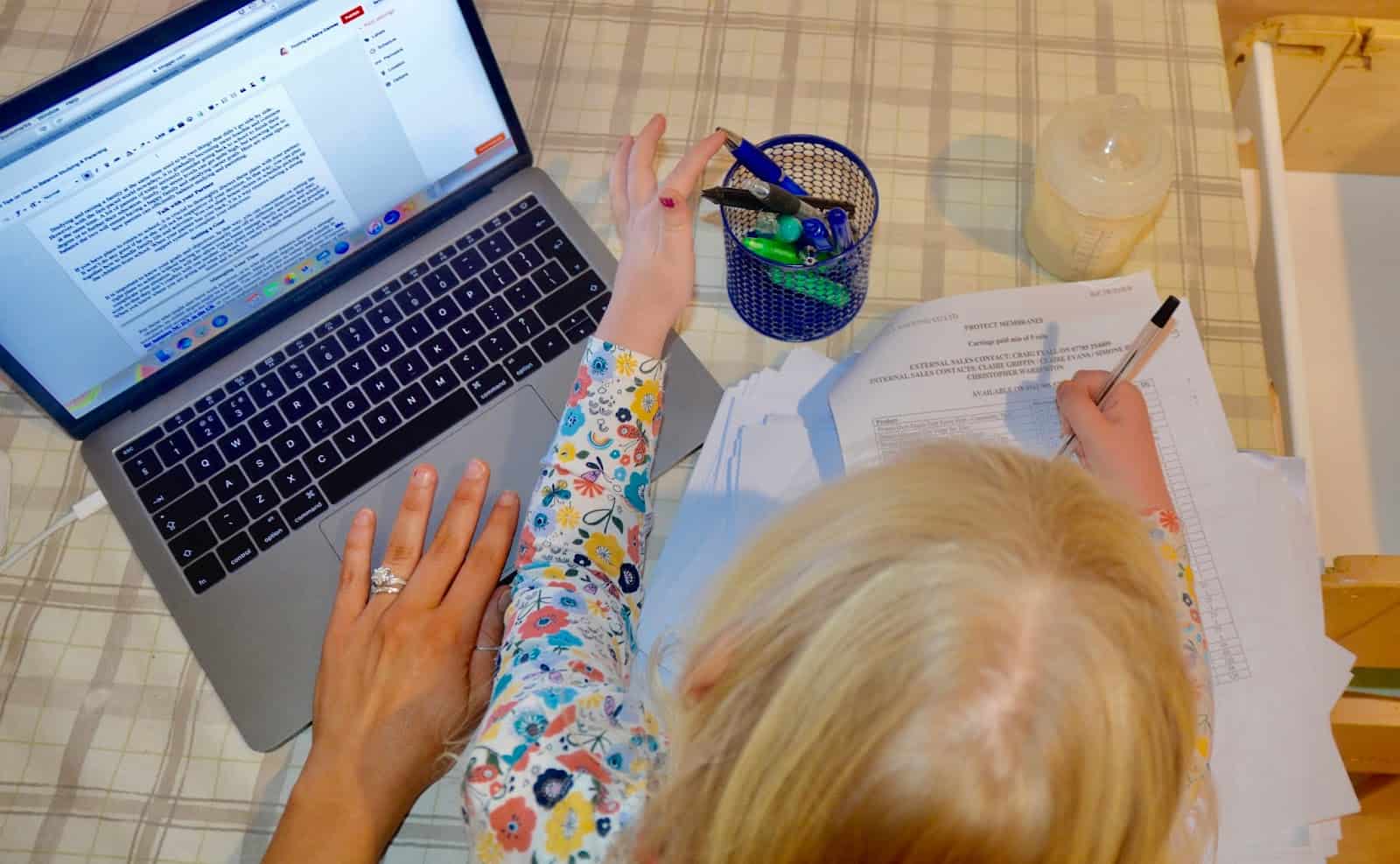 Finding room to do anything other than raising them is certainly not easy, making undertaking a degree seem like an almost impossible dream.
For anyone planning to sign-up for a degree course, it is imperative to ensure that you have a reliable support system in place for when your studies start.
Failing to implement this from the outset can be the difference between completing the course or dropping out without graduating.
Make sure that your spouse or partner is fully on board with what you're aiming to achieve and is ready to take on a greater workload around the house.
Don't be afraid to ask for help from family or friends to pitch in with babysitting, school runs, sports activities and other kids' stuff.
If you're also balancing a job with your other responsibilities, speak to your boss and co-workers to ensure that they are understanding of your current situation.
Consider distance learning
Distance learning has become all the rage in recent years, with modern technology allowing people to tackle degree courses from the comfort of their own home.
In simple terms, it allows you to fit your studies around your home and work life, offering plenty of flexibility in relation to the pace of the course.
It is ultimately your decision as to when and where you study, giving you the freedom to find a balance between normal life and learning.
There are thousands of courses available to choose from online, at undergraduate, postgraduate and professional level.
Spend time on sites such as Online College Plan, which features a plethora of useful information about distance learning.
You can even find details about free online degree programs, which potentially give you the opportunity to pick up a qualification without dipping into your savings.
Using these types of resources are a great way to find the ideal course to suit your individual needs, and will improve your chances of securing your coveted degree.
Practice good time management
Many lifestyle gurus say that time is a precious commodity and this ethos is particularly true when it comes to balancing parenting with studying.
It is important to establish a routine that will make everything easier to manage, taking the strain out of the entire process.
Start by assessing how your time is currently being spent in order to determine if there any areas where you are operating inefficiently.
Invest in a planner where all of the household activities are entered and where chores are allocated to family members.
This will help everyone keep track of what needs to be done and help you to organise time where you can work on your degree.
Avoid procrastination, as this can seriously derail you when it comes to studying. If you have set aside time for your degree, make sure you use it wisely.
Separate yourself from the rest of the household when you are studying and make it abundantly clear that you shouldn't be disturbed (unless it's an emergency) during this time.
Look after your health and wellbeing
It is hugely important to ensure that you can cope with the stresses and strains that the additional workload of studying will bring.
Looking after your physical and mental wellbeing will give you the platform to successfully tackle your degree, in addition to helping you carry out your parental duties as well.
Eating a healthy diet, taking daily exercise and getting enough sleep are three vital factors you must get right if you're to safely navigate through the process.
Remember not to neglect your spouse or partner, and make sure that you stay on track with your parental duties.
'We don't live to work, we work to live' is a commonly used phrase with regards to work/life balance and it certainly rings true for anyone considering adding studying into the mix.
Don't lose sight of the things that truly matter in life and you will find that your studies run far more smoothly.