I have been a fan of the Happy Wives Club for almost as long as I've been blogging. I love everything that the Happy Wives Club stands for and does. It's a program where wives get together online and support each other. We share our marriage inspirational posts with each other at least once a month.
So, when the Happy Wives Club book came on the market I was super excited. I even wrote about its grand arrival to the book world. That post has a lot more details about the book from promoting the book itself so, I don't think I need to repeat it. However, the small version gist of this book is Fawn has gone all over the world in search of finding the key to a happy marriage by visiting with various women from all walks of life.
What's The Deal With the Happy Wives Club Book?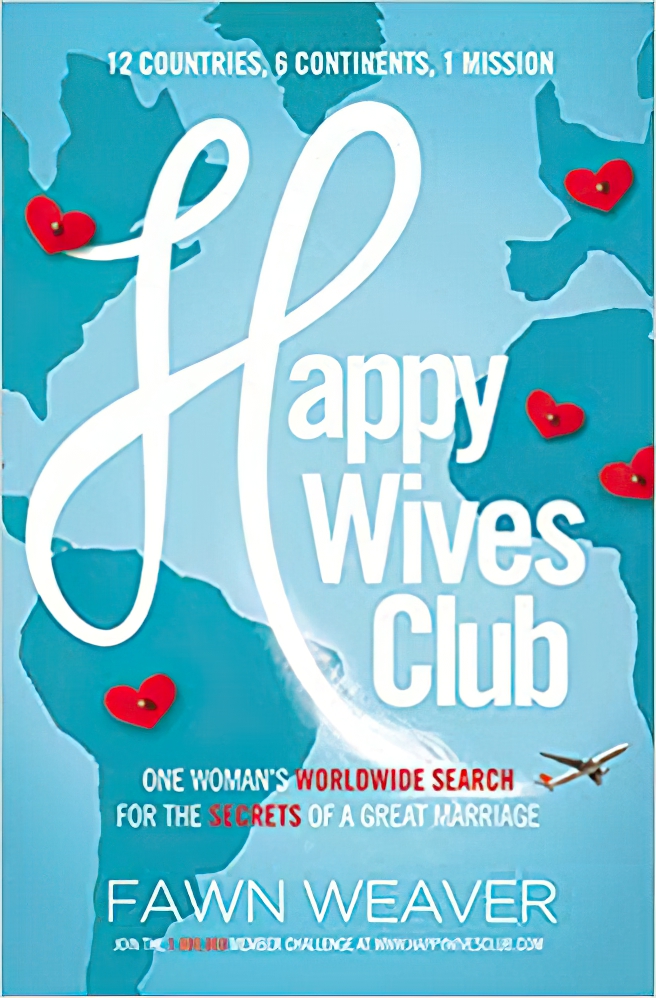 It's a good book, and one worth reading. Yet, in the same token, it took me a long time to read it. I love reading Fawn's blog posts on her page. The book though was more detailed and covered things that I didn't feel were needed.
In her mind, I know she was trying to give us her complete picture of her trips and adventures. For someone who loves to learn about other parts of the world, that's fine and dandy. They would soak up reading her detailed descriptions because they are quite nicely written. I could literally feel like I was there with her seeing these places through her eyes.
I would recommend this book for a wife who wants to escape the world and gain powerful insight for her marriage at the same time. If you're in a place in your marriage where you need to be reminded of what the real definition of a happy marriage is then this book should be added to your to be read list. (I'm also reviewing another book that also will fit well on this shelf too.)
Would you consider yourself to be a happy wife? If not, would you like to find out how to gain that feeling back?