For the past few weeks, the boys  have enjoyed practicing various subjects using the Complete  Home Learning Suite from Essential Skills Advantage thanks to being a part of the Schoolhouse Review Crew. Our boys have been struggling with many subjects this past school year due to a change in how we do things. I've found that finding as many online educational programs as I can seem to help them quite a bit.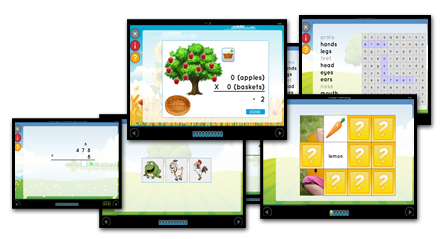 ESA's Complete Home Learning Suite is designed to be a self-paced supplemental curriculum that helps students in grades K-6 with Reading, Spelling, Grammar and Writing, Math, and Science. (Note: Some of these subjects do not have curriculum up to 6th grade.) Included in this suite are reports for parents to use to know what is going on with our student's progress.
The entire suite has over 43 individual programs. In total, there are over 14,000 engaging lessons. ESA's got a proven track record of helping students learn for well over 15 years.
Our Review
I got to review the Complete Home Learning Suite program with both Jimmy and Delbert. They didn't seem to mind doing their lessons using this supplemental curriculum. I gave them small increments of time to do it weekly.
I like that they could easily maneuver throughout the website on their own without any issues. I didn't have to worry about them getting stuck while using it. The lessons were engaging enough for them that they didn't even need my help the entire time they were doing this. Compared to other programs like it, I would say that this one does an exceptional job of making kids feel completely at ease with using it.
For Delbert, I primarily had him focus on the Language and Grammar and the Geography lessons since those are his weak areas at this point. He did fairly well on his lessons for the most part. I'm eager to see him conquer these concepts.
As you can see his reports are fairly easy to read. It also provides other information too, but I didn't want to show all of those details. The orange is his average scores. He's a slow reader and it tends to take him awhile to get through lessons. (Of course, I took him to the eye doctor and low and behold he needed glasses. Now he's quite a bit faster with his reading, but at the time of this review, he was still struggling.) I'm sure he'll be using this program a good bit over the summer during those down times that happen on EXTREMELY hot days or rainy afternoons.
Jimmy did this program too. Although he didn't complain, I could tell that he wasn't overly thrilled with it. He did state that he didn't feel it was 'mature' enough for his age. He's 12 and going to be in 6th and 7th grade next year (depending on the subject will determine his grade level.) I had him also focus primarily on the Vocabulary Builder portion of this program because he needs to start using more words in his writings. (Truth be told, I'm working on that skill myself.) He made pretty high marks as well.
Overall, I would say that this program is one that parents can see a real benefit from using it. It's also quite affordable too. It's only $7.99 a month for each student with extra students costing .99 cents. You can see the rest of the rates by viewing the image below. Essential Skills Advantage Complete Home Learning Suite , Online education, literacy, parenting, mom, children, school, success, math, science, geography" width="735″ height="668″ />
You can find out more about Essential Skills Advantage by visiting their
website
. You can connect with them on
Facebook
,
Twitter
,
Pinterest,
LinkedIn, and their
blog
.
How do you feel  your kids would benefit from this online curriculum? 
Be sure to check out the rest of the Schoolhouse Review Crew's review of this product by clicking on the image below.