As more people stay home, home projects that people have been putting off are taking a front seat. However, the idea of hanging a picture, or a group of pictures, can be a daunting task. Creating a perfectly spaced gallery wall, or wall of pictures to add visual interest is a simple way to bring style and personality to any room – especially if the images you are featuring are personal. I teamed up with the experts at Mpix, the leaders in professional quality photo prints and gifts, to share some ways to take the stress out of tackling your feature gallery walls!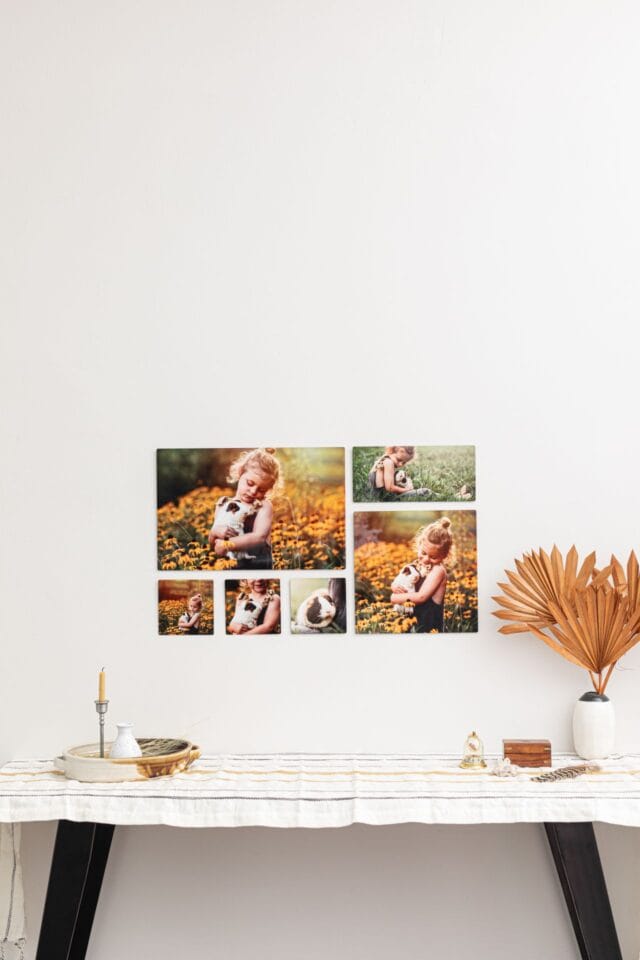 Here are four tips to consider:
Select the size. The first step to creating any gallery wall is to measure the space you have in mind. If you want an evenly spaced, symmetrical look, start by measuring the wall or area you have to work with and then back into the number and size of the pictures you will need to source as well as the print sizes to fit inside of those frames. If you want to bring a bit more personality to the room, you can mix image sizes and space between them on the wall.
Framed or Frameless? Using frames or ordering frameless art is a personal choice and adds to the cohesiveness of your finished look. If framing, using good matting and frames can elevate the look of your photos to create a unified feel on a larger wall. For a more streamlined look, you can choose frameless prints that are canvas wrapped or printed on premium substrates such as semi-gloss photographic on masonite or modern metal. One of the most important things when printing images, is to use a good professional printer such as Mpix. It makes all the difference to have high quality prints on display, especially in larger formats.
Arrange the wall. A great way to layout a gallery wall is by using wrapping paper. You can create a template by tracing the frame sizes and use a measuring tape to evenly space them or hang them on the selected wall using tape. There are also easy gallery kits you can use as well. Mpix offers over 30 different CollageWall® Arrangements for spaces big and small that include everything you need to space and hang your photos. Their kits are easy to order online, simple to hang and the prints are superior quality. Mpix is offering an exclusive 40% off code for my readers on their Collagewall Displays using Tidbits40 through September 13th . (The code is valid for one use per customer and cannot be combined with other offers except free standard shipping on orders of $35 or more after discounts are applied).
Get Hanging! Now that your wall is laid out using your selected template or one you created, it is time to get out the tape measure. A consistent measurement (usually about two inches between pictures) works well for a grid installation, but you can always vary images a bit more for a unique look.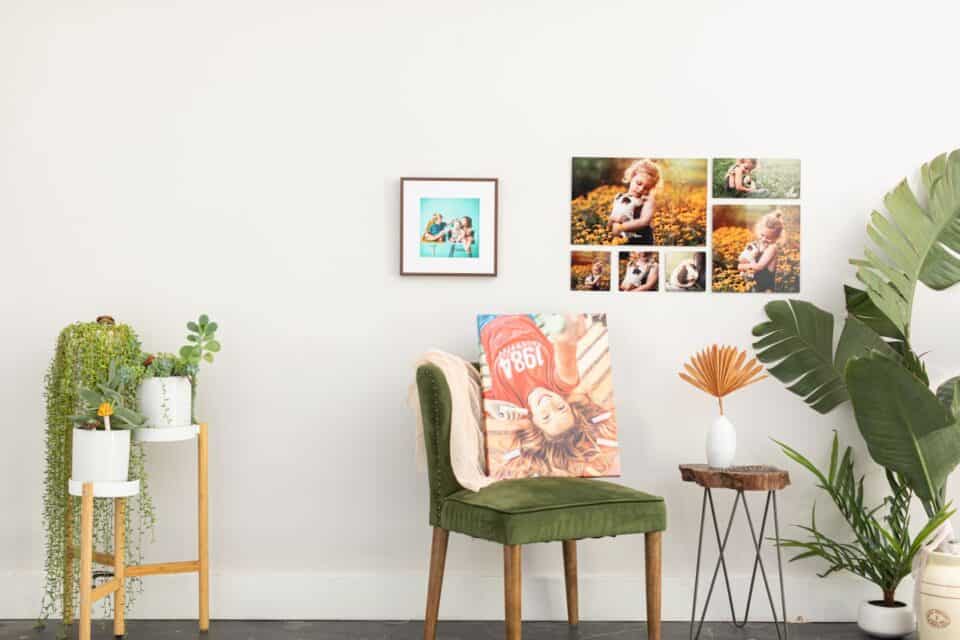 For more information on how to hang a gallery or to purchase an easy-to-install Collagewall Kit from the masters at Mpix, you can visit www.mpix.com to purchase one of their display kits (which by the way, have over 545 five star reviews by customers!). Happy designing to all my readers!