Beauty is more than having a pretty face. It's about feeling good about your entire body. The optimism that comes along makes you confident enough to try and make a difference in the world. Intimate aesthetics can be a way to celebrate your body's natural beauty and enhance your self-esteem. This build-up of positive energy can empower you to connect with others in a more purposeful way.
What is Intimate Aesthetics?
Childbirth, hormonal changes, aging, and menopause can cause intimate parts to lose their youthful appearance. This can make a mother insecure and negatively impact her body image. Intimate aesthetics or cosmetic gynecology are terms used to describe medical and cosmetic procedures aimed at improving the appearance and functionality of the female genital area.
Types of aesthetic procedures and their benefits
Treatments
Mechanism
Benefits
Femilift (laser vaginal tightening)
With a laser probe, fractionated light and thermal energy is delivered to the vagina. This energy will boost the production of collagen and enhance the sensitivity of vaginal receptors.
Non-surgical and usually no downtime required.
Enhances the vagina's natural lubrication.
Supports and strengthens the urethra, reducing incontinence.
Tightens vaginal walls.
Improves sexual satisfaction.
Thermiva(Radiofrequency vaginal tightening)
With a laser probe, fractionated light, and thermal energy is delivered to the vagina. This energy will boost the production of collagen and enhance the sensitivity of vaginal receptors.
Non-surgical and usually no downtime required.
Vaginal tightening.
Enhanced lubrication of the vagina.
Supports the bladder.
Improves orgasm intensity.
Vaginal fillers
Dermal fillers injected for labial augmentation and vaginal G spot amplification. The fillers provide volume to the tissues, usually by inducing collagen synthesis.
Minimally invasive.
Symmetric and plumper labia majora with tucked-in labia minora.
G shot improves sexual gratification.
O-Shot
It uses a woman's own naturally occurring growth factors in the blood injected into the vaginal G-spot and clitoris. This improves blood flow and stimulates tissue regeneration, resulting in enhanced sensitivity.
Minimally invasive.
Intense and prolonged orgasms.
Healthier vaginal mucosa.
Reduces vaginal dryness and pain during intercourse.
Vaginal fat transfer(labial puffing)
The treatment consists of harvesting a small amount of a woman's own fat tissue and using it instead of fillers. This adds volume to labia majora for a more plump and aesthetically pleasing result by eliminating wrinkles.
Minimally invasive.
Longer-lasting results compared to vaginal fillers.
Restores symmetry by concealing prominent labia minora.
Decreases discomfort during intercourse.
Labiaplasty
A corrective procedure for protruded and hypertrophied labia minora by incising the asymmetric edges with a radiofrequency or fine precision laser knife.
Relieves discomfort caused by enlarged labia.
Gives good cosmetic results.
Faster healing when a laser knife is used instead of the traditional surgical blade.
Vaginoplasty
A surgical technique in which excess vaginal mucosal lining is removed followed by resuturing of connective tissue and vaginal lining to tighten the vagina. The procedure is performed in conjunction with a perineoplasty and almost two-thirds of the vaginal length is restructured.
Vaginal tightening.
Improves vaginal sensations.
Corrects poorly healed vaginal tears of childbirth.
The results are longer lasting as compared to minimally invasive techniques.
Perineoplasty
Surgical approach to correct unsightly perineal scars and loose vaginal opening.
Corrective procedure for perineal scarring.
Tightens vaginal opening.
Better sexual sensations.
Reversal of over-tightened vaginal opening due to poorly healed childbirth tears.
Hymenoplasty
It is a surgical reconstruction of the hymen, a thin membrane at the opening of the vaginal canal.
Usually done for cultural and religious reasons.
Tightens vaginal opening.
Clitoral hood reduction
Surgical technique to remove excess skin from clitoral hood for cosmetic and functional benefits
Enhanced sexual sensitivity by uncovering the clitoris.
Corrects protuberant clitoral skin for better cosmetic results.
Who may undergo such treatments?
These treatments address a range of intimate problems including
Vaginal laxity
Vaginal dryness
Saggy labia
Protruded labia minora
Scarred perineum
Stress urinary incontinence
Pain during intimacy
Issues with sexual arousal and satisfaction
Any lady who is in a good state of health has realistic expectations about the procedure outcomes, and is committed to maintaining her intimate health and hygiene is a suitable candidate. It is usually recommended to complete childbearing before opting for the surgical procedures.
Possible complications of this procedure
Intimate aesthetics can be one of several ways to improve your sex life, but the procedures also carry a risk of certain side effects and complications, such as
Pain
Bleeding
Infection
Asymmetry due to overdone or underdone procedure
Scar formation during the healing process
Altered sensations in the vulva and vagina
dyspareunia
Specific procedures are chosen based on a woman's needs and her anatomy. A realistic approach by the aesthetic practitioner can increase patient satisfaction and reduce complication rates.
The term intimate aesthetics was first coined in the early 2000s, and since then, it has continued gaining popularity. The advances in medical technology, soaring awareness among the masses, and the increased availability of experienced practitioners have led to a growth in demand for aesthetic enhancements.
Traditionally, a person had to go under the knife for intimate corrective procedures. The trends are now evolving to include newer techniques, where laser and radiofrequency probes are used to deliver energy to the vaginal tissue and stimulate its rejuvenation. However, surgical procedures are here to stay and will continue to be used individually or complementary to other techniques.
Where can women go to inquire about and get this done?
It is important to search for a board-certified qualified aesthetic practitioner with substantial practical experience. Inexperienced hands can do more harm than good. In the US, one can find a qualified cosmetic gynaecologist to address her intimate aesthetic issues. Do your research and understand the risks and benefits of the procedures before opting for a treatment.
What are the price ranges?
The cost of these treatments depends on the type and extent of the procedure, geographical location, and expertise of the aesthetic practitioner. The prices vary a lot and can be anywhere from 3,000 USD to 10,000 USD. These are mostly not covered by insurance, similar to aesthetic procedures on other parts of the body. Although, there can be certain exceptions, like the correction of profound scarring of the perineum that has occurred during vaginal birth.
Who are some popular doctors in this industry?
Dr. Jennifer Walden: Dr. Walden is a board-certified plastic surgeon specializing in aesthetic procedures, including vaginal rejuvenation.
Dr. Red Alinsod: Dr. Alinsod is a renowned gynecologist and surgeon who has been a pioneer in female genital cosmetic surgery.
Dr. David Matlock: Dr. Matlock is a plastic surgeon known for his work in vaginal rejuvenation and coining the term "Designer Vagina."
Dr. Ammar Mahmoud is a world-renowned minimally invasive cosmetic gynecological surgeon specializing in cosmetic vaginal procedures involving sexual wellness.
In conclusion
Beauty isn't just skin-deep. The confidence that body positivity gives you radiates through your face. If you feel insecure about your body image, navigate the darkness and discover hope by exploring intimate aesthetic procedures. Liberating yourself from insecurities will empower you to lead a more meaningful life.
About the Author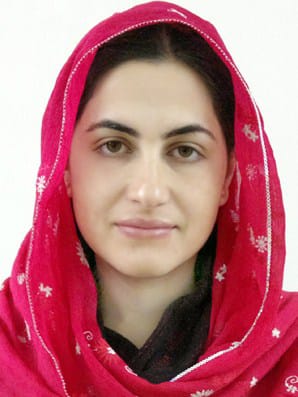 Dr. Jehan Ara is a highly qualified consultant obstetrician and gynecologist with a passion for writing and health education. She has more than 10 years of practical patient care experience and is currently working as an Assistant Professor of Obstetrics and Gynaecology in a medical school. In addition to her clinical work, Dr. Jehan is also a passionate writer and educator. She regularly writes articles and blog posts on women's health. She is committed to helping women understand their bodies and make informed decisions about their health.