Are you searching for the perfect movie night with your special someone? Look no further! We have compiled a list of the 10 best romantic movies on Netflix that will captivate your heart and bring you closer together. From heartwarming rom-coms to sweeping love stories, there's something for every couple in this selection.
So grab some popcorn, cuddle up under a cozy blanket, and let these unforgettable films transport you both into a world of love and romance. Keep reading to discover our top picks for an enchanting evening with your loved one.
Table of Contents
The Importance Of Romantic Movies In Relationships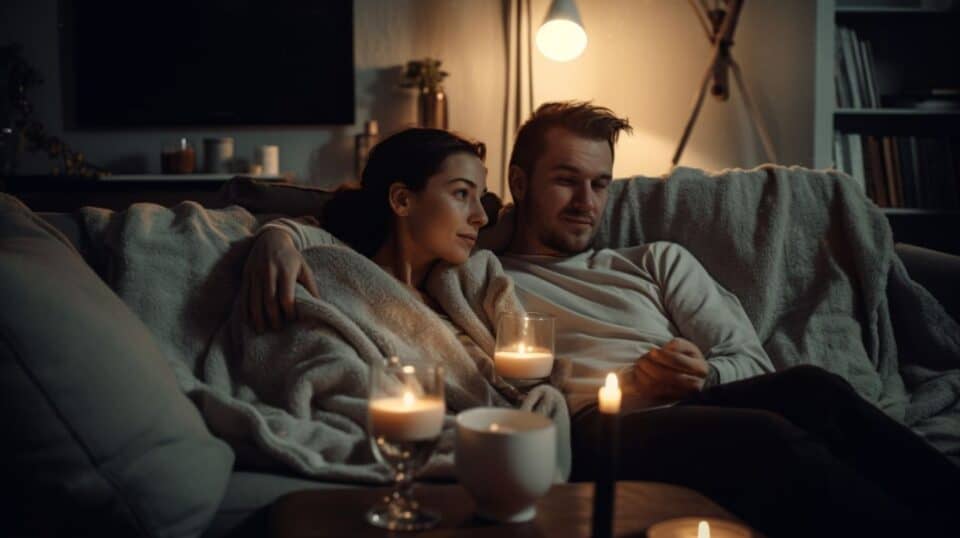 Romantic movies have long been a staple of date nights and cozy evenings in, holding a special place in the hearts of couples everywhere. These films can serve as an important tool for strengthening relationships by providing not just entertainment but also sparking meaningful conversations and facilitating emotional connections between partners. By depicting relatable scenarios that showcase the ups and downs of love, romantic movies invite viewers to reflect on their own experiences while empathizing with others.
One of the primary reasons romantic movies are important in relationships is their ability to present diverse stories that resonate with different aspects of love. For instance, heartwarming comedies like "To All The Boys I've Loved Before" remind us of the excitement and butterflies that come from discovering new feelings for someone. On the other hand, more dramatic narratives such as "The Fault In Our Stars" create opportunities for couples to discuss deeper topics like life's impermanence or overcoming adversity together.
Additionally, watching romantic movies fosters bonding by exposing partners to shared emotional experiences, whether it's laughing at hilarious antics during a Netflix original rom-com or shedding tears over poignant moments in award-winning dramas like "Phantom Thread." This collective emotion enables couples to feel closer both physically and emotionally through cuddling up under blankets on movie night or simply exchanging reassuring touches during tear-jerking scenes. Moreover, sharing these powerful moments aids communication within the relationship as open dialogues develop around personal histories or future aspirations inspired by events depicted onscreen.
Lastly but importantly, indulging in romantic movies supplies endless inspiration for activities aimed at reigniting romance within real-life partnerships – be it recreating iconic meet-cutes à la Jerry Maguire or embarking upon spontaneous adventures inspired by Guernsey Literary and Potato Peel Pie Society. Through celebrating love across various genres – from lighthearted comedy escapades to grippingly sensual portraits – streaming platforms like Netflix provide ample fuel for rekindling passion even amidst busy everyday routines.
Criteria For Choosing The Best Romantic Movies On Netflix
Finding the perfect romantic movie to watch with your loved one on Netflix can be a daunting task. That's why we've compiled a list of essential criteria to consider while making your selection:
Genre compatibility: Ensure that you and your partner enjoy the same types of romance movies, such as romantic comedies or dramas.
Storyline appeal: Look for movies that offer unique, engaging storylines and relatable characters, which are crucial in capturing the interest and emotions of viewers.
Cast chemistry: A great romantic film features a convincing cast that has excellent on-screen chemistry, making it easy to become invested in their love story.
Reviews and ratings: Check online reviews from both critics and users or look at IMDb ratings, which are helpful indicators of a movie's overall quality.
Viewer mood: Consider how you and your partner feel when choosing a film – do you want something lighthearted or more emotionally intense?
Award-winning films: Movies that have received accolades or recognition from prestigious organizations like the Academy Awards often guarantee quality performances and storytelling.
Balance of humor and emotion: A well-balanced film will offer an equal mix of funny moments and heartwarming scenes to keep viewers entertained throughout.
Relevance to your relationship: Select movies with themes or situations that resonate with your own love life, enabling deeper connections through shared experiences.
Cultural representation: Opt for movies that showcase different cultures, providing both diversity in perspectives and fresh takes on classic romantic themes.
Release year range: Don't limit yourself only to recent releases – explore timeless classics as well as modern gems in the vast collection of romantic films available on Netflix.
The Top 10 Romantic Movies To Watch On Netflix With Your Loved One
Here are the top 10 romantic movies to watch on Netflix with your loved one: The Notebook, To All the Boys I've Loved Before, The Kissing Booth, A Star is Born, The Fault in Our Stars, Always Be My Maybe, Silver Linings Playbook, Crazy Rich Asians, La La Land and About Time.
The Notebook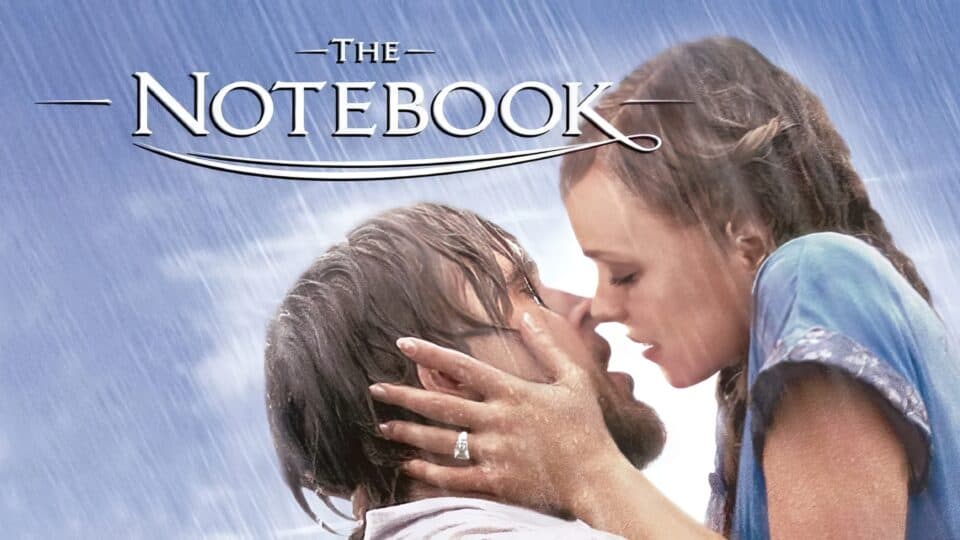 The Notebook is the epitome of a romantic movie and is often considered one of the most heart-warming love stories of all time. Here are some reasons why you and your loved one should watch The Notebook on Netflix:
It's a classic love story that will leave you feeling warm and fuzzy inside.
The chemistry between Ryan Gosling and Rachel McAdams is undeniable and will make you believe in true love.
Set in the 1940s, the movie is a beautiful period piece that will transport you to another time.
The soundtrack is beautiful and will add to the romance of the movie.
The ending is both heartbreaking and hopeful, leaving you with mixed emotions but ultimately satisfied.
Other romantic movies may come close to capturing the magic of The Notebook, such as A Walk To Remember or Safe Haven, but this movie remains a staple for every couple's date night.
To All The Boys I've Loved Before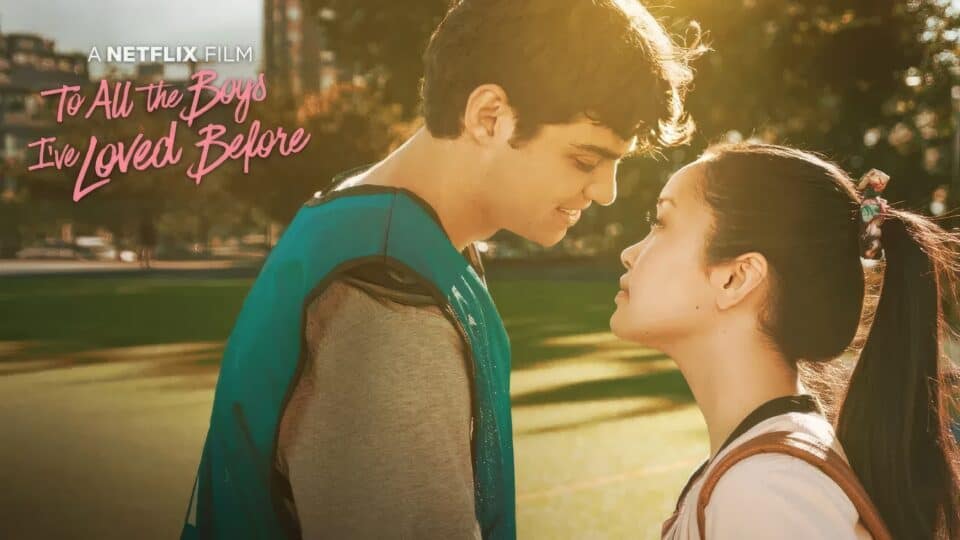 "To All the Boys I've Loved Before" is a sweet and heartwarming Netflix romantic movie that tells the story of Lara Jean, a high school girl who writes secret love letters to all her crushes but never sends them. However, things take an unexpected turn when her younger sister mails out all of the letters, revealing her true feelings to each of her past loves. The movie has become a hit among viewers and has even spawned two sequels.
Fans of "To All the Boys I've Loved Before" should also check out other feel-good rom-coms on Netflix, like "The Perfect Date," which stars Noah Centineo from the same movie. Another great option is "Crazy Rich Asians," which features a star-studded cast and stunning visuals, making it one of the most successful romantic comedies in recent years. So grab some popcorn, snuggle up with your significant other, and get ready for some heartwarming romance on Netflix!
The Kissing Booth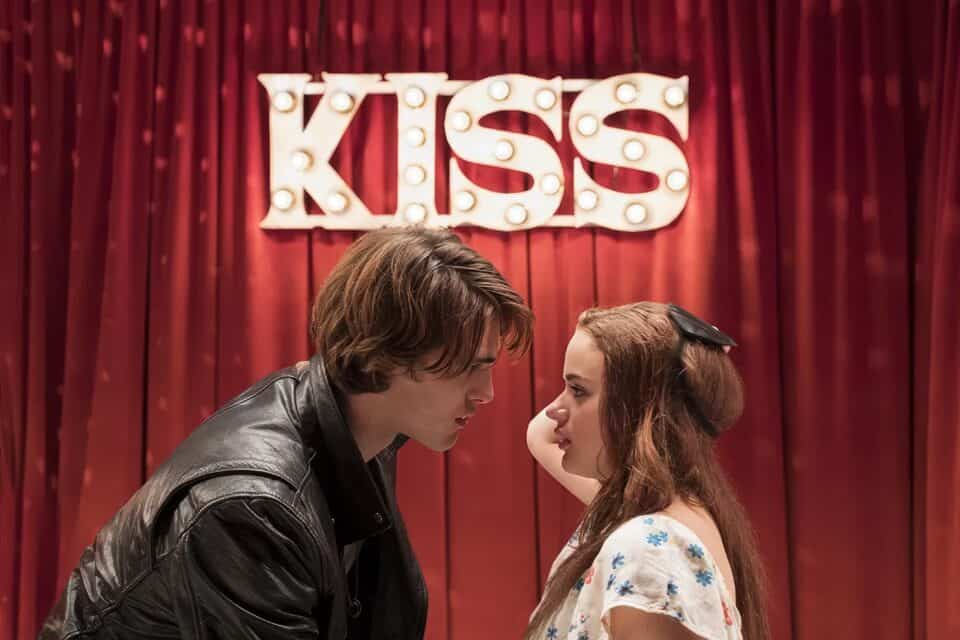 "The Kissing Booth" is a must-watch romantic movie on Netflix with your loved one.
Here are some reasons why:
It's a modern-day "Romeo and Juliet" story about high school sweethearts who fall in love despite their differences.
It stars Joey King and Jacob Elordi, who began dating in real life during the filming of the first movie.
The chemistry between the two leads is undeniable and will have you rooting for them until the end.
The franchise has three movies available to watch on Netflix, so you can continue to follow their love story throughout the years.
It's a fun and lighthearted RomCom that will leave you feeling warm and fuzzy inside.
Plus, it's one of the top 10 romantic movies on Netflix right now!
A Star Is Born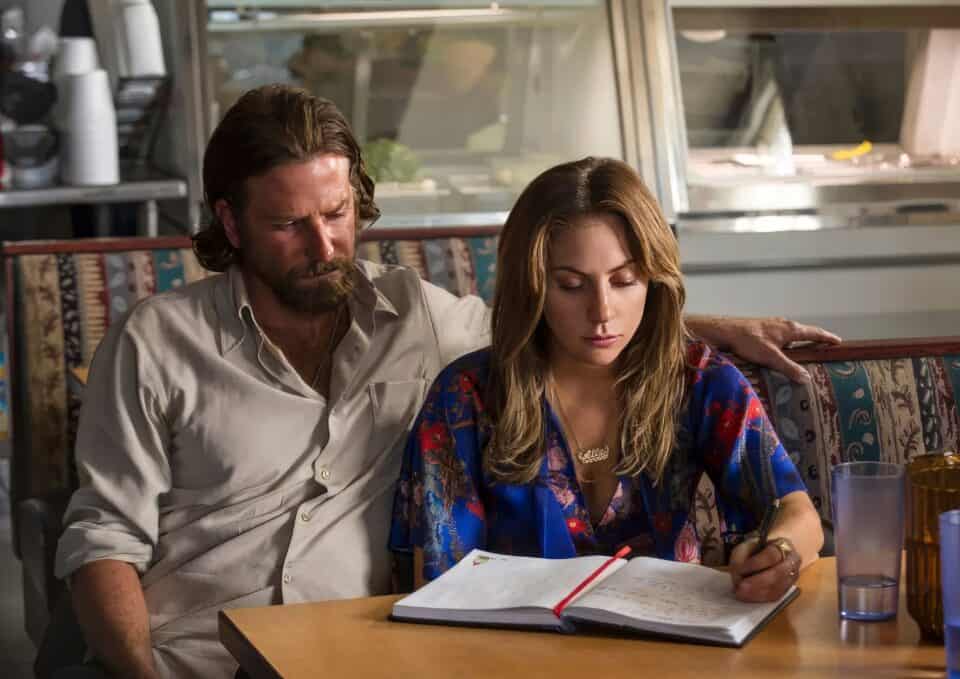 One of the most popular romantic movies on Netflix is "A Star is Born," starring Bradley Cooper and Lady Gaga. The movie revolves around a seasoned musician, Jackson Maine (Cooper), who discovers and falls in love with struggling artist Ally (Gaga). As their relationship blossoms, Ally's career takes off while Jackson's personal demons threaten to sabotage their happiness.
"A Star is Born" has earned critical acclaim for its powerful performances, emotional soundtrack, and poignant storytelling. It was nominated for several Academy Awards, including Best Picture and Best Actor for Cooper's portrayal of Jackson, Maine.
For women looking to watch a touching love story with their partner, "A Star is Born" offers an intense and thought-provoking viewing experience that explores the highs and lows of falling in love while pursuing artistic passions.
The Fault In Our Stars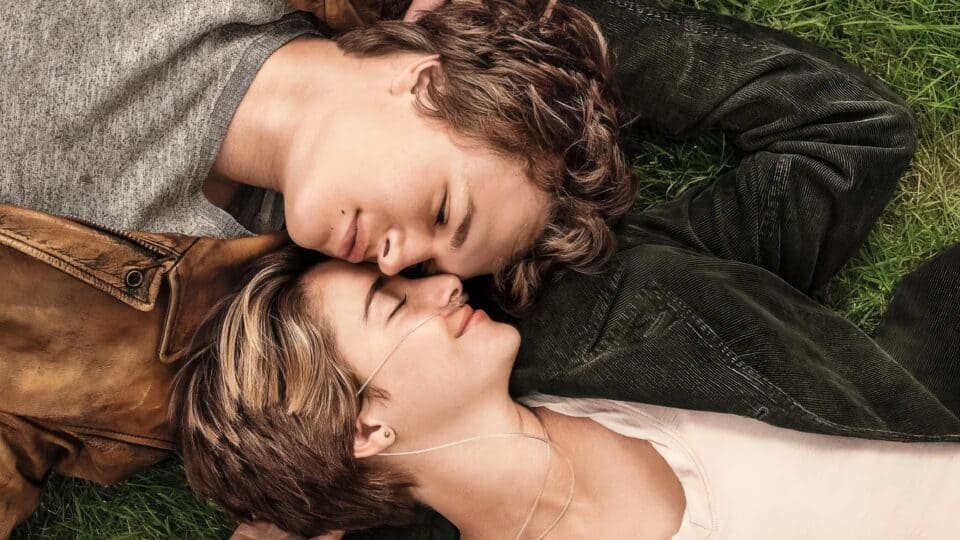 "The Fault in Our Stars" is a heart-wrenching romance about two teenagers with terminal illnesses that will have you reaching for the tissues. Here are some important facts to know about this movie:
This movie is listed as one of the 23 sad romantic movies to watch on Netflix if you need a good cry.
"The Fault in Our Stars" has been rated 7.7/10 by viewers, proving its popularity among romance enthusiasts.
If you loved "The Fault in Our Stars," there are 15 other similar movies recommended for you to watch on Netflix.
So, make sure to add "The Fault in Our Stars" to your next romantic movie night lineup on Netflix and prepare yourself for an emotional journey that will stay with you long after the credits roll.
Always Be My Maybe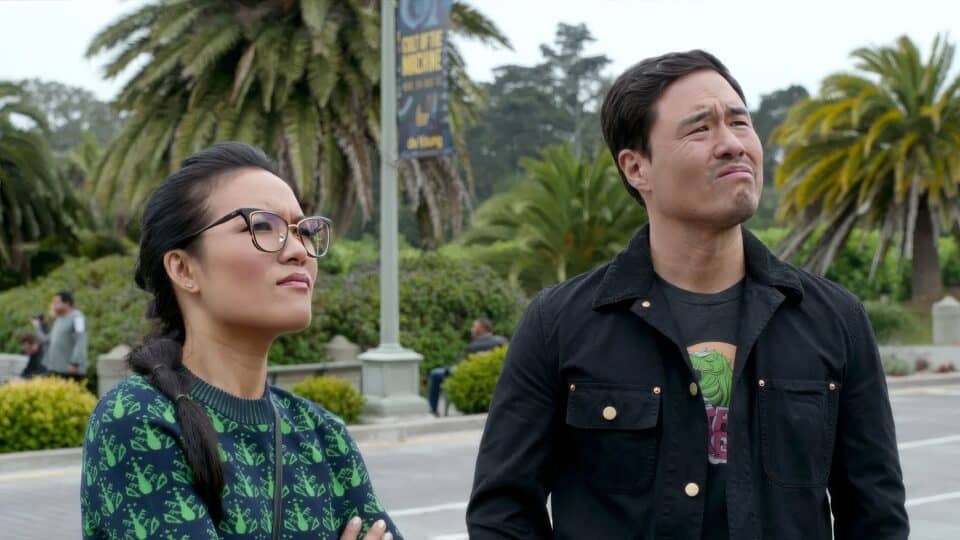 "Always Be My Maybe" is a 2019 Netflix original movie that ranks as the seventh best romantic movie to watch with your loved one on Netflix. The film stars Ali Wong and Randall Park, who also wrote the screenplay. It tells the story of two childhood sweethearts who reconnect after many years apart.
The movie is a perfect blend of romance and comedy, making it an entertaining pick for couples looking for a light-hearted but heartwarming film to enjoy together. It's also a great representation of Asian-American love stories, which adds an extra layer of relatability for viewers who identify with this demographic.
Overall, "Always Be My Maybe" is just one example of the diverse range of romantic movies available on Netflix. Whether you're in the mood for deep emotional dramas or charming rom-coms like this one, there's something out there for every type of viewer and every type of couple to enjoy together.
Silver Linings Playbook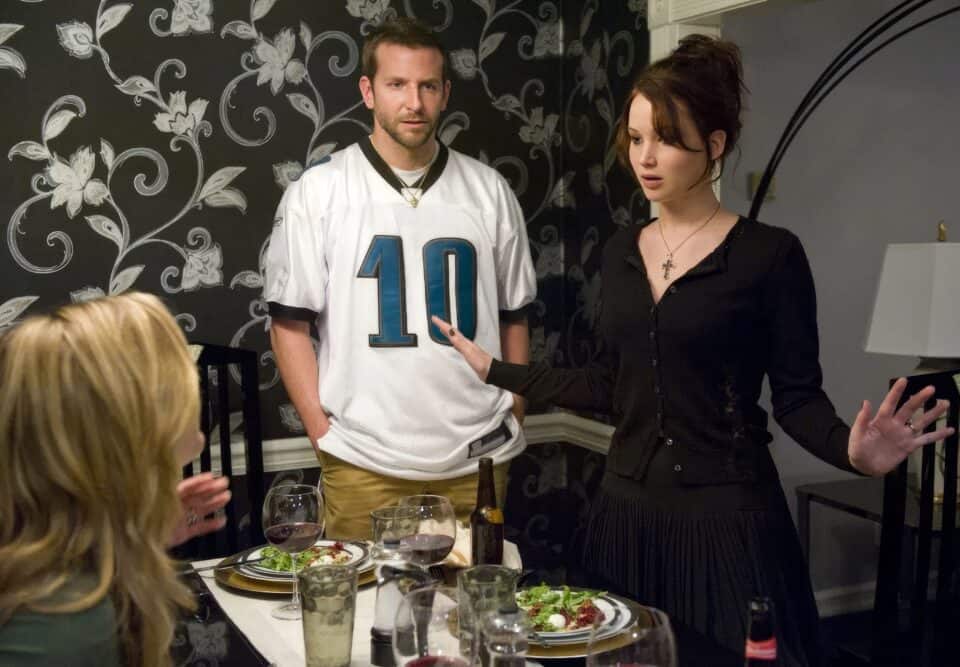 Silver Linings Playbook is a must-watch on Netflix for all those who love romantic movies. Here are some interesting facts about the movie:
It has a 92% rating on Rotten Tomatoes with 265 votes.
The film was written and directed by David O. Russell and is based on a novel by Matthew Quick.
Released in 2012, the movie stars Bradley Cooper and Jennifer Lawrence in lead roles.
The plot revolves around a man suffering from bipolar disorder who forms an unlikely bond with a widow and finds solace in dancing with her.
Silver Linings Playbook is more than just a romantic comedy; it explores themes of mental illness, love, and family dynamics.
Crazy Rich Asians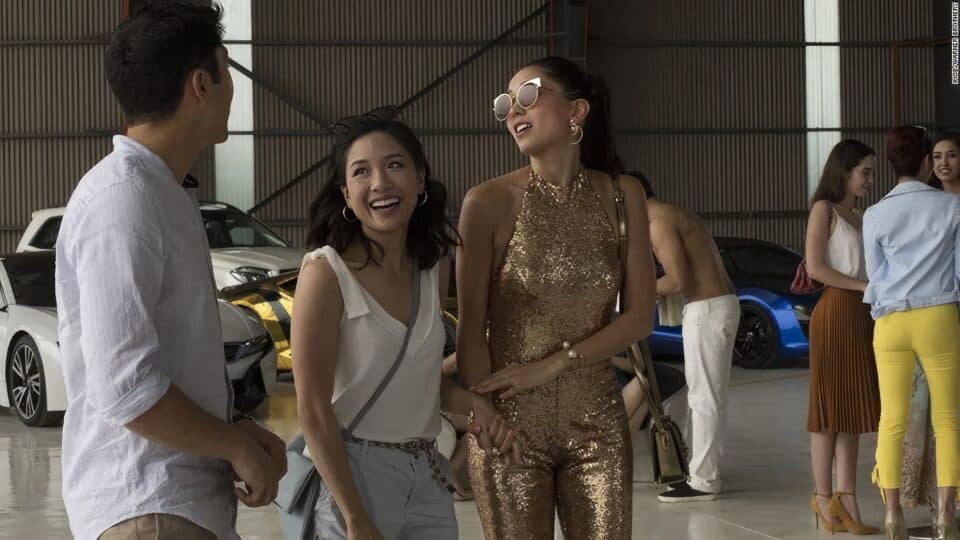 "Crazy Rich Asians" is a must-watch romantic movie on Netflix for couples who want to add some spice to their movie night. The film follows the story of Rachel Chu, an American-born Chinese professor, and her boyfriend Nick Young, who invites her to his best friend's wedding in Singapore. However, she soon discovers that Nick's family is crazy rich and finds herself navigating through various socialites and jealous ex-girlfriends.
This heartwarming romance-comedy has a rating of 6.9/10 based on 178,259 votes and features some of the most beautiful scenery shots from around Asia. "Crazy Rich Asians" also touches on themes like family traditions versus individual desires and challenges societal norms with relatable humor while showcasing Asian culture, making it a great option for parents or any couple looking for an enjoyable movie experience together.
La La Land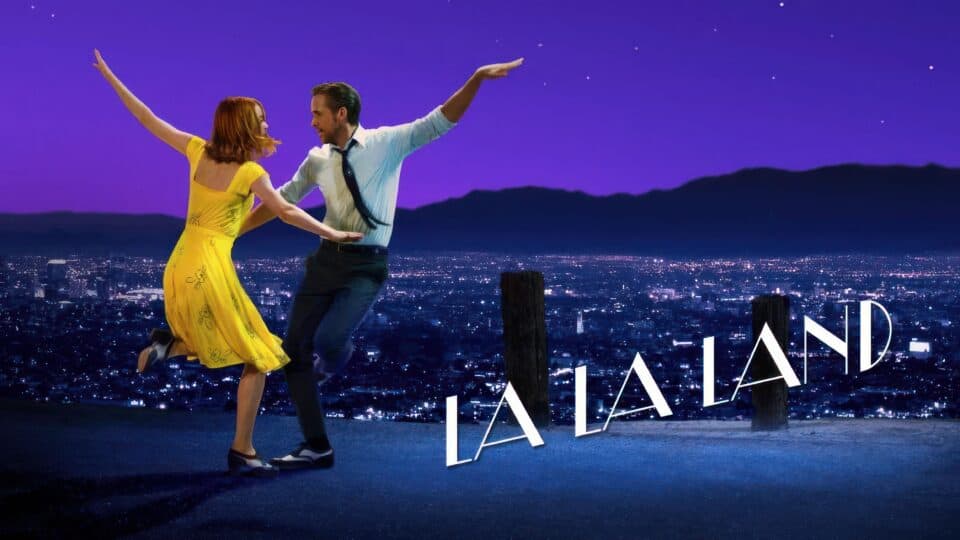 If you're looking for a romantic movie that has great music, stunning visuals, and an interesting plot, then "La La Land" is definitely one to watch. Here's why:
The movie stars Emma Stone and Ryan Gosling as two aspiring artists in Los Angeles who fall in love.
The film won six Academy Awards, including Best Director for Damien Chazelle and Best Actress for Emma Stone.
The soundtrack features catchy songs that will have you tapping your toes and humming along for days.
The cinematography is breathtaking, with vibrant colors and beautiful long shots capturing the essence of LA.
"La La Land" explores themes of chasing your dreams and the sacrifices necessary to achieve them.
So, if you're in the mood for a feel-good romantic movie that will leave you singing and dancing, "La La Land" is the perfect choice for your next date night on Netflix.
About Time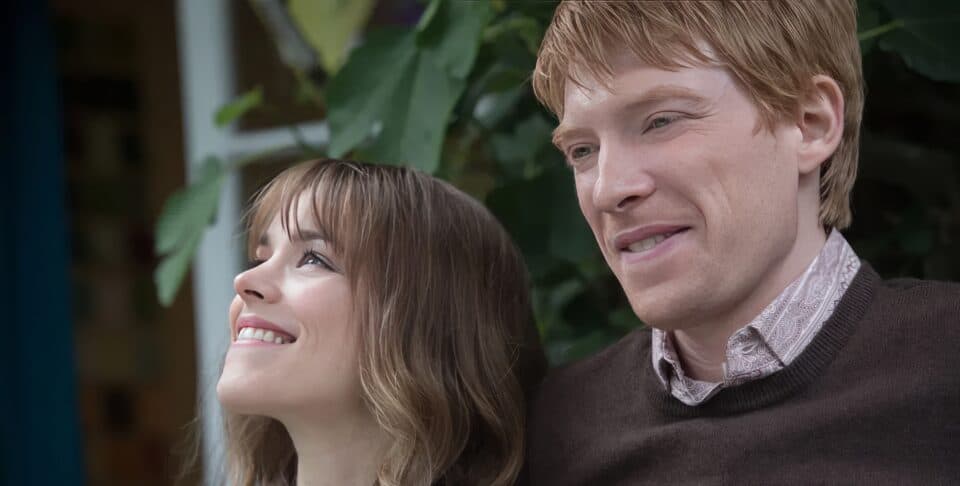 "About Time" is a romantic comedy-drama that tells the story of Tim, a young man who discovers he has an unusual ability to time travel. As he tries to use his power to improve his love life, Tim learns valuable lessons about living in the moment and cherishing every day. This heartwarming movie showcases the importance of family, friendship, and true love.
Starring Domhnall Gleeson and Rachel McAdams, "About Time" is one of those movies that will make you laugh out loud one minute and shed tears the next. With its witty script, lovable characters, and a beautiful soundtrack featuring indie folk songs by artists like Ben Folds and The Killers' Brandon Flowers, this film is perfect for a cozy date night in with your loved one.
Whether you're single or coupled up, "About Time" reminds us to appreciate every moment we have with our loved ones. It's a feel-good movie that touches upon themes such as self-discovery, romance, and sacrifice, making it ideal for couples looking for a lighthearted yet enlightening cinematic experience on Netflix."
Honorable Mentions
In addition to the top 10 romantic movies on Netflix, there are also some honorable mentions that didn't quite make the cut but are still worth considering for your next movie night with your loved one. Keep reading to discover more options for a perfect romantic evening in.
Phantom Thread
"Phantom Thread" is a romantic drama that explores the intense and complex relationship between a fashion designer, Reynolds Woodcock (played by Daniel Day-Lewis), and his muse, Alma (played by Vicky Krieps). Set in 1950s London, the film showcases moments of sexual tension and power tussles as these two individuals navigate their love for each other while trying to maintain artistic integrity.
While "Phantom Thread" may not be your typical romantic movie, it deserves an honorable mention on our list of must-watch films on Netflix. Its deep emotional themes make it stand out from other romance movies. In fact, if you enjoyed this film's exploration of power dynamics, then you'll also enjoy "Little Women," "Sense and Sensibility," or even "Bridgerton." Overall, "Phantom Thread" is thought-provoking and worth watching if you're looking for a unique story that covers all things fashion, love letters, and forbidden love mushed into one film.
Someone Great
If you're looking for a modern romantic comedy that celebrates friendship and love, "Someone Great" is the perfect movie to watch with your loved one on Netflix. This feel-good movie follows the story of Jenny, who ends her long-term relationship with Nate to pursue her dream job in another city. Here are some reasons why you should add "Someone Great" to your list of must-watch romantic movies on Netflix:
It's a celebration of female friendships: "Someone Great" showcases the power of female friendships and how they can help one navigate through tough times. The movie portrays Jenny's relationship with her two best friends, Blair and Erin, who support her through her heartbreak and new beginnings.
It's relatable: Anyone who has experienced heartbreak or a major life change can relate to the emotions portrayed in "Someone Great." The movie captures the struggles, joys, and uncertainties that come with moving on from a relationship and pursuing one's dreams.
It has a great soundtrack: The movie features an amazing soundtrack that includes songs from Lizzo, Robyn, and many other talented artists. The music perfectly complements the different moods and scenes throughout the film.
It's funny: In addition to its touching moments, "Someone Great" also offers plenty of humor. The dialogue between Jenny, Blair, and Erin is witty and entertaining.
It's well-cast: Gina Rodriguez shines as Jenny in this Netflix original movie. Her chemistry with Lakeith Stanfield (who plays Nate) is palpable. Brittany Snow (Blair) and DeWanda Wise (Erin) also deliver dynamic performances.
So if you're in the mood for a rom-com that will make you laugh, cry, dance, and celebrate love in all its forms – add "Someone Great" to your list of romantic movies to watch on Netflix!
Jerry Maguire
Another great romantic movie to watch with your loved one on Netflix is "Jerry Maguire." This classic film stars Tom Cruise and Renee Zellweger in a heartwarming story about the power of love. Jerry Maguire, played by Tom Cruise, is a successful sports agent who has an epiphany about his career and starts his own agency. Along the way, he falls in love with Dorothy Boyd, played by Renee Zellweger, who supports him through thick and thin.
"Jerry Maguire" showcases the ups and downs of relationships as well as personal growth. The famous quote "You complete me," uttered by Tom Cruise's character to Renée Zellweger's character during a memorable scene in the movie, has become iconic for its expression of true love. Watching this film can be emotional but also inspiring as it shows how two people can overcome obstacles together if they have faith in themselves and each other.
If you enjoy emotionally charged movies that make you feel all warm inside, then "Jerry Maguire" should definitely be on your list of must-watch romantic movies on Netflix!
Bridget Jones's Diary
"Bridget Jones's Diary" is a classic romantic comedy that is a must-watch on Netflix.
The chemistry between Renee Zellweger and Colin Firth in the movie is great, making it the perfect pick for a cozy night with your loved one.
Directed by Richard Curtis, who is also known for his work in "Four Weddings and a Funeral," this movie has all the right ingredients to make you laugh, cry and fall in love.
It's listed as one of the 25 best romance movies currently streaming on Netflix, which means it should be at the top of your watchlist.
The movie is considered a favorite by some viewers, along with other romantic comedies like "It's Complicated" and "Sleepless in Seattle."
If you're looking for a lighthearted yet relatable story about navigating relationships, self-discovery, and finding love, then be sure to add "Bridget Jones's Diary" to your romantic movie night lineup on Netflix.
The Guernsey Literary And Potato Peel Pie Society
The Guernsey Literary and Potato Peel Pie Society is a heartwarming tale of love, loss, and resilience set in post-World War II England. Based on the best-selling novel of the same name, the movie tells the story of Juliet Ashton, a London-based writer who receives a letter from a farmer on Guernsey Island. Intrigued by his description of a literary club formed during the war years under Nazi occupation, Juliet decides to visit the island and write about their experiences. Along the way, she meets charming characters and develops feelings for Dawsey Adams, one of the founding members of the society.
While The Guernsey Literary and Potato Peel Pie Society may not be as well-known as some other romantic movies on Netflix, it offers something unique that sets it apart from others. The movie combines historical elements with romance to create an immersive experience that appeals to audiences interested in both genres. Moreover, Lily James's portrayal of Juliet Ashton is captivating and sincere – viewers can't help but root for her as she navigates love and career decisions against an atmospheric backdrop full of stunning visuals. If you're looking for something thought-provoking yet comforting to watch with your loved one on date night or any cozy evening in general – The Guernsey Literary & Potato Peel Pie Society might just be what you need!
Benefits Of Watching Romantic Movies Together
Watching romantic movies with your loved one can increase intimacy and connection, encourage communication and conversation, and provide a shared experience. Read on to discover more reasons why you should make watching romantic movies a regular activity in your relationship!
Increases Intimacy And Connection
Watching romantic movies together can increase intimacy and connection between partners. These films evoke a range of emotions that are conducive to bonding, such as joy, empathy, and nostalgia. Furthermore, sharing vulnerable moments during these films can help build trust and strengthen communication within the relationship.
Studies have shown that couples who regularly engage in shared media experiences have higher levels of satisfaction with their relationships. This includes watching romantic movies together, as it provides a unique opportunity to share meaningful experiences and connect on an emotional level. So next time you're looking for a way to deepen your bond with your loved one, consider cozying up with some popcorn and one of the many fantastic romantic movies available on Netflix.
Encourages Communication And Conversation
Romantic movies are not just about entertainment; they can also encourage communication and conversation with your loved one. Here are some ways how:
They can open up discussions about relationships – the good and the bad.
Romantic movies can inspire conversations about shared experiences and memories.
They can spark conversations about future dreams and aspirations as a couple.
Romantic movies provide an opportunity for couples to express their thoughts and feelings toward each other.
Watching romantic movies together can lead to discovering new interests or preferences in each other.
Sharing reactions and opinions while watching romantic movies together can lead to deeper insights into your partner's personality.
Romantic movies can prompt important discussions on topics like trust, forgiveness, and commitment.
Remember, communication is vital to maintaining a healthy relationship with your partner and watching romantic movies together is just one way to encourage it.
Provides A Shared Experience
When we watch romantic movies with our partners, it provides a unique shared experience that allows us to connect and bond on an emotional level. Sharing the same thoughts and feelings about a movie can create a deep sense of intimacy that strengthens relationships.
Movie nights can also provide an opportunity to learn more about each other's personalities and preferences as you discuss what you like and don't like about the movie. You may even discover new things about your partner or yourself through these discussions.
Moreover, when couples have movie night rituals, such as picking out snacks together or cuddling during sad parts of the film, it creates memories and traditions that they can cherish for years to come. It's true what they say: couples who binge-watch together stay together!
Drawbacks Of Watching Romantic Movies And How To Avoid Them
While watching romantic movies can be a great way to spend quality time with your loved one, it's important to recognize the potential drawbacks of indulging in this genre too often. For example, romantic movies can sometimes create unrealistic expectations and comparisons in relationships. Watching a movie after movie where the couples always live happily ever after can make you lose sight of what's realistic in your own relationship.
Another drawback of romantic movies is that they can sometimes lead to unproductive arguments or tension between partners. If one partner feels like their relationship doesn't match up to the picture-perfect one on the screen, it could lead to feelings of inadequacy, resentment, or even jealousy. To avoid these negative effects, communication is key. Talk openly with your partner about what you enjoy about the movies and if anything makes you uncomfortable or insecure.
It's also a good idea to mix things up when it comes to movie genres. While rom-coms may be fun and lighthearted, watching too many in a row can be overwhelming and contribute to unrealistic expectations. Try switching things up by watching some action movies or documentaries instead! Additionally, taking breaks from watching romantic movies altogether can help you maintain a healthy perspective on relationships and appreciate the real-life ups and downs that come with being in love.
How To Make The Most Of Your Romantic Movie Night
Create a cozy and intimate atmosphere by setting the mood with soft lighting and romantic decor, choosing your favorite snacks and drinks, getting comfortable with blankets and pillows, disconnecting from technology and distractions, and selecting the perfect movie for your mood.
Set The Mood With Lighting And Decor
One of the keys to a romantic movie night is setting the mood with lighting and decor. Here are some tips for creating a cozy, intimate ambiance for your night in:
Dim the lights: Soften the brightness of your space with dimmer switches or use string lights for a warm glow.
Use candles: Candles add an extra layer of romance to any room. Choose scents that evoke feelings of love and relaxation.
Add pillows and blankets: Create a comfortable seating area with plush pillows and snug blankets to cuddle up under.
Incorporate flowers: Fresh flowers add pops of color and fragrance to your space, making it feel more inviting.
Play soft music: Set the tone with soothing background music that complements the atmosphere you're creating.
Remember, it's all about creating an intimate environment that will enhance your viewing experience and help you connect with your loved one.
Choose Your Snacks And Drinks
When it comes to romantic movie nights, choosing the right snacks and drinks is essential. You want something that will enhance your viewing experience without distracting you from the film. Popular choices include popcorn, chocolate-covered strawberries, and wine or champagne. For a healthier option, consider sliced fruit or veggie sticks with hummus.
It's important to choose snacks that are easy to eat and not too messy. The last thing you want is to be distracted by crumbs or spills during an intimate moment in the movie. If you're craving something salty, opt for lightly salted popcorn instead of chips. And if you prefer sweeter treats, try chocolate-covered almonds or grapes instead of candy bars.
Remember, your choice of snacks and drinks can set the tone for your entire evening together. So take some time to think about what would make the perfect pairing with your chosen romantic movie on Netflix – whether it's a classic like "The Notebook" or a newer release like "To All The Boys I've Loved Before."
Get Cozy With Blankets And Pillows
Make sure to create a comfortable and cozy space for your romantic movie night. Here are some tips on how to get cozy with blankets and pillows:
Choose the right blankets: Pick out soft, warm, and fluffy blankets that you can snuggle under with your loved one.
Layer your bedding: Add extra layers of comfort by layering different types of blankets, such as comforters, throws, or duvets.
Get creative with pillows: Use different sizes and shapes of pillows to make a cozy nest or fort for you and your loved one.
Set up some floor cushions: If you don't have enough seating space on the couch, add some floor cushions or poufs.
Wear comfortable clothing: Make sure to wear something comfortable like pajamas or loungewear so that you can get as cozy as possible.
Turn down the lights: Dimming the lights can create a more intimate and romantic atmosphere.
Light some candles: Candles not only provide mood lighting but also add an extra touch of romance to your movie night.
Don't forget the snacks: Snacks like popcorn, chocolate, and wine can make your movie night even more indulgent and enjoyable.
Use aromatherapy: Essential oils or scented candles can help set the mood and create a relaxing environment.
Take off your shoes: Nothing says "cozy" like taking off your shoes and getting comfy in some fluffy socks or slippers!
Disconnect From Technology And Distractions
In today's digital age, it's easy to get distracted by technology and lose sight of what really matters. When spending quality time with your loved one, it's important to disconnect from the noise of social media notifications, emails, and other distractions. By turning off your phones and choosing to focus solely on each other and the movie at hand, you can deepen your connection and create a more intimate experience.
Studies have shown that using smartphones during romantic moments can negatively impact relationship satisfaction levels. It's crucial to set boundaries around technology usage, particularly when enjoying a cozy night with your partner. Instead of scrolling through Instagram or checking work emails, try snuggling up together under a blanket without any devices nearby. By prioritizing each other over technology, you'll strengthen your bond as a couple and forge unforgettable memories together.
Select The Perfect Movie For Your Mood
Choosing the right movie can make or break your romantic movie night with your loved one. Here are some tips on how to select the perfect movie for your mood:
Get in touch with your emotions: What kind of love story do you want to watch? Do you feel like crying or laughing? Knowing what kind of mood you're in can help narrow down your options.
Consider your past favorites: Have you and your partner watched a romantic movie together that you both loved? It might be worth watching again or exploring similar movies in the same genre.
Mix it up: If you and your partner have different tastes in movies, try compromising by selecting a movie that combines both of your interests.
Read reviews: Check out online reviews from reputable sources like Rotten Tomatoes to get an idea of what other viewers thought about a particular movie.
Take inspiration from current events: Is there a holiday or special occasion coming up that inspires a particular type of romantic movie?
Remember, the key is to communicate with your partner and choose a movie together that will set the right tone for a romantic evening together.
Other Romantic Activities To Do With Your Loved One
Some other romantic activities to do with your loved one include going on a romantic getaway, cooking a romantic dinner together, taking a couples' massage class, recreating your first date or special moments, and going on a sunset hike or walk.
Going On A Romantic Getaway
If you're looking to escape the stresses of everyday life and spend some quality time with your loved one, a romantic getaway may be just what you need. Here are some ideas for the perfect couples' retreat:
A cozy cabin in the woods: Rent a secluded cabin in the mountains or forest where you can disconnect from technology and enjoy nature's beauty.
Beach vacation: Nothing beats spending long days lounging on the beach and watching sunsets together.
City break: Explore a new city together, discovering hidden gems and trying out new restaurants while experiencing a change of scenery.
Spa retreat: Book a weekend at a luxurious spa where you can indulge in couples' massages, facials, and other relaxing treatments.
Ski trip: Hit the slopes together during winter for an adventurous getaway filled with skiing, snowboarding, and cozy evenings by the fire.
Remember that it's not about where you go but about spending uninterrupted quality time with your partner. So take this opportunity to rekindle your romance and make lasting memories together!
Cooking A Romantic Dinner Together
Cooking a romantic dinner together is a great way to bond with your partner while also enjoying delicious food. Before you start preparing the meal, take some time to plan out the menu and gather all of the necessary ingredients. You can choose a theme for your dinner, such as Italian or French cuisine, or simply cook each other's favorite dishes.
As you work together in the kitchen, make sure to communicate and collaborate closely. This will not only help ensure that everything turns out perfectly but also provide an opportunity for meaningful conversation and connection. Don't be afraid to experiment with new recipes or techniques, either – exploring new flavors and culinary styles can be a fun adventure for both of you.
Once your meal is ready, set the table with candles and soft music for added ambiance. Taking this extra step can transform your intimate evening into a memorable dining experience that will leave you feeling closer than ever before.
Taking A Couples' Massage Class
If you're looking for a romantic activity to do with your loved one that will bring you even closer together, a couples' massage class might be just what you need! Here are some reasons why you should consider taking a couples' massage class:
Learn new skills: Taking a couples' massage class will not only teach you the basics of massage therapy but also give you the opportunity to practice on your partner. By learning together, you can enhance your bond and build intimacy.
Relieve stress: Massages are a great way to relax and relieve tension in the body. When done with your partner, it can be an even more calming experience that can help both of you unwind and de-stress.
Connect emotionally: Massages involve touch, which is an important aspect of emotional connection in relationships. By practicing touch through massages, you and your partner can deepen your connection and feel more connected on an emotional level.
Build trust: Trust is essential in any relationship, and taking a couples' massage class can help build trust between partners as it involves vulnerability and touch.
Fun activity: Couples' massage classes are also simply a fun activity to do together! It's a unique way to spend time with your loved one while simultaneously learning something new.
Overall, taking a couples' massage class is an excellent way to bond with your partner physically and emotionally while learning new skills that can benefit both of you!
Recreating Your First Date Or Special Moments
One great way to add some romance to your relationship is by recreating special moments from your past. Whether it's your first date or a favorite memory, reliving those moments together can bring you even closer as a couple. Try going back to the same restaurant where you had your first date or taking a walk in the park where you shared that unforgettable kiss. By revisiting these memories, you'll be able to appreciate how far you've come and strengthen the bond between you.
Recreating special moments doesn't have to be expensive or elaborate, either. Even something as simple as watching the movie that was playing on your first date can be meaningful and romantic. The key is to focus on what made that moment special for both of you and try to recreate it in a way that captures those feelings again. It's a great way to show your partner how much they mean to you and create new memories together at the same time.
Going On A Sunset Hike Or Walk
Going on a sunset hike or walk is a great way to connect with your loved one and admire the beauty of nature. Here are some tips to make it even more romantic:
Choose a scenic location: Research nearby parks or trails that offer stunning views of the sunset.
Pack some snacks: Pack a light picnic with some wine and cheese to enjoy while you watch the sunset.
Dress comfortably: Wear comfortable shoes and clothing appropriate for the weather.
Bring a blanket: Spread out a cozy blanket to sit on while you watch the sunset together.
Be in the moment: Take time to truly appreciate the experience and each other's company without any distractions.
Next time you're looking for a romantic activity, consider going on a sunset hike or walking with your loved one. It's a simple yet meaningful way to create lasting memories together.
Conclusion
In conclusion, if you're looking for a romantic movie night with your loved one and don't mind skipping Christian movies, Netflix has a lot to offer. With so many incredible options available, it can be overwhelming to decide where to start. But don't worry, we've got you covered with our ultimate list of the 10 best romantic movies on Netflix. From heart-wrenching dramas like The Fault in Our Stars and A Star is Born to delightful rom-coms like Always Be My Maybe and Crazy Rich Asians, there's a little something for everyone on this list. So grab some popcorn, snuggle up under a cozy blanket, and get ready to fall in love all over again with these must-watch films. Happy streaming!
Frequently Asked Questions
What are some of the best romantic movies to watch on Netflix with my partner?
Some of the top recommended romantic films on Netflix include "To All the Boys I've Loved Before," "The Notebook," "Before Sunrise," "A Star is Born," and "Crazy, Stupid, Love." There are many more options available depending on your specific tastes and interests.
Can I access these movies outside of the United States?
Netflix operates in many countries around the world, so you should be able to find a selection of rom-coms suitable for movie nights with your loved one no matter where you're located.
How do I find romantic movies on Netflix?
Most streaming services like Netflix have dedicated search sections or categories that allow users to browse titles based upon certain criteria, including genre tags such as comedy, romance, or action-adventure.
Are there any age restrictions when watching romantic content together?
It's always advisable that viewers check ratings before tuning into their favorite flicks. Even if a film isn't listed as being inappropriate for minors by law, it may still contain themes or scenes not suitable for all ages due to its subject matter or level of violence/sexual content presented throughout runtime (i.e., nudity/strong language).