The iconic design and statement worthy aesthetic of the swan fabric loveseat always manages to stand out no matter where you place it. But what kind of an interior design theme would actually complement it? Let's find out:
Modern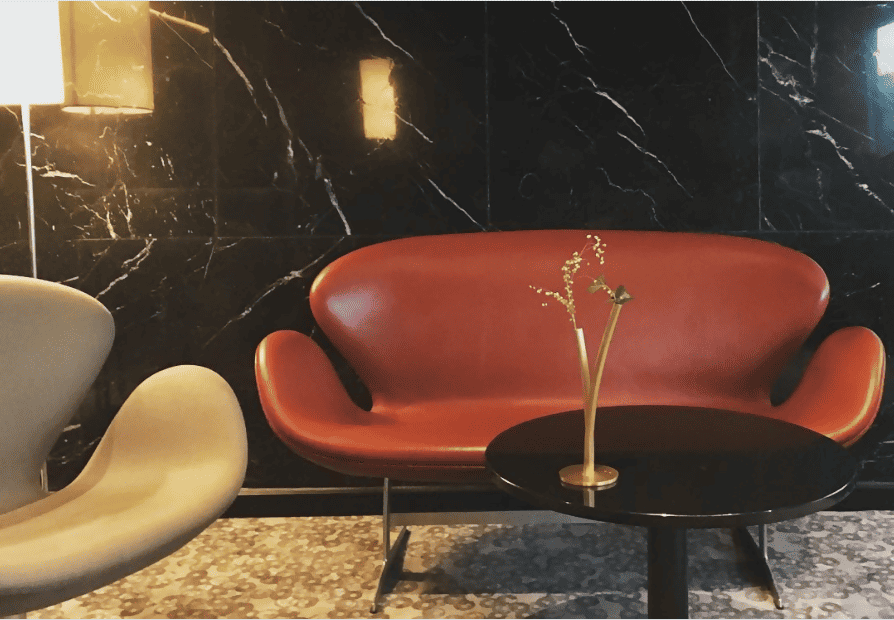 The modern style is known for its chic flair, sleek elegance, and an emphasis on simplicity – all the things that define the form of the swan fabric loveseat! Suffice it to say that both are made for each other. The swan fabric loveseat would definitely wow the senses when surrounded by the sleekness of a modern ambiance. Just look at this image – the rust colored loveseat with a backdrop of black marble texture looks positively stunning even despite its simplicity.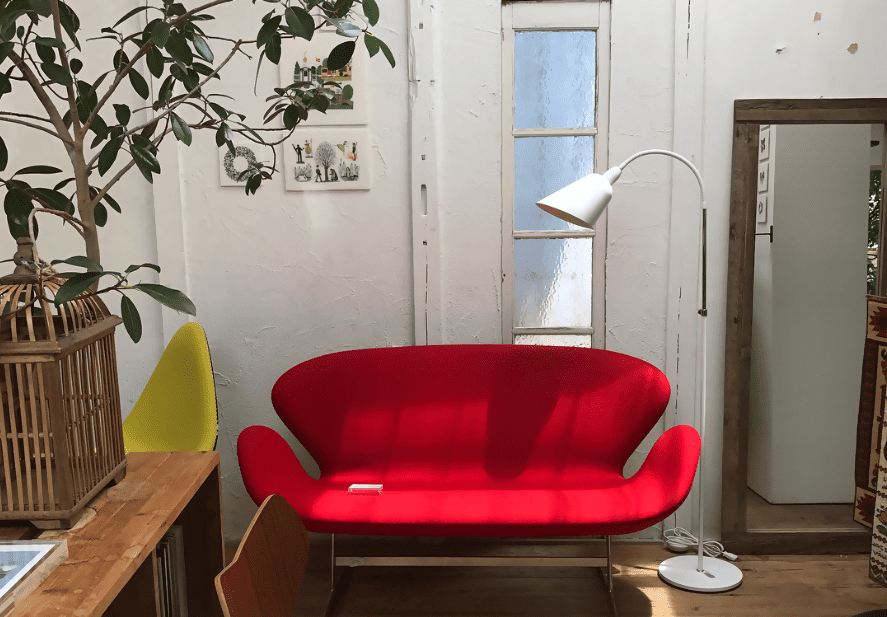 The eclectic style is always unique because it features a beautiful combination of mismatched furniture and accessories. It's bold and stylistic – never afraid to break the boundaries; just like the swan fabric loveseat. This is why it would be a great theme to furnish this loveseat in. You can experiment with the color of the upholstery and arrange the backdrop in a way that would highlight it. You can even use experimental accessories and décor to make the ambiance even more distinct.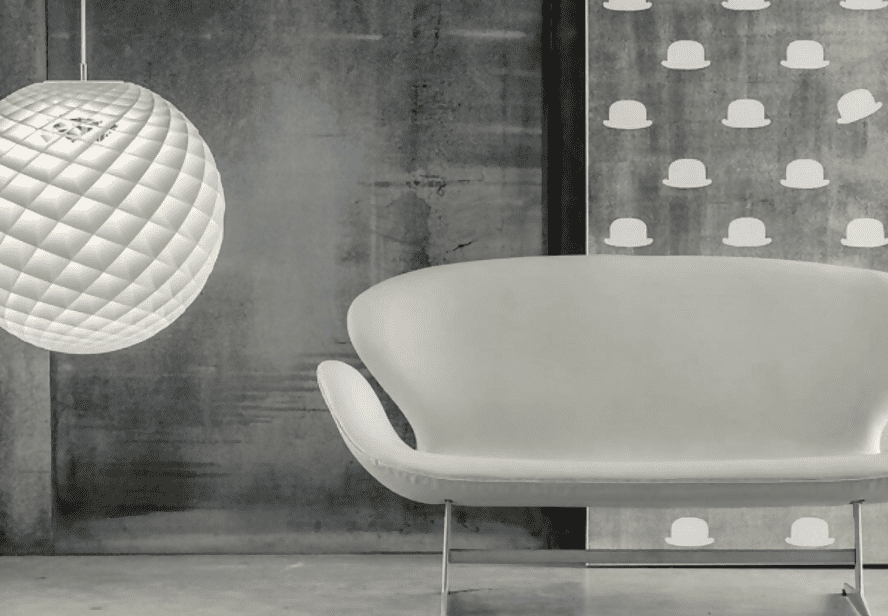 The raw, edgy, and concrete-oriented aesthetic of the industrial style would make an excellent backdrop for the swan fabric loveseat. At its core, this style is an extension of modernism – just with a different sort of a flair. These warehouse visuals are sleek and minimalist at heart, so the loveseat would make a great furniture item. You can enhance its appeal by decorating with relevant artwork, natural accents, and even statement light fixtures like the one featured in this image.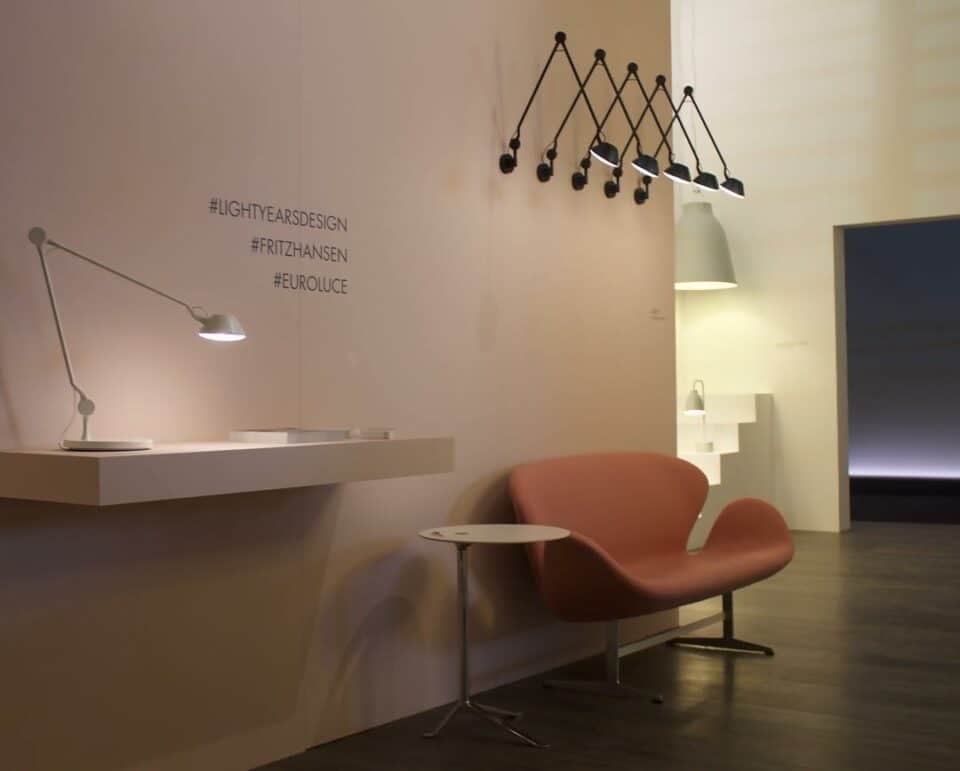 Minimalism and the swan fabric loveseat are a classic – a match made in heaven. Both are sleek, simple, and characterized by the concept of 'less is more.' You can select the upholstery of the loveseat in an understated color that matches the unadorned backdrop of the interior design. You can even match it with sophisticated end tables, lamps, and wall lights. If it feels too empty, then you can go for lettereing on the feature wall as shown in this image.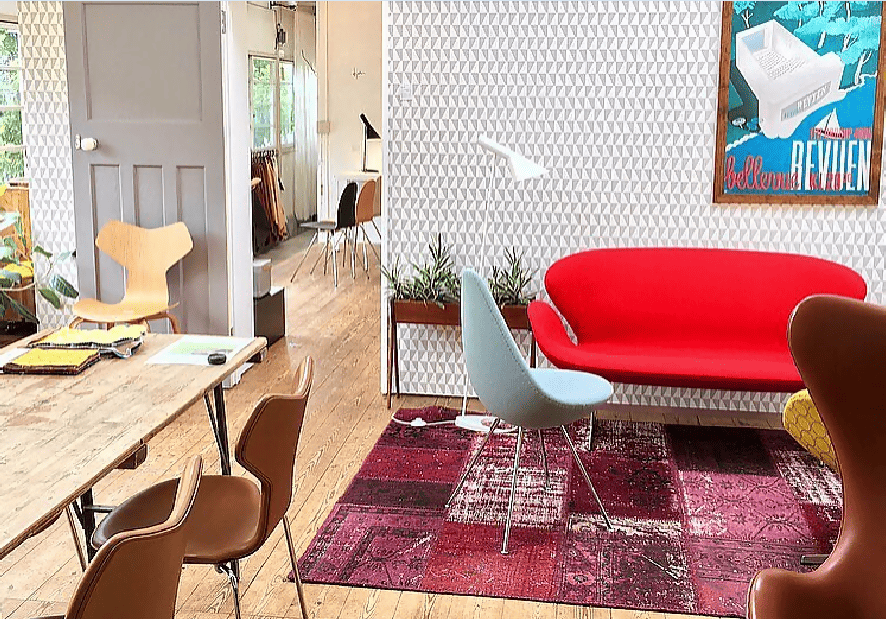 The swan fabric loveseat is a timeless classic, which is why it would make an awesome addition in a contemporary home interior design. You can surround it with similarly popular furniture pieces and top it off with a gorgeous area rug. A chic statement light fixture or an art piece in the backdrop would make the set up feel even more eye-catching and visually dynamic.
Of course, there are a lot more interior design themes that you can match the swan fabric loveseat with, but these major styles are a good way to get your creative juices flowing. At the end of the day, it's all about personalizing – making it your own – and we hope that some of these ideas would help you do that.