Momma and I have been working diligently on getting Zeva ready for first grade. She has been using various online programs to help her with learning all of the basics. However, her learning how to write has to be done offline mostly. That's why I'm glad that we got the chance to review the Kwik Stix 12 pk from The Pencil Grip, Inc.  through the Schoolhouse Review Crew. Zeva  has been having so much creating her "masterpieces". I love not having a mess to clean up!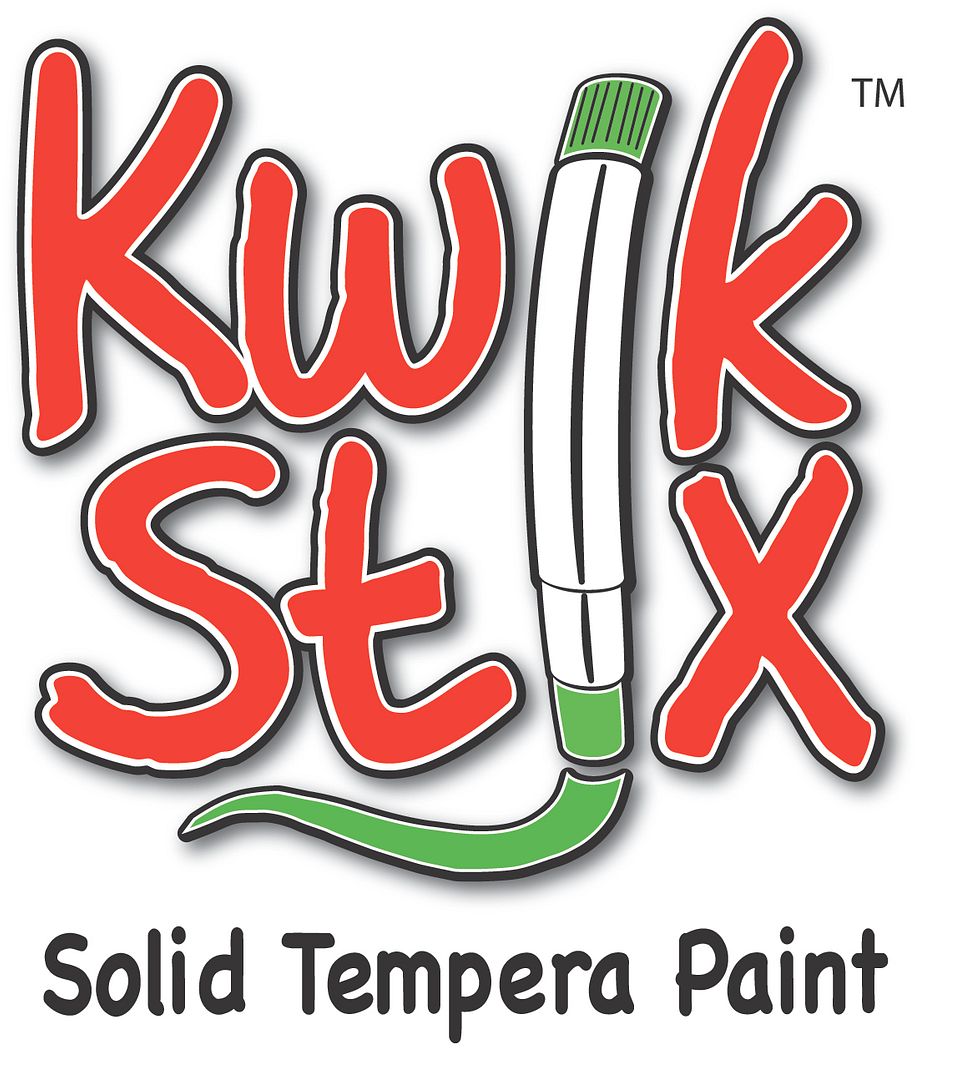 About Kwik Stix Solid Tempera Paint
Kwik Stix Solid Tempera Paint is unlike other paint products for kids. It is a stick of paint that all kids have to do is twist a cap off and just start painting to their heart's content without worry of a mess being made from paint splatters or spilled nasty water cups. Plus, it dries in less than 90 seconds. This product helps with teaches kids how to properly manage their hand movements. It works great on paper, wood, canvas, and even cardboard boxes.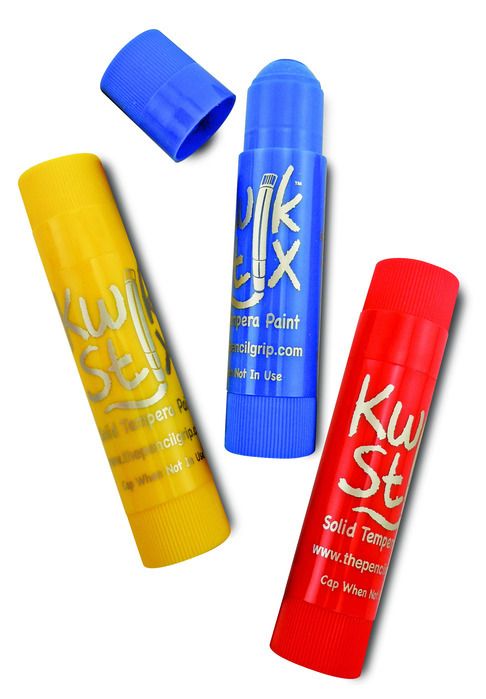 My Review
Momma has always taught our kids everything they needed to be ready for first grade. Unfortunately, her health hasn't allowed her to teach Zeva as much as she was able to teach the boys. So, I've been working diligently to try to teach her the basics too. I've felt a bit at a loss as to the best ways to teach Zeva because it hasn't been an area that I've had to teach the boys.
When I saw we had the chance to review the Kwik Stik I saw an opportunity to help Zeva with learning how to control her hand movements. I also felt I could teach her colors too. Plus, Zeva has always had a passion for art even though she hasn't let her natural talent for it come alive yet. I can still see it is there.
I started printing out documents for her to paint from the online programs we're using. She has thoroughly appreciated being able to use the Kwik Stix pack. As you can see from her painting, the colors show up bright and pretty.
I also got a pencil grip to see how it works too. Zeva will probably be using it in the future.
Since I'm one of those mothers who can't stand huge messes, this product is right up my alley. It allows me to see them paint and be creative without fear of them leaving behind a mess. I also don't have to worry about their creations getting ruined by  each other because the paint dries SUPER QUICK. (It seems to dry faster than 90 seconds.
Learn More About The Pencil Grip, Inc.
Although I have grown to love the Kwik Stix product, I'm equally impressed by the other products that The Pencil Grip, Inc. has to offer too. Be sure and check out their website. Also, connect with them on Facebook, Twitter, and Pinterest . You can also buy their products on Amazon too.
How do you think your kids would benefit from Kwik Stix? 
Don't forget to check out what the fellow Schoolhouse Review Crew has to say about this product by clicking on the image below.