Math is often times one of the toughest subjects to teach and learn in the homeschooling world. Although my boys love and usually thrive in Math, there are still gaps in their learning certain aspects of Math. That's why I'm glad we have been granted the chance to review A+ Interactive Math's new online Math Mini-Courses through the Schoolhouse Review Crew. This is especially true for us since we've taken advantage of when they have given us access to getting a year's worth of Math curriculum for our kids.

About Math Mini-Courses
Math Mini Courses were designed as a way to help parents and teachers to fill in those learning gaps. Learning gaps often happen because a student hasn't fully grasped a particular aspect of Math concept. With the A+ Interactive Math's Math Mini-Courses you can pick out the classes that will best suit the needs of your child. Currently, they have over 20 Math Mini Courses to choose from.
The course choices are:
Counting and Identifying Numbers (1st-3rd) – 15 lessons
Place Value and Number Combinations (1st-3rd) – 15 lessons
Naming, Comparing and Arranging Numbers (1st-3rd) – 17 lessons
Early Elementary Fractions (1st-3rd) – 10 lessons
Early Elementary Addition (1st-3rd) – 17 lessons
Early Elementary Subtraction (1st-3rd) – 15 lessons
Elementary & Middle School Multiplication (2nd-6th) – 13 lessons
Elementary & Middle School Division (2nd-6th) – 15 lessons
Tables, Charts, and Graphs (1st-6th) – 17 lessons
Elementary Geometry (1st-4th) – 19 lessons
Elementary Algebra (1st-4th) – 27 lessons
Advanced Geometry (4th-7th) – 35 lessons
Advanced Fractions (4th-8th) – 26 lessons
Decimal Numbers (3rd-7th) – 20 lessons
Percentages (5th-8th) – 13 lessons
Time (1st-4th) – 20 lessons
Money (1st-5th) – 18 lessons
Number Types and Conversions (3rd-6th) – 35 lessons
Ratio, Proportions, Probability & Statistics (3rd-6th) – 14 lessons
Measurements and Conversions (2nd-6th) – 23 lessons
The courses are available for a year long. The prices range from $9.99 to $19.99. With each course purchase, your student gains multimedia lessons fill with engaging fun videos.
They also are given the access to text to read if you have a child who learns better by reading things versus listening to video recordings. You can assign them worksheets to do online or print them out for them. The work is automatically graded and tracked. Should students not pass something they are given a solution guides that break the processes down step-by-step.
Our Review
Jimmy and Delbert both got to take different classes. I had Jimmy take the Elementary and Middle School Division course.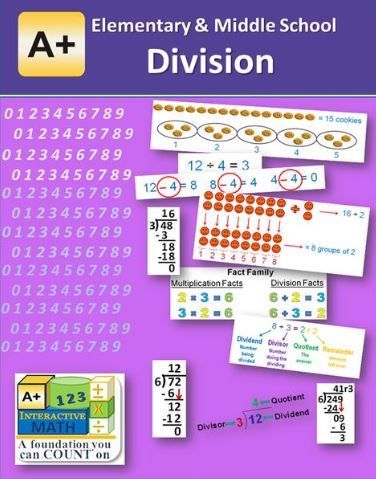 Delbert took the
Measurements and Conversions course
.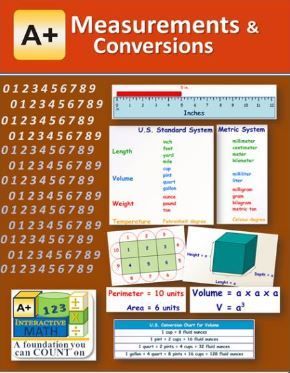 They both enjoyed the layouts of these classes. They were fond of the videos in the class because they weren't dull and boring or drawn out. As a result, they were able to grasp the concepts with ease.
Jimmy liked the fact that he was able to see right away how he was doing. Plus, he had several options to help figure it out more if he showed he was still struggling with the concepts.
They both liked that everything was primarily ONLINE. For them, that is a huge deal. As a result, it didn't really feel like they were "working" too hard to learn this material. Their favorite aspect is the videos.
As a homeschool parent, I like the fact that everything is automatically graded for me. Plus, I have my own login information so I can see both of their reports on one screen. It helps make life easier. I do like seeing my kids comprehending the material because it's taught in a fashion that they can enjoy.
Learn More
You can learn more about these Math Mini Courses by visiting A+ Interactive Math's website. You can also connect with them on Facebook, Twitter, and Pinterest.
Do you think your kids would enjoy this program?
Don't forget to check out what the other Schoolhouse Review Crew had to say about these courses by clicking on the image below.