Donating furniture, especially adult beds, may seem like a hassle. As someone who's had extra furniture crowding my space before, I know it can be overwhelming – but did you know that Goodwill operates over 3,300 stores in North America alone? Imagine how many lives your old bed could impact if donated! This guide will simplify the process of donating your bed to charitable organizations and make it more manageable.
Ready to make a difference? Let's get started!
Key Takeaways
Donating adult beds and furniture to charitable organizations helps reduce landfill waste and supports community members in need.
When preparing your furniture for donation, clean it thoroughly, repair any damages, disassemble it if necessary, remove personal belongings, and include all parts and accessories.
Your donation can have a significant impact by supporting job training programs, housing services for the homeless, and helping individuals rebuild their lives. Plus, it may be tax-deductible!
Table of Contents
Understanding Furniture Donation
Donating furniture is important because it helps reduce waste in landfills and supports charitable organizations that help the community.
The Significance of Donating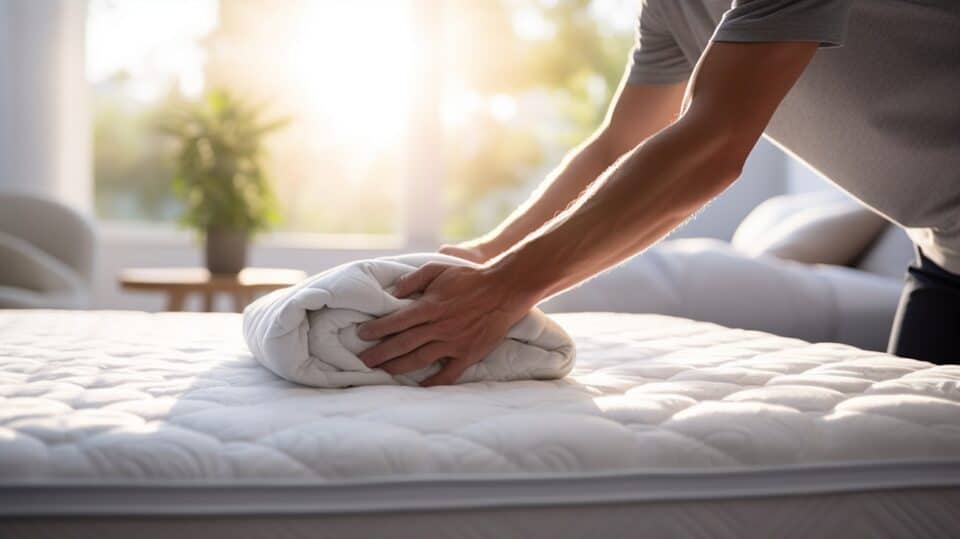 As a mom, you understand the power of giving. Donating our gently used furniture like beds can make a significant difference in people's lives. In our country, many families struggle to afford basic household items that others often take for granted.
By donating your used or no longer needed adult bed, you are doing more than decluttering your home; you're also extending a helping hand to community members who need it the most.
Just imagine how heartwarming it is knowing that someone else gets to sleep comfortably because of something you gave away from the heart! Plus, donations may be tax-deductible, too – but let's focus on improving lives first!
Items Suitable for Donation
As moms, we all have furniture or household items that we no longer need, and donating them can be a great way to give back to the community. Here are some items typically accepted by most charitable organizations:
Sofas and loveseats
Kitchen tables and chairs
Dressers and nightstands
Coffee tables and end tables
Desks and office chairs
Bookcases and shelving units
Lamps, mirrors, and wall decor.
Condition of Donated Items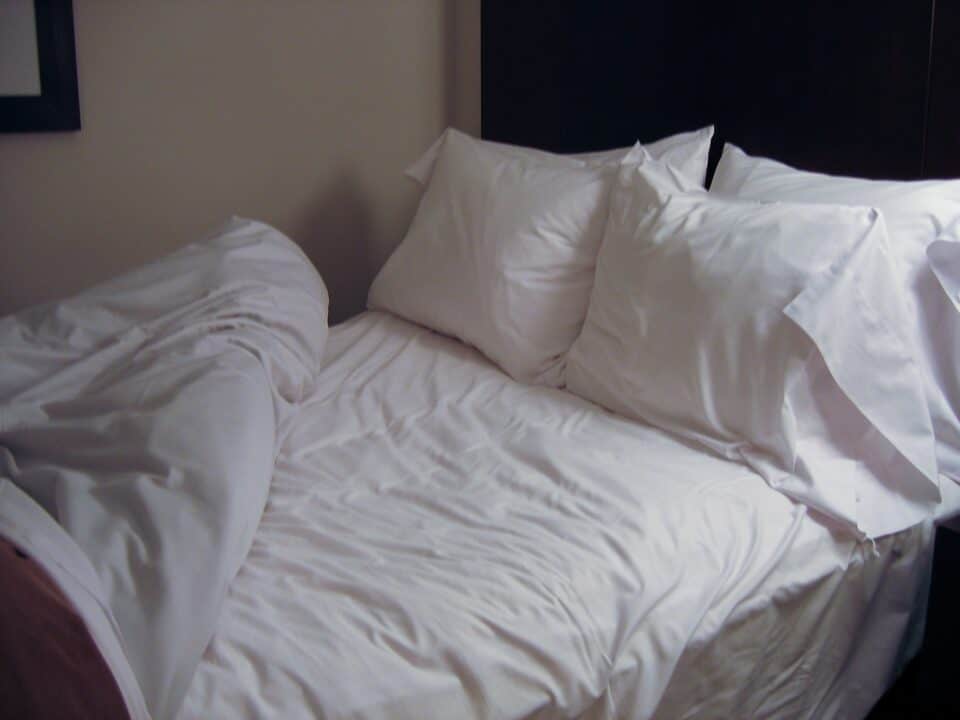 It's essential to know that the condition of donated items matters. Charities appreciate furniture in good shape – new or gently-used and free from significant damage like stains, rips, or tears.
This ensures the organizations can really put your generosity to work. Think about it this way: if you wouldn't pass it on to a friend because of its state, it probably shouldn't be donated either.
Plus, keeping this check ensures you've got credible donation receipts for tax deductions later (yes, they're tax-deductible!). Remember, though, some items are not always accepted as donations — these include bed frames and mattresses due to health regulations along with recalled or potentially polluting items.
Charitable Organizations Accepting Bed Donations
There are several charitable organizations that accept bed donations, such as The Salvation Army, Goodwill, AMVETS National Service Foundation, Habitat for Humanity, and Furniture Bank Network.
The Salvation Army
I absolutely love The Salvation Army! They are an incredible charitable organization that accepts bed donations and much more. With over 7,000 locations in the U.S., they have been making a positive impact since their founding in 1865.
What I find amazing is that they not only operate charity shops but also provide homeless shelters, disaster relief services, and rehabilitation programs.
When it comes to donations, The Salvation Army accepts a wide range of items, including financial donations, appliances, automobiles, clothing, furniture, and household goods. This means you can make an even bigger difference by donating other items along with your bed.
Plus, donating to The Salvation Army has its perks – these donations may be tax-deductible! Remember to keep all receipts and records from the charity for tax purposes.
Additionally, what sets The Salvation Army apart is its commitment to providing support for adults through various services. They offer adult rehabilitation programs to help individuals overcome challenges such as addiction or homelessness.
Their veterans' affairs services cater specifically to those who have served our country in the armed forces. And let's not forget about their important prison ministries and elderly services.
For moms like us who prioritize the well-being of children and families in need, it's wonderful to know that The Salvation Army also offers hunger relief initiatives and housing assistance programs for those experiencing homelessness.
During Christmas time, they provide special assistance so families can celebrate joyously together.
Goodwill
As a mom, you want to make a positive impact on the world and teach your kids about the importance of giving back. One way to do this is by donating furniture to charitable organizations like Goodwill.
Goodwill has been around for over 118 years and has more than 3,300 stores in North America, so they definitely know what they're doing when it comes to helping those in need.
When you donate your furniture to Goodwill, you're supporting their mission of providing job training programs and employment placement services for individuals who may face barriers to finding work.
Your donation can help fund these invaluable resources that give people a chance at building a better future.
It's important to note that Goodwill accepts items in good condition that are new or gently used. So before donating, ensure your furniture is free from major damage, stains, rips, or tears.
And remember, while there are certain items not accepted as donations (like bed frames and mattresses), many other household goods are welcome.
AMVETS National Service Foundation
AMVETS National Service Foundation is a fantastic charitable organization that provides much-needed support to veterans and their families. They offer comprehensive services such as job skills programs, employment opportunities, and even assistance with housing.
By donating your adult beds to AMVETS National Service Foundation, you can help provide furniture and support to those who have served our country. And the best part? Your donation is tax-deductible! So not only are you making a positive impact on someone's life, but you may also receive some financial benefits in return.
It's a win-win situation!
Habitat for Humanity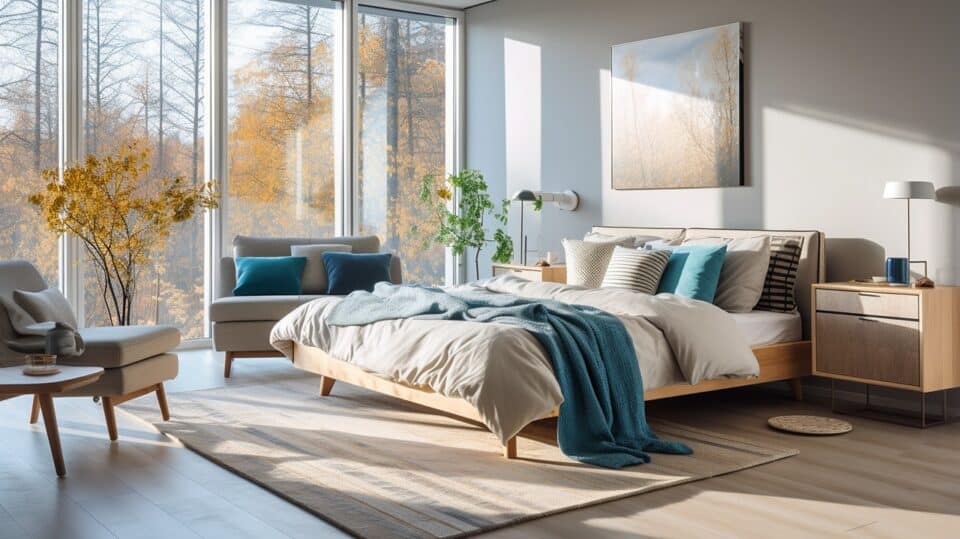 I absolutely love what Habitat for Humanity does. They're a nonprofit organization founded in 1976, and their mission is to help families build safe and affordable homes. I think it's incredible how they work to improve neighborhoods by providing housing opportunities for those in need.
One of the great things about Habitat for Humanity is that they also operate Habitat ReStores, where they sell reusable building materials, furniture, and appliances. This means that when you donate your furniture to them, not only are you helping individuals and families in need, but you're also supporting their efforts to fund homeownership for hundreds of people in your community.
It's truly a win-win situation!
Furniture Bank Network
As a mom, you may be wondering where to donate your used furniture to make a positive impact. One great option is the Furniture Bank Network, a charitable organization helping individuals and families in need since 1998.
They specifically focus on accepting furniture donations and redistributing them to those who could really use them. Not only does this help provide essential items for those less fortunate, but it also supports their job skills program called Leg Up, which offers work opportunities for youth and individuals facing barriers to employment.
By donating your furniture to the Furniture Bank Network, you can make a real difference in someone's life while decluttering your own space. Plus, if you itemize your taxes, these donations are often tax-deductible!
How to Prepare Your Furniture for Donation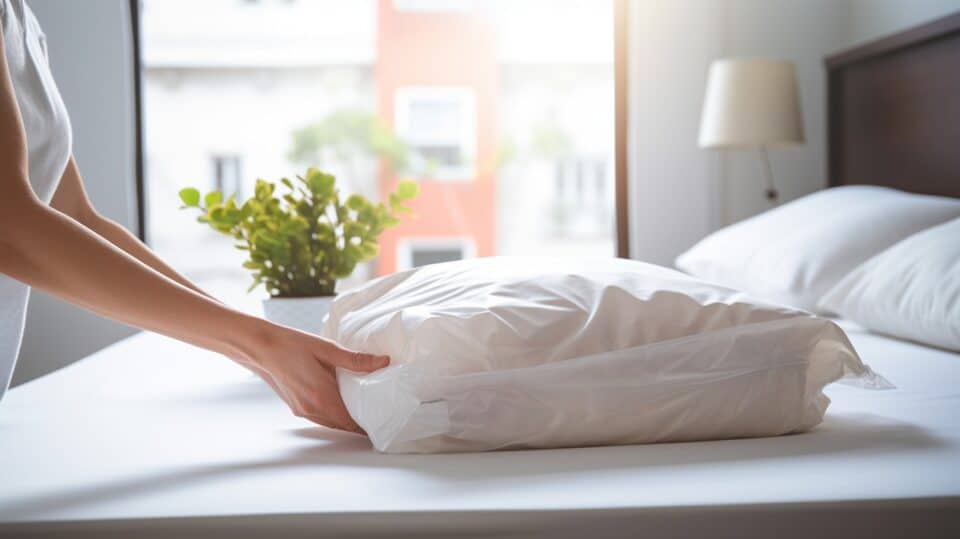 When preparing your furniture for donation, it's important to ensure it is in good condition and ready for someone else to use. Here are some steps to follow:
Clean the furniture thoroughly, removing any dirt, dust, or stains. Make sure it looks presentable and inviting.
Repair any minor damages, such as loose screws or wobbly legs. Ensure that the furniture is sturdy and safe to use.
If applicable, disassemble larger pieces of furniture, such as bed frames or sectionals. This can make it easier to transport and store.
Remove any personal belongings or items from the furniture before donating it. Check drawers, cushions, and storage compartments to ensure they are empty.
If donating upholstered furniture, check for any tears or rips in the fabric. If possible, patch them up or cover them with a throw blanket.
Make sure all parts and accessories are included with the furniture (e.g., screws, bolts, cushions). Keep them together in a baggie or box for easy transport.
Take measurements of larger furniture items so that potential recipients can determine if they will fit in their space.
Consider packaging smaller items like lamps or decor securely to prevent breakage during transportation.
The Impact of Your Donation
Your donation not only helps eliminate waste in landfills, but it also makes a significant impact on your community and can even provide tax benefits. Find out how your generosity can go a long way in improving the lives of those in need.
Eliminating Waste in Landfills
Donating your adult bed to a charitable organization not only helps those in need but also has a positive impact on the environment. By giving your bed a new home instead of throwing it away, you are helping to reduce waste in landfills.
Did you know that in the United States alone, over 9 million tons of furniture end up in landfills every year? That's a staggering amount! By choosing to donate instead, you are ensuring that your bed gets a second life and doesn't contribute to this growing problem.
So next time you're considering getting rid of your adult bed, think about the positive difference you can make by donating it instead.
Helping the Community
As a mom, one of the most rewarding aspects of donating your adult bed to a charitable organization is the impact it has on your community. Your generous donation can help provide shelter and comfort to individuals and families in need, especially those transitioning from homelessness or escaping abusive situations.
By giving your bed away, you are directly contributing to initiatives that rebuild communities, combat poverty, and assist displaced families and refugees.
Did you know that organizations like The Salvation Army, Habitat for Humanity, and Furniture Bank not only distribute donated beds but also offer job training programs? These programs allow individuals facing barriers to employment to gain valuable skills and find stable jobs.
By supporting these charities with your donation, you're helping empower adults in need by providing them with opportunities for self-sufficiency.
Another way that donating furniture helps the community is through the revenue generated by thrift stores run by charitable organizations such as Goodwill. The funds from selling donated items go toward various initiatives like hunger relief efforts and housing services for low-income families.
So not only does donating your adult bed make a positive impact on an individual's life, but it also contributes to larger community-based services aimed at addressing pressing social issues.
Tax Benefits
Donating your adult bed to a charitable organization not only helps those in need but also comes with some great tax benefits. When you donate furniture, like your bed, to a qualified 501(c)(3) charity, it can be considered a tax-deductible contribution.
This means that you may be able to deduct the value of your donation from your taxable income when filing your taxes. Make sure to get a receipt or record from the charity for itemizing tax deductions and estimate the value of each donation on the receipt.
Businesses can also take advantage of this benefit by donating surplus inventory. So not only are you making a difference in someone's life through your donation, but you might also reap some financial rewards come tax season!
Frequently Asked Questions on Making Large Furniture Donations
Can I donate used adult beds to charitable organizations?
Yes, most charitable organizations accept donations of used adult beds as long as they are in good condition and meet certain safety requirements. It's recommended to contact the specific organization beforehand to verify their acceptance policy.
How do I prepare my adult bed for donation?
Before donating your adult bed, ensure it is clean and free from any stains or damage. Remove personal items such as linens or pillows, and ensure the mattress is in good shape with no major sagging or tears.
Where can I donate my adult bed?
You can donate your adult bed to various charitable organizations, including local shelters, homeless assistance programs, furniture banks, and nonprofit thrift stores. Research organizations in your area that accept furniture donations and reach out to them for further information.
Is there a tax deduction for donating an adult bed?
In many cases, donating an adult bed to a qualifying charitable organization may allow you to claim a tax deduction based on its fair market value. It's important to consult with a tax professional or refer to the IRS guidelines for specific information regarding deductions and required documentation.
Conclusion
In conclusion, donating adult beds and furniture to charitable organizations is a meaningful way to make a positive impact on your community. By partnering with organizations like Goodwill, The Salvation Army, Habitat for Humanity, and Furniture Bank Network, you can ensure that your donations support job training programs, housing services for the homeless, and help individuals in need rebuild their lives.
Remember to properly prepare your items for donation and take advantage of the tax benefits that come with making charitable contributions. Together, we can create a better world one bed at a time.