Are you a McDonald's fan who loves munching on those crispy fries and juicy burgers but wish there were ways to enjoy them without breaking your budget? I completely understand! As an ardent enthusiast of the Golden Arches, I've been in your shoes and have tirelessly researched various tips, tricks, promotions, apps, and even birthday offers that could lead us to free or deeply discounted meals.
In this article, we'll delve into six proven hacks meant to help you score everything from a simple McChicken sandwich to indulgent Signature Crafted Sandwiches – all at no cost. Ready for an affordable joyride into the world of Big Macs?
Key Takeaways
The McDonald's app gives you free food. Every time you buy, points are added.
Get your birthday dessert for free at McDonald's. Just sign up on the app and claim it!
You can turn receipt surveys into tasty meals. Finish a survey and get a code for free food!
Websites like Raise or Groupon sell cheaper gift cards for McDonald's. Use them to pay less!
Table of Contents
Download the McDonald's App for Rewards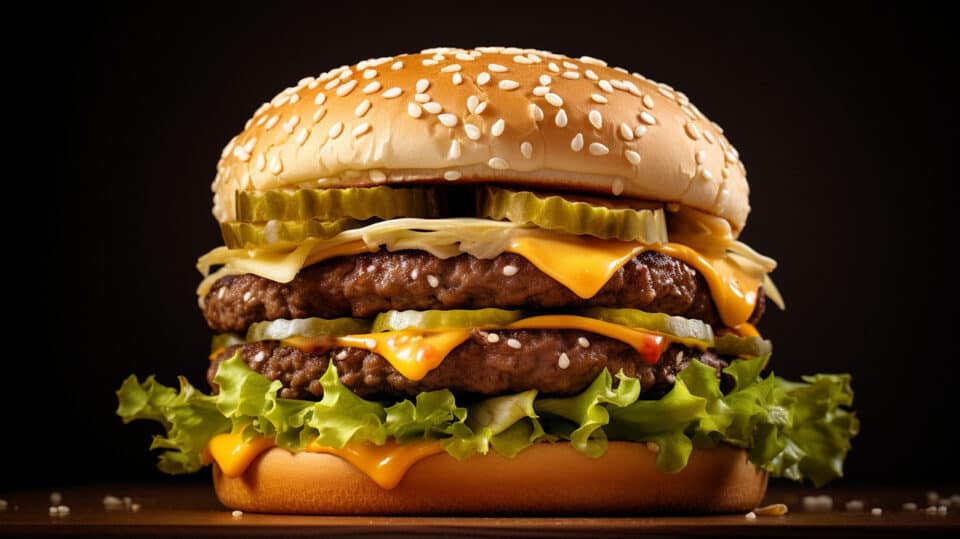 The McDonald's mobile app is your passport to a world of deliciousness and tons of freebies! It takes just a few taps on your phone, and voila – you're in the loop for money-saving deals, irresistible offers, and, yes, plenty of FREE food.
This handy app lets you earn reward points with every purchase you make. Collect these precious gems over time to redeem for complimentary menu favorites such as an Egg McMuffin or perhaps the iconic Big Mac. The options are endless.
You see..scoring free meals at McDonald's has never been easier than it is now with this magical app!
Earn Points with Purchases
Every time you buy at McDonald's, you gain points! I get 1,500 points for spending just $15. The best part is you can use the app to track your points so they never go out of sight.
More food means more points and more free items from McDonald's. It's just that fantastic! So grab a Big Mac or a Cheeseburger now to start earning those sweet rewards.
Redeem Points for Free Food
I get free food with the points I earn at McDonald's. It uses a tier system. Each level gets you closer to bigger meals. You start at 1,500 points for a Cheeseburger or Vanilla Cone.
Save them up until you reach 6,000 and snatch a Big Mac or Quarter Pounder with Cheese! Don't waste time; get your mobile app now.
My McDonald's app makes point earning easy and fun. They even give me instant rewards when I first download it – like Free Large Fries! Then, each time I use it to buy food, my points grow tighter in their little digital wallet from the MyMcDonald's Rewards program, waiting to be spent on treats such as McChicken or even a Happy Meal for my kids!
The MyMcDonald's Rewards Program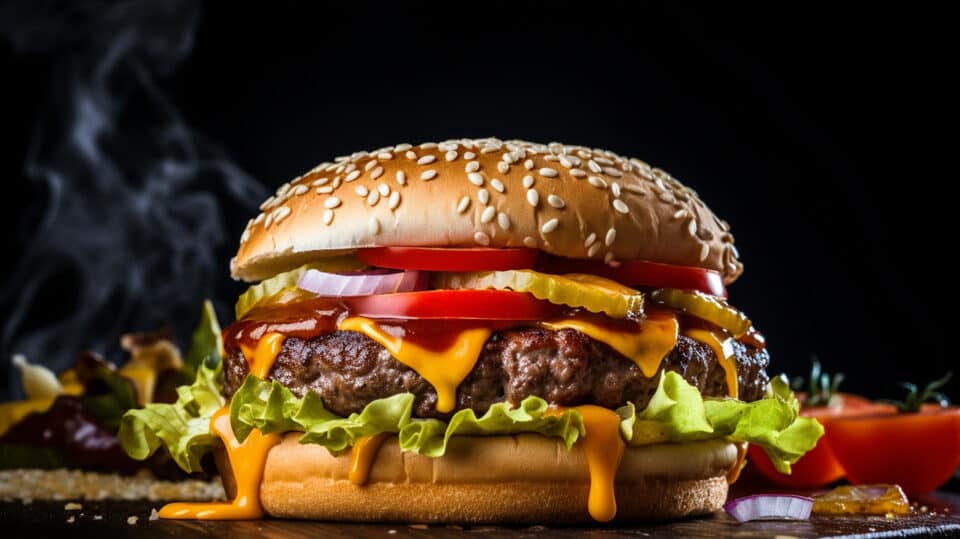 Eager for a free Egg McMuffin or Large Fries? Let's delve into the MyMcDonald's Rewards Program. Signing up is a breeze; just download their Mobile App and create an account! Now, earn reward points with every dollar you spend on food and drinks.
The more you munch at McDonald's, the higher your points tally grows! In no time, redeem these spiraling points for favorites like Hash Browns or the Vanilla Cone. And guess what? As you progress through the different levels – from Green to Gold – expect even more tantalizing deals and freebies.
Happy feasting with MyMcDonald's Rewards Program!
How to Earn And Redeem Points
Earning points at McDonald's is easy and gives you free food. Here are the steps:
First, join the MyMcDonald's Rewards program.
Next, use the McDonald's mobile app to place orders.
Each dollar spent gives you 100 points.
Spend $15, and you get an extra 1,500 points.
The exciting part is redeeming these points for free food!
Order often to earn more points quickly.
Free items can be anything from a vanilla cone to a cheeseburger.
There are four different tiers in the rewards program.
Utilize McDonald's Surveys and Promotions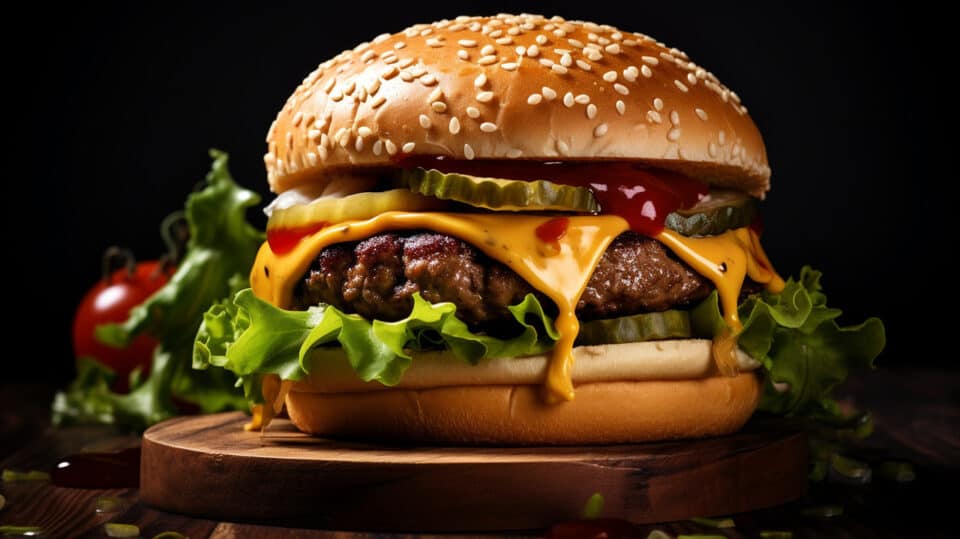 Keep a keen eye out for various McDonald's surveys and promotions that often pop up. Regularly check your receipt, as it might include an invite to complete a customer satisfaction survey, earning you free food as a reward.
Participate in promotional events or games like the famous 'McDonald's Monopoly' – not only do they add fun to your dining experience, but can also score you free or heavily discounted meals!
Completing Receipt Surveys
Did you know that your McDonald's receipt can turn into free food? Here is how to complete the receipt surveys:
First, look at your receipt and find the 26-digit survey code.
Next, go to the McDonald's Customer Satisfaction survey website.
Put in your 26-digit code online.
Then, answer all of their questions.
Once you finish, you get a new code from the website.
Write this code on your old receipt.
Bring this receipt back to any McDonald's.
Show them the code for free fries or a buy one get one quarter pounder with cheese.
Participating in Promotional Events
I always transform my visits to McDonald's into fun games. Here are some of the ways I crack the deal every time:
The McDonald's Monopoly game gives me chances for free food.
Every now and then, McDonald's throws in a new promotion like "Throwback Thursdays" or "Free Fry Day."
I keep a check on the McDonald's deals page on their website for all the latest offers.
For quick bites, I use the buy-one-get-one-free items on their menu.
Seniors, teachers, and military members even score discounts at times.
Certain days offer special treats like "Teacher's Appreciation Week" and "Veteran's Day".
McDelivery offers are an excellent way to get discounted prices.
The Mariah Menu during Christmas is my way of enjoying festive delicacies free of cost.
Benefit from McDonald's Birthday and Loyalty Programs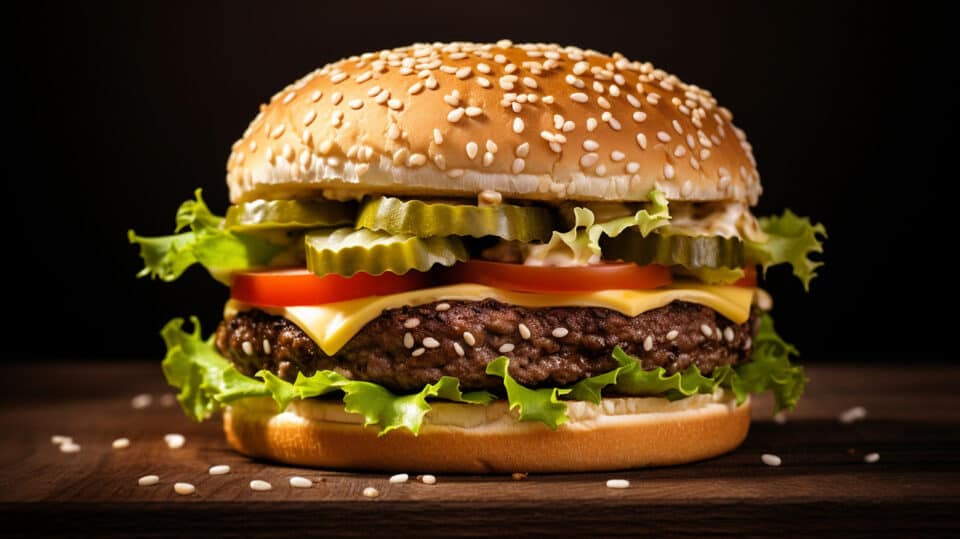 Who said there's no such thing as a free dessert? When your special day rolls around, McDonald's showers you with love in the form of a scrumptious birthday dessert! But the fun doesn't stop there.
McDonald's McCafe Loyalty Program delivers the most generous rewards, too. Drink up your favorite coffees and collect reward points on the McDonald's App for a chance to grab that free coffee made from Arabica Medium Roast beans – it is truly an offer hard to resist! Wouldn't you agree?
Free Birthday Dessert
You can get a free dessert on your birthday with McDonald's. All you have to do is use the mobile app by signing up and making sure they know when your special day is. Then, on your birthday, you'll find a free apple pie or ice cream offer just for you in the app!
Use that offer to treat yourself! It doesn't matter how old you are; this sweet gift makes everyone jump for joy. So go off and enjoy your free dessert from McDonald's on your birthday.
McCafe Loyalty Program
If you love coffee, listen up! The McCafe Loyalty Program is a gift for people who drink it often. Every time you buy five coffees under this program, the sixth one is free. Yup, it's totally free! So swing by McDonald's and order your hot or iced brew.
Arabica Medium Roast bean gives it an unbeatable flavor. Enjoy an energizing morning with your guilt-free cup of joy!
Additional Hacks for Free or Discounted Food
There's more to scoring free or discounted McDonald's food than just coupons and discounts! Gift cards can be another unexpected source of savings. Websites like Raise or Groupon often offer drastically reduced gift cards for McDonald's, giving you the opportunity to save money on your meal.
Don't overlook special discounts either: seniors, teachers, military personnel – even students can get a discount at some locations. Look out for events such as Teacher's Appreciation Week and Veteran's Day, where certain groups are celebrated with deals on McDonald's food!
Using Gift Cards
I love buying McDonald's gift cards at lower prices. I go to websites like Groupon and Raise to find these deals. This way, my money gets me more tasty food! One trick I use is asking for less or no ice in my drink, as more soda goes into the cup that way.
I also order large packs of Chicken McNuggets because they offer good value. If you work at McDonald's, it gets better! You can enjoy a 30% discount on all your meals with these gift cards, too.
Taking Advantage of Special Discounts
I love special discounts! These are other smart ways to save money at McDonald's:
Use gift cards: Websites like Groupon and Raise sell gift cards for less. Buy a McDonald's gift card there and use it the next time you eat out.
Try senior, teacher, and military deals: If you are over 55, a teacher, or in the military, McDonald's has deals just for you. Just ask!
Check out Employee discounts: Do you work at McDonald's? Enjoy your employee perks. Fast food is even better when it is cheaper.
Find student cuts: Yes, students may have their own sales, too! Just show your ID and get a discount.
Take part in special days: Keep an eye on events like Veteran's Day or Teacher's Appreciation Week. McDonald's often has good bargains during these times.
Get the feed on pop deals: Sign up for the McDonald's newsletter. They will send you news of new foods and price-cut events.
Play games like Monopoly: Sometimes you can win free food playing McDonald's games! It is fun and delicious.
Frequently Asked Questions on How To Get Your Free McFavorites
How can I get free food at McDonald's?
To get free food at McDonald's, make a mobile order or to-go order with deals from the McDonald's deals page, such as Buy 1 Get 1 Free sandwich offer.
Are there any special discounts available at McDonald's?
Yes, there are exclusive discounts for seniors, teachers, military personnel, and employees. You need to provide valid proof to avail of these offers.
Can I score a free Happy Meal or Combo Meal at McDonald's?
What is Camp Mcdonald's, and how does it help me save money on my orders?
Camp Mcdonald's happens once every year, where you can enjoy new menu items along with some great value meals like Signature Crafter Sandwiches and Sausage Burrito.
What type of discount do I receive if I sign up for their newsletter?
By signing up for the McDonald's newsletter, you will not only be updated about exclusive discounts but also about certain limited-time offers on items such as McNuggets, Large Frappé, and Filet-O-Fish.
How can receipt surveys aid in getting discounted or free Food?
At times, after dining in or takeaway, receipts contain details for participating in online customer surveys, rewarding respondents often with rechargeable codes redeemable on their next visit.
Conclusion
Get more out of your visits to McDonald's by using these six hacks now. Fill out surveys, use gift cards, or enjoy free birthday treats! Enjoy your free food happily at McDonald's on your next visit.