Yo, hey! Parents, I know you all have hectic schedules and it can be hard to take time for date nights. But I'm here to tell you that you can keep the spark alive! Roleplaying is one great way to do this. It's easy and fun.
Here are some naughty yet enjoyable roleplay ideas I've used with my partner – we had a blast! So, let the romance commence!
Definition of Roleplay
Roleplaying is an activity or game in which people take on the roles of fictional characters and act them out. Props, costumes and a group of participants are used to create an authentic setting. It can be educational, a problem solver, or even just for fun.
It also provides a platform for exploring ideas and emotions in a safer, more creative way than autobiography or traditional therapy. Couples' therapy uses roleplay to give couples a chance to practice communication skills and become emotionally closer without worrying about judgement. Date night roleplay can be used to explore intimacy, talk about fantasies, and make conversations more fun in the bedroom!
Benefits of Roleplay
Roleplay is a great way to spice up a relationship. It's like planning a private play together. With roleplay, couples can explore thrilling and exotic scenarios. It's a creative way to express emotions.
Whether you're experienced or just trying it out, roleplay can be an adventure. It can ignite imagination, free up communication and even help with real-life situations. It gives couples the chance to step out of their comfort zone in a safe environment. Rekindle old flames, bring some spark and maintain respect and trust. Roleplay can break monotony and bring excitement into the bedroom. Plus, it can help with understanding and communication between partners.
Get Started
Date night a bore? Time to roleplay! It'll be fun and bring you and your partner closer. Here's some ideas that'll add excitement and variety! From romantic tales to sultry scenes, there's something for everyone. Let's get started!
Setting the Scene
Setting the scene for a romantic roleplay can be a great way to create the perfect atmosphere. Figure out a location you both feel comfortable in; bedroom, or something more adventurous like out at dinner? Then think about how it looks. What type of furniture? What color are the walls? Music? Candles? Create an environment that speaks love.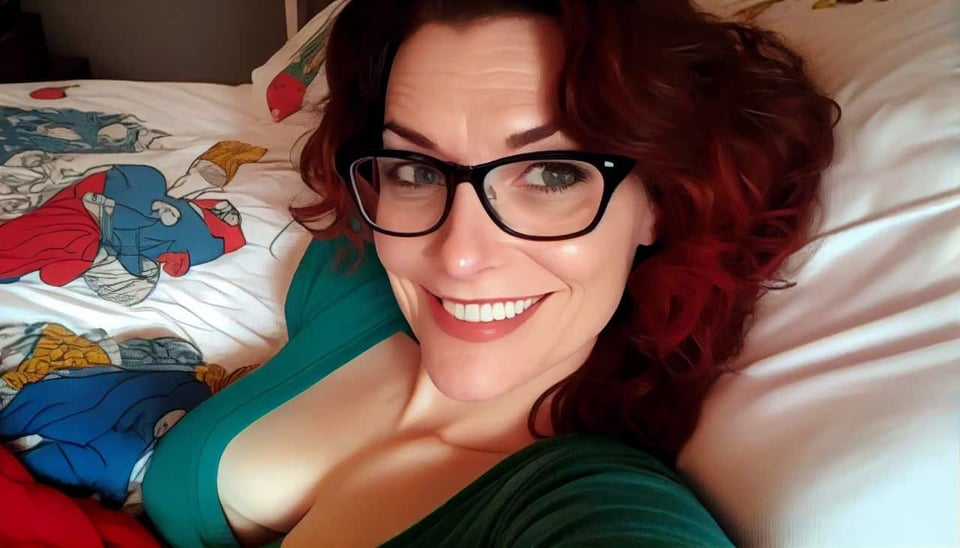 Cuddling under freshly laundered sheets, writing sexy notes around each other's bodies – anything that helps express your desires and fantasies. Think outside the box – rose petals on the bed, switching out candles according to mood – this can open up a whole new level of exploration!
Creating a Roleplay Plot
Creating a roleplay plot can be daunting, but it can be easy and fun! Choose a scenario that intrigues both of you. This could be re-enacting a movie scene, dressing up, taking on characters from books or using props. Brainstorm together until you find something that brings out each other's fantasies and playful sides.
Then set the scene and decide what happens between your characters. Take turns coming up with lines or speaking in 'accented' voices. Roleplaying can be intimate, so enjoy it.
If you're stuck for ideas, helpful tips should get your creative juices flowing. Don't forget, sometimes flubbed lines are funnier than perfect ones!
Choosing the Right Outfit
When it comes to date night roleplay ideas, the outfit is key! It adds fantasy and excitement. If you're planning a character, like teacher and student or master and servant, choose the right outfit. It'll help you get into the mood.
For casual roleplays, try jeans and a t-shirt or pajamas. For something daring, lingerie or stockings will do! You can even go all out with full costumes, if you have them. Whatever you wear, let your imagination take over – that's what roleplay is all about!
Roleplay Ideas for Parents
As a parent, it's difficult to locate the time and energy for arranging a romantic night with your better half. How about livening it up by adding some roleplay? There's heaps of options out there; whether you prefer fun, sensuous, or imaginative roleplay ideas.
Let's explore some of the finest roleplay ideas for parents.
The Sexy Chef
If you and your sweetheart are creative in the kitchen, try some roleplay! Nothing beats cooking a yummy meal and spicing up your relationship. Pick out your favorite ingredients, and put on the sexy chef apron for her and tight jeans for him. Don't forget about all the sizzling kisses in between courses!
Chop veggies together. Add some salt-and-pepper playtime. These ideas will make the evening hot every time!
The Boss and Employee
Ready to have some fun? Unleash your inner boss and make your partner your sexy employee. Come up with a fake business and a backstory. It can be as kinky or tame as you'd like!
Requirements: Dress the part, prepare paperwork, take (non-sexual) orders. Decide who assumes what roles. Are you an analyst or a naughty secretary?
Props: Handcuffs, videos about professions, anything that fits. But, know when to go too far! Keep it safe and enjoyable for both of you.
Explore roles, personalities, fantasies, and try new things. Ultimately, it will bring you closer together.
The Student and Teacher
Bring out your naughty side with a student-teacher roleplay! It's a nod to classic fantasies, and a great way to spark ideas. Think: a bedroom class on positions and techniques!
Plus, roleplay isn't just about talking – use props like whips or handcuffs! You can take turns as teacher and student and get creative. Set up a social dynamic between both roles, and maybe we all need our own School of Love now and then?
The Flight Attendant and Passenger
No need for a holiday! Try roleplaying one instead. Imagine you and your partner are in a plane, with one of you as the flight attendant. Serve drinks, snacks, and even naughty requests! Create some fantasy turbulence and make things more exciting.
Keep it lighthearted or get serious – the choice is yours. Don't forget to buckle up before takeoff! Fly away on a fantasy flight today.
The Doctor and Patient
Roleplaying in the bedroom? Who doesn't crave trying on a new identity or acting out a fantasy? The Doctor and Patient is one of the most common roleplay ideas and it can be an electrifying night.
To start, your partner is the doctor who requires some intimate tests on the patient (you). Your partner wears the "office attire" – a white lab coat and stethoscope – and you wear something like a lingerie robe. Begin with your partner properly inspecting you from head to toe and then move on to caressing and evaluating other body parts that may need more… attention.
This roleplay idea has many possibilities to explore! It's up to you how naughty or nice the night will be. You decide if it will be an investigative examination or real-life pleasure. Best of all, no matter what experience you two create, The Doctor and Patient will keep it hot and let you move away from your usual roles as parents and enjoy something new!
Tips and Tricks
As a parent, date nights can be hard to come by. But don't worry! There are many ways to keep romance alive. From plot ideas to sexy roleplay, I'm here with tips to help. Read on to find the best roleplay ideas for extra special date nights.
Spice things up!
Talk it Out
Communication is essential when it comes to planning roleplay for the evening with your partner. Talk freely and honestly about what you and your partner think would be fun and arousing! What power dynamics do you want to explore? What themes appeal to both of you? How will this roleplay create a new level of emotional closeness between you?
Discuss what roles you both want to take. Make sure the ideas are comfortable for both of you. Negotiate fantasies that both partners are interested in, as well as tasks or roles they may assume during the date night. It's important to share any limits or boundaries before the story begins, so no one's feelings are hurt. These conversations will heighten anticipation, set the mood for the session, and make sure everyone has a good time!
Set Boundaries
Boundaries? Key! When it comes to roleplay and bedroom fun. Boundaries keep both of you safe. And make sure you're both comfy with the kind of roleplay you'll do. Without boundaries, things could go too far. So make sure to set some clear rules before your date night roleplay.
For example, figure out which topics are off-limits. And discuss how long the date should last before starting. You may also negotiate a safe word or phrase to use if either of you feel awkward during the roleplaying scenarios. Once you know where each other's comfort levels lie, getting into each mind-blowing situation will be a breeze!
Have Fun
As parents, it can be difficult to set aside time and energy for a night of just the two of you. But investing in your relationship is key to keep the connection and romance alive! Have some fun by coming up with roleplay ideas to spice things up.
Roleplaying is an exciting way to add variation to the bedroom. You can plan scenarios, character roles, props and costumes before exploring all the possibilities. From naughty nurses to handsome strangers, roleplay is an entertaining and erotic way to freshen up date nights. Here are some fun adult roleplay ideas:
Co-worker Crush – One partner is a co-worker who has been flirting with the other. After work they come together outside of the office to let emotions take over…
Sassy Librarians – One partner is a rebellious librarian who breaks the rules…
Airline Passenger/ Flight Attendant – One partner is an airline passenger, the other a sexy flight attendant… Sneak around an airport lounge!
Detective/ Criminals–One partner is detective, the other criminal…explore power dynamics in a new context!
Chef/ Diner–One partner does all the cooking for their diner…flirty glances become more intimate as dessert arrives.. The kitchen (or dining room) will get steamier!
Sensual Massage Giver – One partner gets massaged by a sensual giver…naughty oils going places never imagined!
Conclusion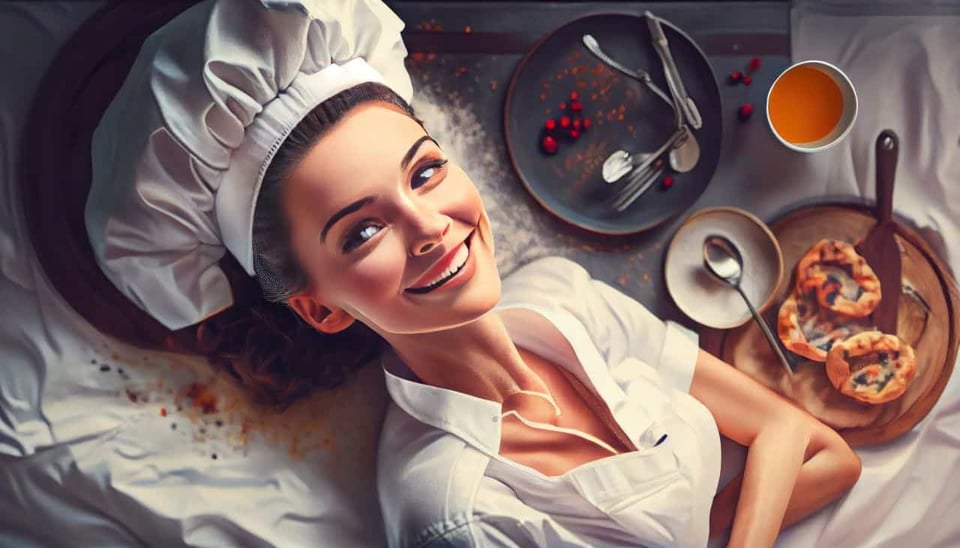 And there you have it! Roleplay – an awesome way to add some extra fun to your life. Try these ideas! Let us know how it goes.
Find interesting and unique roleplay ideas. Keep the spark alive.
Have fun and happy roleplaying!
Summary
Roleplay is a great way to keep romance alive in long-term relationships! Get creative and plan out breath-taking adventures and make-believe scenarios. You can create scenes for two with all kinds of settings, costumes and roles. Or, you can choose an existing scenario from an epic movie or a steamy novel.
When it comes to the bedroom? Anything that comes from the heart works best! Enjoy yourselves in the moment, supported by your love and trust.
Final Words
Parenting is busy work! Don't forget to make time for yourself and your partner. Roleplay is a great way to switch up your bedroom life, relax, and have fun. So, give it a try!
Escape the hustle and rekindle the romance. Maybe dress up and put on a show! Whatever it is, I wish you all the best!