Not long ago the possession of marijuana was labeled a crime. But now in the 21st century not only are people adding it to their daily health and wellness routine and applying it topically to their skin, but they are also cooking with it. It should be no surprise that people are adding this an option to their day time or night time lunches and dinners, as we have been using different types of herbs in our food for centuries, which have been proved to be beneficial to health.
Just take a gander at this exhaustive list of 10 delicious spices and herbs that have an assortment of powerful health benefits, and then go ahead and add that CBD oil to your brownie mix or stew.
Recipes, Tips, and More
So, what are the popular choices of people who want to be more adventurous and explore this magical natural ingredient? Although you might feel tempted to check how to microdose CBD, now we'll look at a few common recipes that have been tried and tested and came out winners on the dinner table.
But first, for those who are not yet clued up to its holistic benefits, let's get that out of the way for you. Amongst the array of ones that are still to be found, these below are the common paybacks:
Combatting anxiety
Used as a preventative medicine
Helping with pain relief
Suffering from insomnia? CBD helps
Alleviates the risk of diabetes
Helps towards a healthy brain
Inflammation is the body? CBD can come to the rescue
Stressed out at work? yup, you guessed it – CBD
And more.
Now we get into the heart of the article, cooking with it. According to those who have tried and enjoyed the earthy taste it brings to foodstuffs, there is a mutual agreement, that there are some tips you can try out when cooking with it.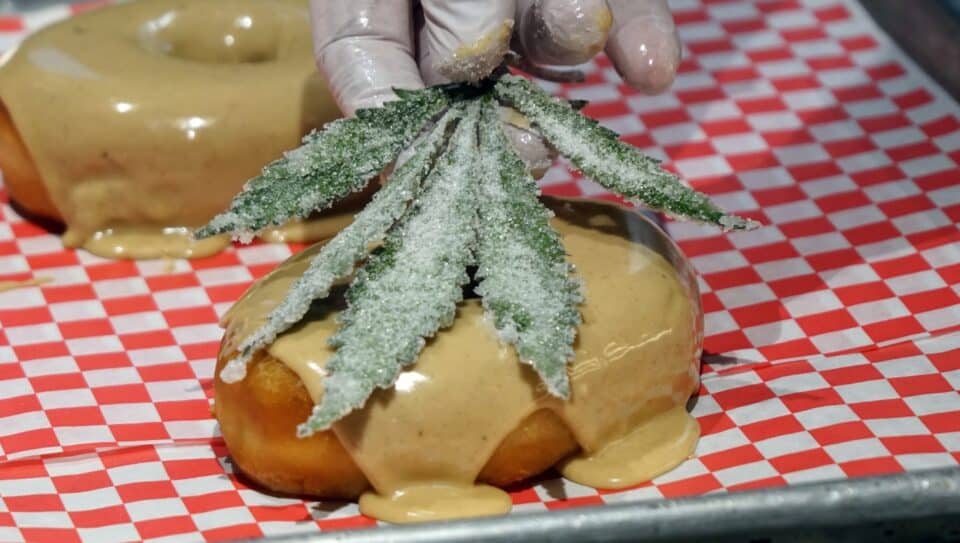 A Few Tips When Using It in Your Kitchen
Tip #1: You always want to start with a small amount and thereafter build your way up after a few weeks. Stay away from over-doing it, let your body get acquainted with it a little at a time.
Tip#2. Use it in recipes that require some sort of fat such as olive oil, butter, coconut oil, etc. which helps it absorb into the ingredients better. Storage is also an important factor here – make sure you store it in a cool dry place and check the expiry date once you open it to see how much time you have to use it, that way you can do meal preps well in advance.
Tip#3. You don't necessarily need to heat it to ingest it. You can also use it as a salad dressing, add a few drops to your coconut oil, and make some fine bulletproof coffee in the morning and get that added boost of yumminess! You can also bake with it. You can also add a few drops to your readymade latte or strawberry or banana smoothie.
Tip 4#. The second most important thing (after buying a high-quality product) is that you should never overheat it. Any type of oil, once it has been overheated beyond the required temperature, can lose its vital benefits, and then it is just a plain old oil, with nothing good in it, and you've wasted your money. This usually happens when you apply direct heat to it.
Tip#5. We saved the best for last. The first and foremost thing to keep in mind when cooking with CBD Oil is always to use a high-quality one. This can be derived from purchasing a product from a reliable high-quality online store or health store with a reputable name. If you're buying it for the first time, there are a few things to check, such as the companies license and a lab report of results stating how much THC and Cannabidiol is inside their products and must abide by regulatory specifications, visit their website to seek this information first before anything else.
Secondly, read user reviews, contact them and speak to them about their product to see if they have a good customer service base and are available for advice, and also if they have any recommendations of their products for you to cook with. Sometimes not only oil works for cooking but also powders, flower buds, and more.
Recipe Ideas You Can Try Today
Now only to the fun part, we have compiled a list of some of the variety of recipe ideas you can make with CBD oil in your very own kitchen! Let's jump right in, shall we?
CBD Salad Dressing: This is one easy and simple one. As an excellent addition to different types of green salads and Mediterranean salads, CBD can do wonders to both taste and use. Many athletes who are looking for some weight reduction opt to use this oil instead of store-bought salad dressing.
All you need is Dijon Mustard, Olive oil, Honey, Orange Juice, Cannabidiol, some vinegar, and a pinch of salt, mix everything, and voila! Your very own home-made signature dressing to wow your guests.
Chocolate Cookies: We could not resist adding this to our choice of recipes to try, the ingredients would be similar to any typical chocolate chip cookie, except that when you mix all the liquid ingredients, you add a few drops into the bowl until you get a smooth batter.
Tea: Ah yes, of course! You can make some marvelous tea too for example a fresh mint tea with a few drops, or an iced chai latte perhaps? Whatever tickles your fancy!
Enjoy using your new ingredient.