Having someone in our life who supports us when times get tough is the greatest gift of all!
Many of us hold fond memories of moments when our fathers comforted us, cheered us on, shared their wisdom or even just let us ride on their shoulders. Knowing how much our dads mean to us is one thing. Being able to express it in the form of a gift-wrapped object is quite another.
It's often said that fathers are especially hard to shop for. After all, one can only own so many socks, ties, beer tumblers, joke books and diary planners!
If you're struggling to find a heartfelt gift that's as unique as your own 'old man', consider adding a personal touch. Individualising classic objects can go a long way to transforming an otherwise ordinary present into something truly special.
Here are four unique gift ideas to 'wow' even the grizzliest of Papa Bears:
The Family Tree
This personalized piece of art features the names of the most important people in Dad's life (and no, we don't mean his favourite pundits)!
There are a whole range of styles on the market to choose from. We love this signpost format, which stands out with its rustic take on a classic. Not only that, but it's fully customizable – meaning you can choose a stunning backdrop that's guaranteed to please!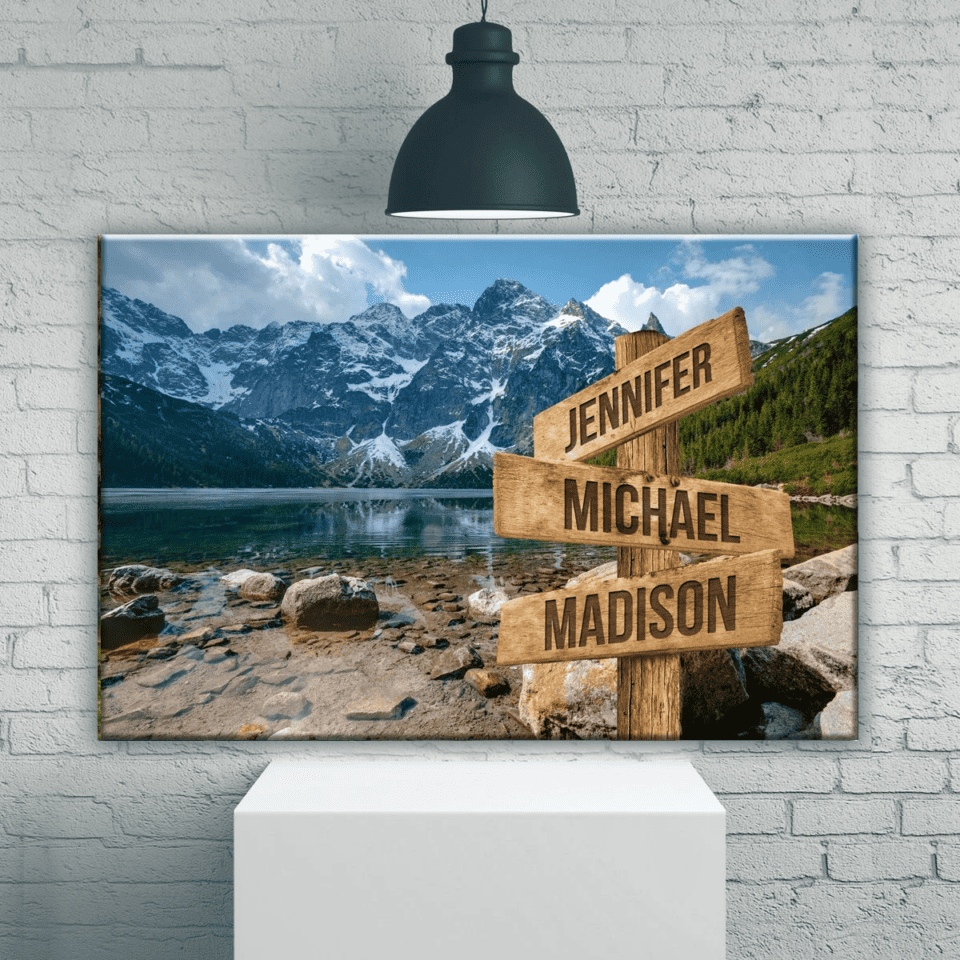 The Mug
Yes, really. Picture it: every time Dad lifts a mug of his favourite brew, he'll have a reminder of your special connection (whether he likes it or not).
A personalized mug is both practical and thoughtful – a winning combination your dad can't help but admire!
We love simple, clean designs like this sleek find: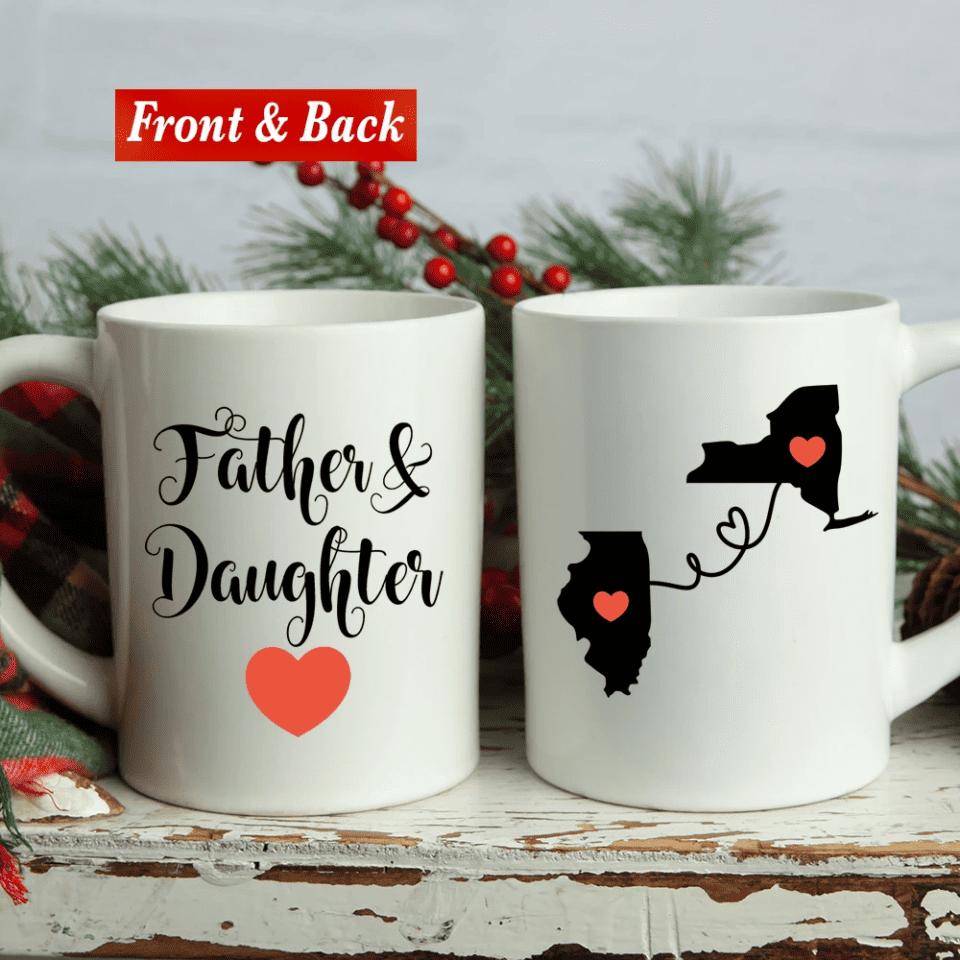 3: The Nod To The Hobby
Does your dad fancy himself a bit of a Bear Grylls (we're not asking if you agree with him)?
If he's already kitted out with gear, or you just need to save that expensive fishing tackle for Christmas, don't despair! There are other ways to pay tribute to his love of the great outdoors.
Gifts like this family camping print, for example, are major dad-pleasers.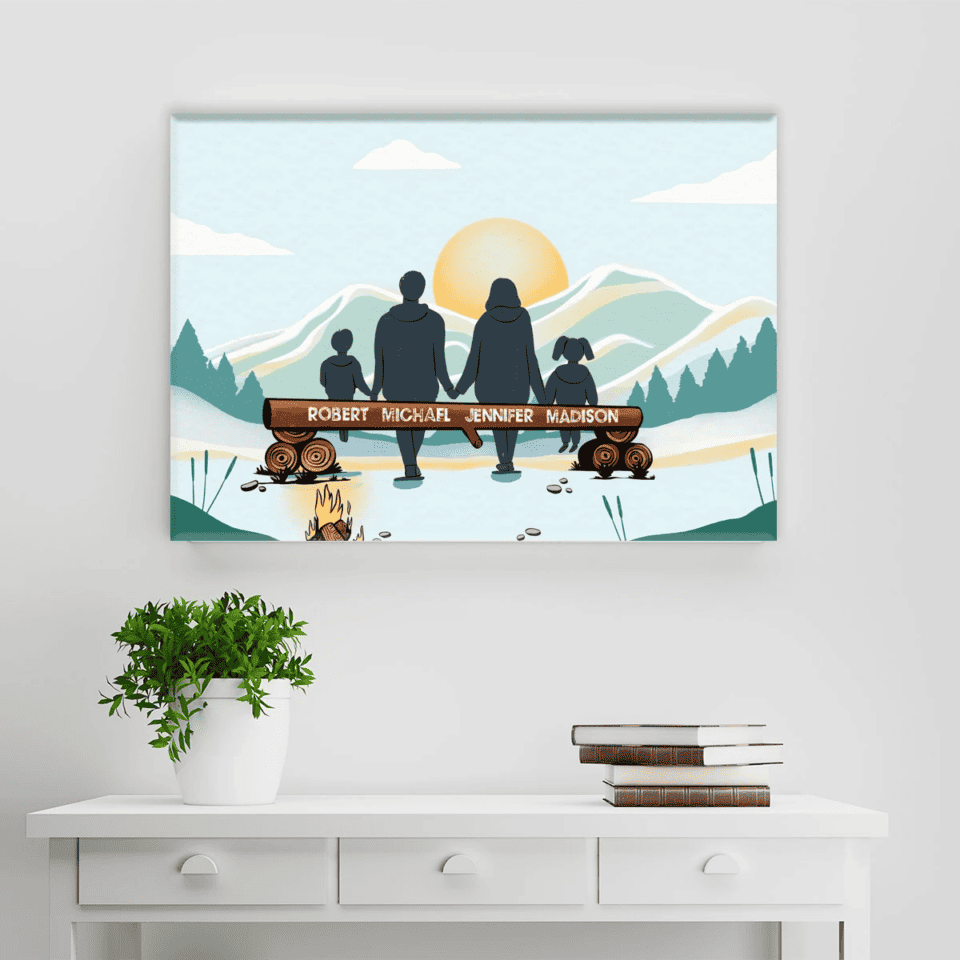 Inserting the rest of the crew into a scene from his ideal day shows you care about his passions – even if roughing it in a muggy tent and fighting off the wildlife isn't exactly your idea of a good time!
4. The Feature Film
Is your dad a movie buff – the kind who likes to shout at the TV, or perhaps keeps that quirky old print of Buffalo Bill in place of pride on your mantelpiece (despite your mum's objections)?
Another great way to incorporate his love of all things cinema into a unique gift is with a personalized movie poster.
Here's an example: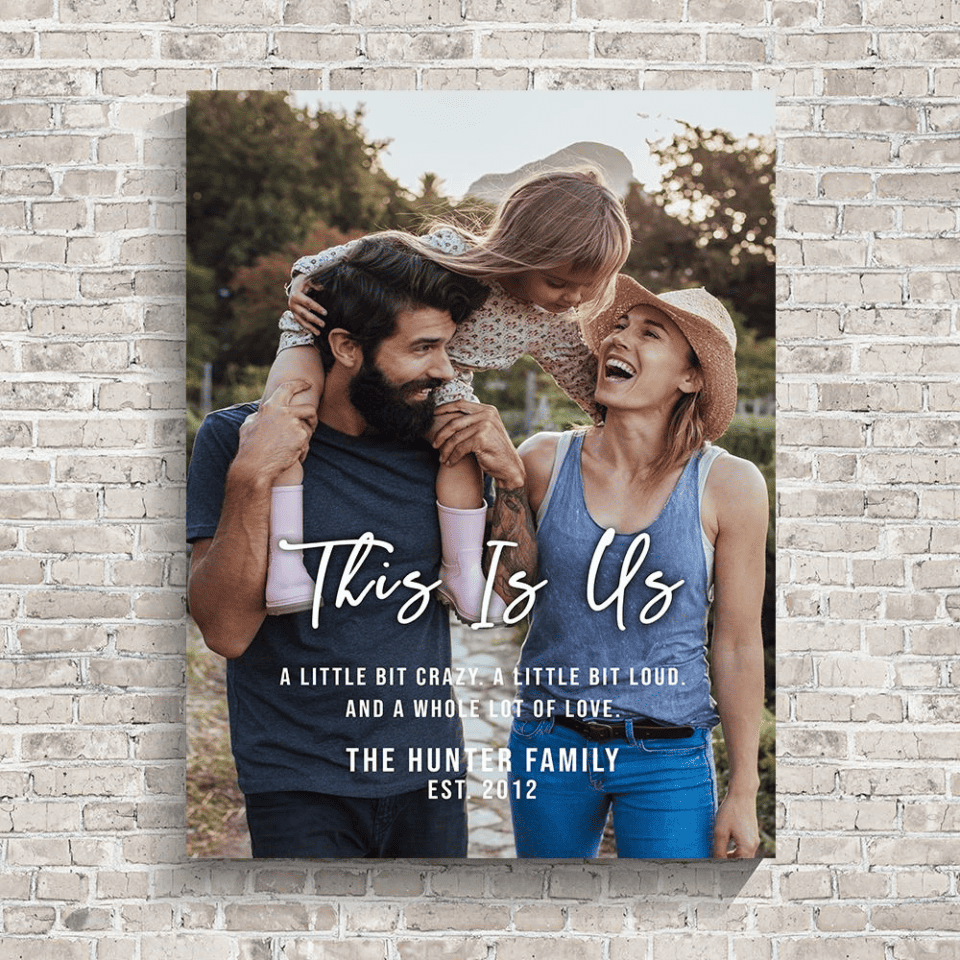 This custom print is a fabulous way to take your family film (or comedy, or drama – whichever genre you think is most accurate) onto the big screen! You can even get other family members in on the game and reenact that Buffalo Bill poster, if you want to go whole-hog.
In Conclusion:
When it comes to gracing the father figure in your life with a gift he'll (have no choice but to) cherish, personalization is the way to go.
Whether it's a mug, a print, a poster, or any other object you decide on, you're guaranteed to find a service (we've listed items from Family Gifts Co) who are willing to help you out!
Written by Ester K, working for public relations agency, obsessed with research, sleeping in as much as possible, and listening to podcasts. When I am not at home with my fam, I enjoy long walks through the beautiful city of Jerusalem.