As a busy mom, nothing rejuvenates me more than slipping into ultra-soft, silky sheets at the end of a hectic day. When my head hits that cool, breathable pillowcase, it's like hitting a blissful reset button. Getting high-quality bedding that lulls me into deep, restorative sleep makes me a happier, more attentive parent the next day.
So when I heard about FluffCo's Flat Fitted Sheet, I was intrigued. Their commitment to hotel-quality comfort and ethical manufacturing convinced me to give them a try. And I'm so glad I did! Here's my review after six weeks of blissful sleep on these luxury sheets.
Out-of-This-World Softness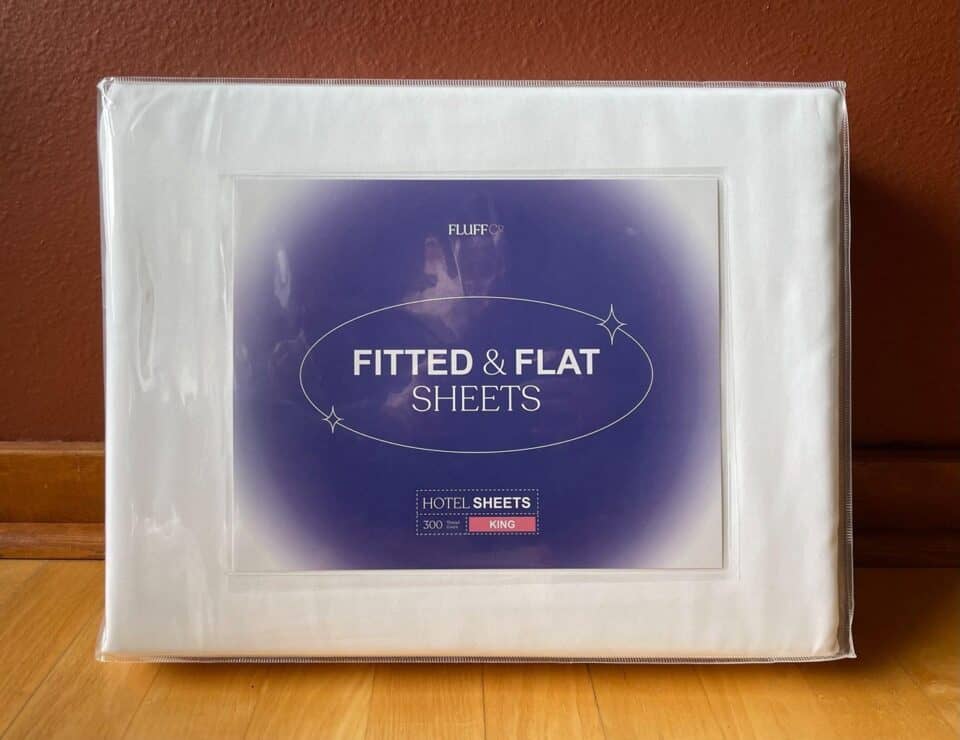 The very first night I slept on FluffCo's Flat Fitted Sheet, I was hooked. The 300 thread count, 100% cotton sateen fabric is so silky and smooth that it feels like sleeping on a cloud. I'd compare it to slipping between the luxurious sheets at a 5-star resort. The buttery, soft texture gently caresses your skin while the breathable weave keeps you cool as a cucumber all night long.
I did a temperature test on a hot summer night, and the FluffCo sheet kept me 2-3 degrees cooler than my cheaper Target sheets. The thermoregulating fabric wicks away heat and sweat for the ultimate in sleeping comfort. No more kicking off blankets in a sweaty mess!
And in the winter, the tightly woven cotton provides just the right amount of warmth. The fitted skirt hugs my mattress perfectly, so I never wake up with annoying drafts.
My husband says these are the softest, most comfortable sheets he's ever slept on. And he falls into a deeper sleep more quickly, thanks to the silky fabric. As a father of two rambunctious little ones, he needs all the rest he can get!
5-Star Durability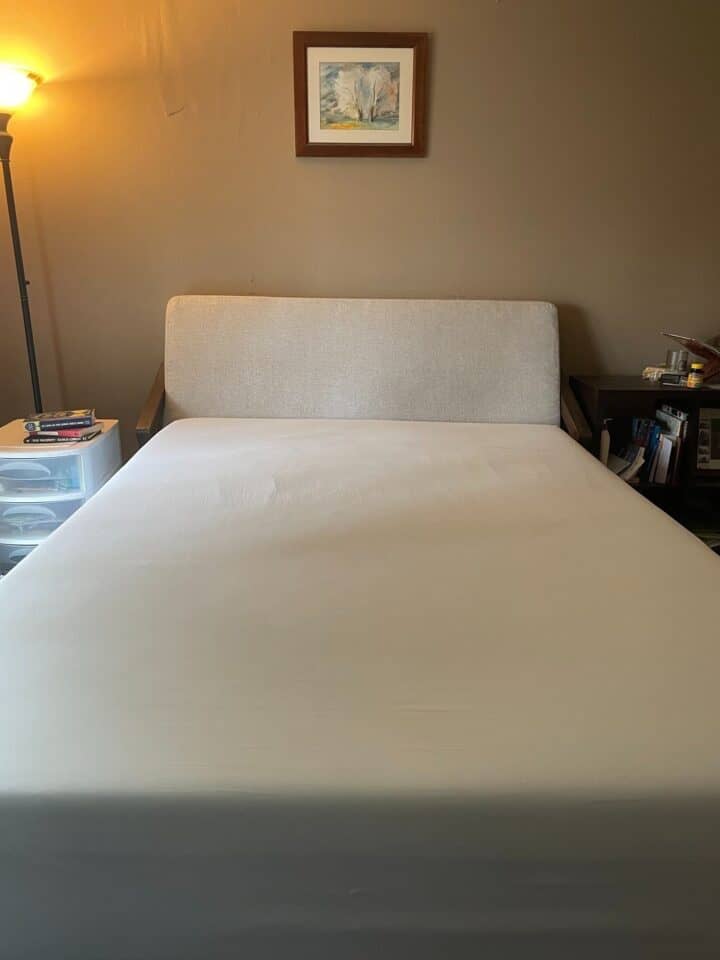 After weeks of use, including many rounds in the wash, FluffCo's sheet still looks and feels brand new. The sateen weave is as smooth as the day I opened the package – no pilling, fraying, or fading in sight.
It holds up beautifully to my kids' antics, too. No rips or stains even after water spills, jumping jacks, and the occasional stomach bug accident. I just throw it in the wash, and the sheet comes out as good as new.
The fitted skirt remains taut and perfectly contoured around the mattress. The deep pockets accommodate thicker mattresses with ease. No more annoying loose sheets popping off in the middle of the night!
Ethical and Sustainable Production
One major reason I chose FluffCo is its commitment to ethical manufacturing and sustainability. They partner directly with the same luxury suppliers used by high-end hotels worldwide. This cuts out the middleman markup, so you get an affordable price.
But unlike other direct-to-consumer brands, they don't cut corners on responsible sourcing. All down and feathers are certified ethically sourced from happy, humanely treated waterfowl.
The cotton is OEKO-TEX certified and free of harmful chemicals. And the dyes use low-impact, environmentally friendly methods. The materials and construction are designed to last for years, not fall apart after a few washes.
As a values-driven mom, I feel good buying from a brand that aligns with my ethics. FluffCo is setting the standard for responsible luxury bedding.
The Only Downside is Leaving Your Bed!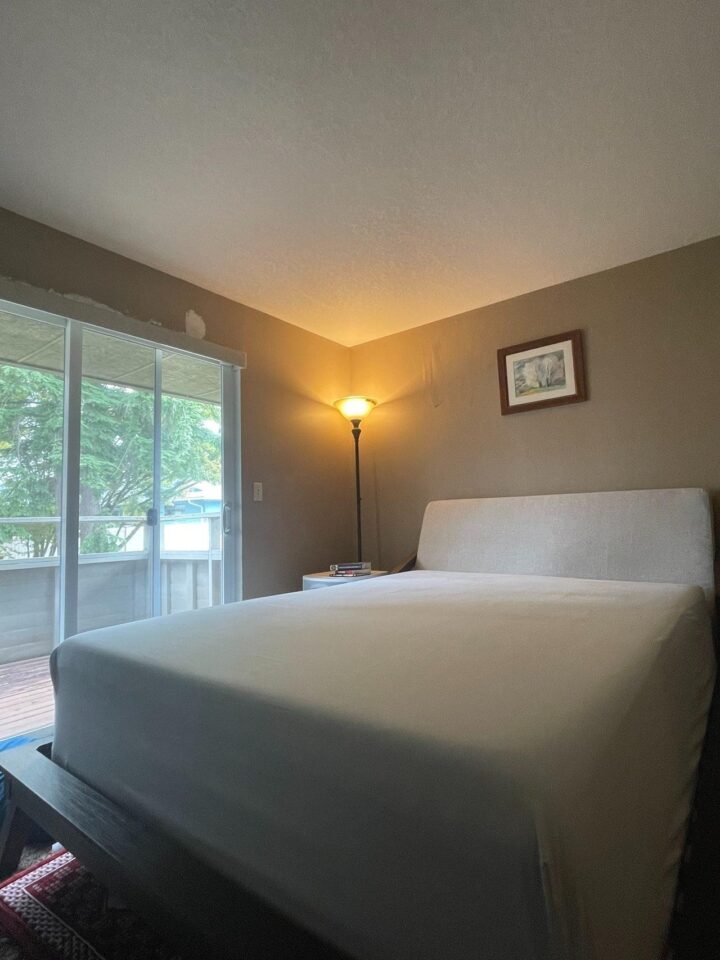 The only negative thing I can say about FluffCo's sheet is that getting out of bed is torture! I find myself hitting snooze just to snuggle up in its silky embrace a little longer.
So, if you love luxuriating in bed, beware – this sheet may make you want to call in "sick" so you can sleep in!
Treat Yourself to a Little Slice of Heaven
For just $149, you can get a taste of 5-star luxury every night. Drift off to dreamland cradled in silky smoothness and wake up refreshed and ready to conquer motherhood.
Give yourself the gift of a welcoming oasis that you'll look forward to crawling into at the end of each day. Because while parenting is tiring, your sheets don't have to be!