It's often said that "you are what you eat," so why not ensure that you're giving yourself the best lunchtime nutrition possible? Packing a balanced and healthy lunch box for yourself or your kids doesn't have to be boring. With a little creativity, you can make sure everyone is eating their fruits and veggies too! Read on to discover the delicious secret to an energy-filled and nutritious lunch.
Packing a healthy lunch box
When packing a lunch box for yourself, your child, or any other family member, it is important to consider the following points.
First, ensure that most of the items you pack are nutrient-dense and provide a good balance of macronutrients (carbs, proteins, and fats). For example, fruits, vegetables, lean meats, or seafood provide essential vitamins and minerals that are beneficial for health. Also, add healthy snacks such as nuts, seeds, and whole grain crackers for nutrition.
Second, foods should be packaged in freezer-safe containers to save them for several days. Insulated lunch bags can also help to keep food at an optimal temperature and prevents spoiling or cross-contamination with other food items. Additionally, avoid packing food items that require heating to prevent them from being served at an improperly high temperate.
Finally, when possible, encourage those whose lunch box receives it to come up with their own ideas of what should be added–this will increase their appetite and take away some of the responsibility of packing a healthy meal each day. Pack condiments such as low-fat milk-based sauces or flavored oils as well to increase palatability and add variety.
What to include in a healthy lunch box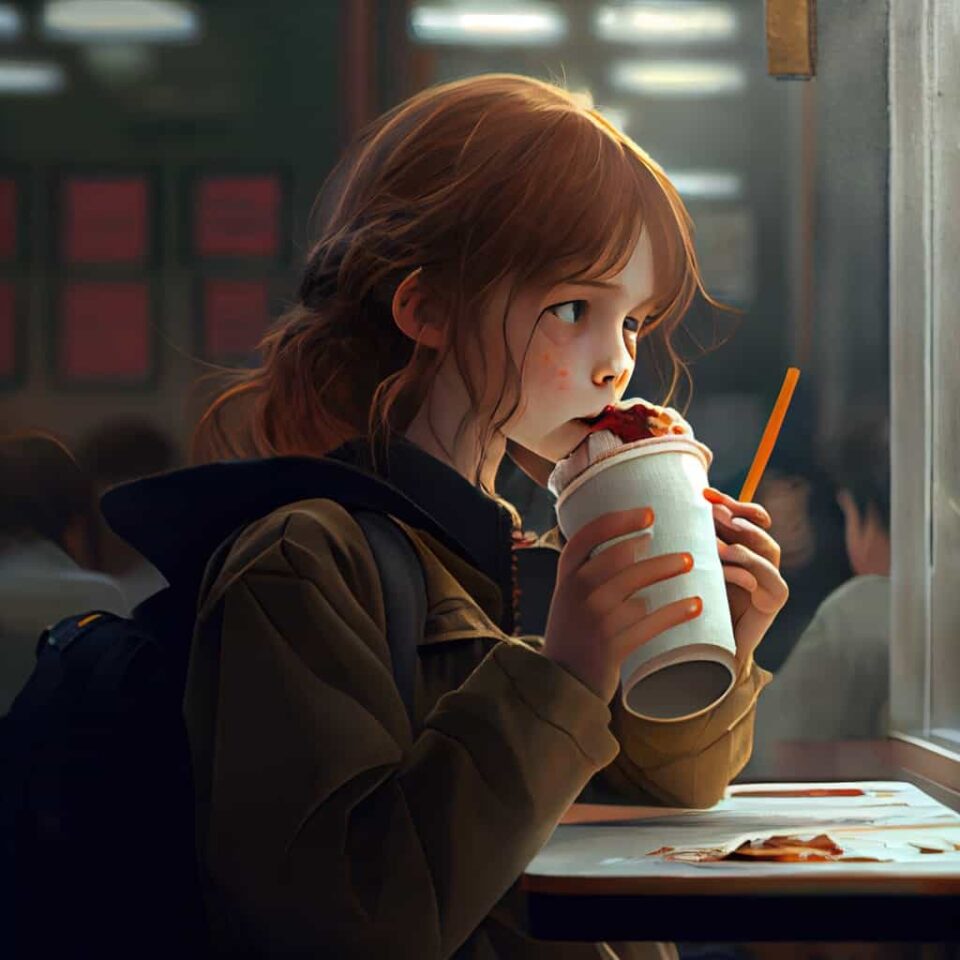 A healthy lunch box is an essential part of a balanced diet. It also helps to ensure you get all the nutrients your body needs throughout the day. A healthy lunch box should include foods from all five core food groups: fruits, vegetables, grains, proteins, and dairy products. Snacks such as nuts, seeds, dried fruit, and whole-grain crackers can also be included for extra nutrition and energy. Here are some tips for packing a healthy lunch box:
Fruits: Fruits provide vitamins and fiber while adding flavor and sweetness to a meal. Incorporate small servings of fresh fruits such as apples, oranges, or bananas into a lunchbox. Alternatively, dried fruit like raisins or apricots can also be packed if fresh is unavailable.
Vegetables: A medley of fresh vegetables adds valuable fiber and nutrients to your meal that you cannot find in other food sources. Incorporate at least one vegetable with your lunchbox, like cherry tomatoes, cucumber slices, or peeled carrot sticks with dip.
Grains: Eating grains regularly boosts energy levels by providing complex carbohydrates that slow digestion and sustain energy throughout the day. Whole-grain-rich items such as nuts and seeds also make excellent additions to a well-balanced lunchbox.
Proteins: Proteins are essential for our bodies growth and development, so it is important that children get enough protein in their daily diets too! Hard-boiled eggs, canned tuna chunks in water, or grilled chicken strips add protein to the meal while fulfilling cravings at the same time!
Dairy Products: Milk provides minerals like calcium which strengthens bones and teeth, while yogurt has probiotic properties that help with digestion. A carton of milk or low-fat yogurt will keep children fuller longer by providing extra nutrients throughout the day.
How to make a healthy lunch box
When packing a healthy lunch box, it is important to ensure that the meal is both varied and balanced to ensure it is nutritionally adequate. A healthy lunch box should include foods from each of the four main food groups: fruits and vegetables, whole grains, lean protein sources, and dairy or dairy alternatives. Additionally, aim to include minimally processed foods and aim for at least three out of five components per meal. Here are some tips for creating a nutritious and balanced lunch box:
Fruits & Vegetables: Choose fresh produce such as sliced apples or oranges, broccoli florets, baby carrots, and celery sticks with almond butter or hummus dip. You can also opt for canned fruit in water or frozen fruit pieces such as berries or melon cubes.
Whole Grains: Whole-grain bread and wraps make good staples for sandwiches or pita pockets. If you're looking for something heartier than bread, consider adding cooked quinoa or brown rice to your lunch box as an accompaniment to a protein source.
Lean Protein Sources: Try adding hard-boiled eggs, edamame beans, nuts like almonds and walnuts (without added oils) mixed into salads; hummus with whole grain crackers; plain Greek yogurt; smoked salmon slices; leftovers from dinner that contain some lean protein source (lean chicken/turkey/fish)
Dairy/Dairy Alternatives: Low-fat cheese wedges/pieces are useful if ensuring veggies sticks don't get forgotten about in the depths of your little one's lunch box! Unsweetened plain almond milk might be preferable over cows-milk if trying to minimize saturated fat intake. Cottage cheese also makes a great dip pairing with crunchy vegetables!
The benefits of packing a healthy lunch box
Eating fresh, healthy foods provides increased energy, improved cognitive function, stronger bones and muscles, and better health. Packing a lunch box with nutritious items can ensure that your or your child's dietary needs are met and help avoid unhealthy temptations throughout the day.
Packing a healthy lunch box can be easy and fun for children when allowed to pick out their own food. Involve children in grocery shopping and cooking to make healthy lunches more enjoyable. The following are items that can be added to create balanced meals:
Whole wheat, whole grain, or multigrain bread or pitas for sandwiches, wraps, and rolls
Lean meats such as turkey, chicken breast, or tuna
Low-fat dairy products, including low-fat yogurt, milk, or cheese
Healthy nuts such as almonds or walnuts containing natural fats
Fruit such as apples, oranges, bananas, grapes, etc.
Vegetables such as spinach leaves, carrots, sticks, etc.
Healthy snacks like popcorn or air-popped chips without added salt/sugar
When combined with the right portions of each food item, these components provide healthy meals rich in fiber and protein while remaining low in calories and fat. Lastly, remember to include an ice pack in each lunch box to keep cold foods cold and warm foods warm until it's time to eat!
The best lunch boxes for packing a healthy lunch
When packing a healthy lunch, having the right tools is just as important as having the right food. Choosing a good quality lunch box helps keep food safe and makes meal prep easier. Here are some tips to consider when selecting a lunch box:
Size and capacity: Size is important for carrying enough food and fitting it into your bag or locker if that's where you'll store it. Think about what foods you'll pack and get a size that fits your needs. A larger container may be handy when packing leftovers from dinner or snacks for an after-school activity.
Insulated or non-insulated: Consider whether or not you need an insulated lunch box. Insulated containers help keep cold foods cold, making them perfect for packing dairy, fruits, vegetables, sandwiches, wraps, and salads that need extra refrigeration. Pack hot items like a soup of chili in insulated thermoses instead of regular insulated containers — this will keep them warm until lunchtime! For other school lunches that don't require refrigeration, such as nut butter or mini pitas with hummus, an uninsulated container is preferable because they weigh less and can be more compact than their insulated cousins.
Material: Many lunch boxes are made with light and easy to clean; however, if your child has sensitivities to certain chemicals, be sure to research what plastic was used to make the product before purchasing it. Other materials, such as stainless steel, have become popular recently because they're eco-friendly and durable but also tend to be more expensive than other options on the market today. Choose something that works for your budget and lifestyle needs so it can last for years to come!
I like the Itaki Lunch Box that Unfinished Man reviewed many years ago. It is leak-proof and lightweight, so it's perfect for packing larger meals while still being easy to carry around. It also comes with a large ice pack that fits inside the container, keeping food fresh all day long! Additionally, this lunch box features divided compartments to help portion snacks and meals accurately and an interior mesh pocket to store small items like utensils or napkins. It's an excellent choice for ensuring your child's lunch stays healthy and tasty!
Ultimately, packing a healthy lunch box can help children avoid unhealthy temptations throughout the day while equipping them with the energy they need to stay focused and engaged in school. With the right tools, such as a good-quality lunch box and icepack, you can ensure that your child's lunch is delicious and nutritious!
The worst lunch boxes for packing a healthy lunch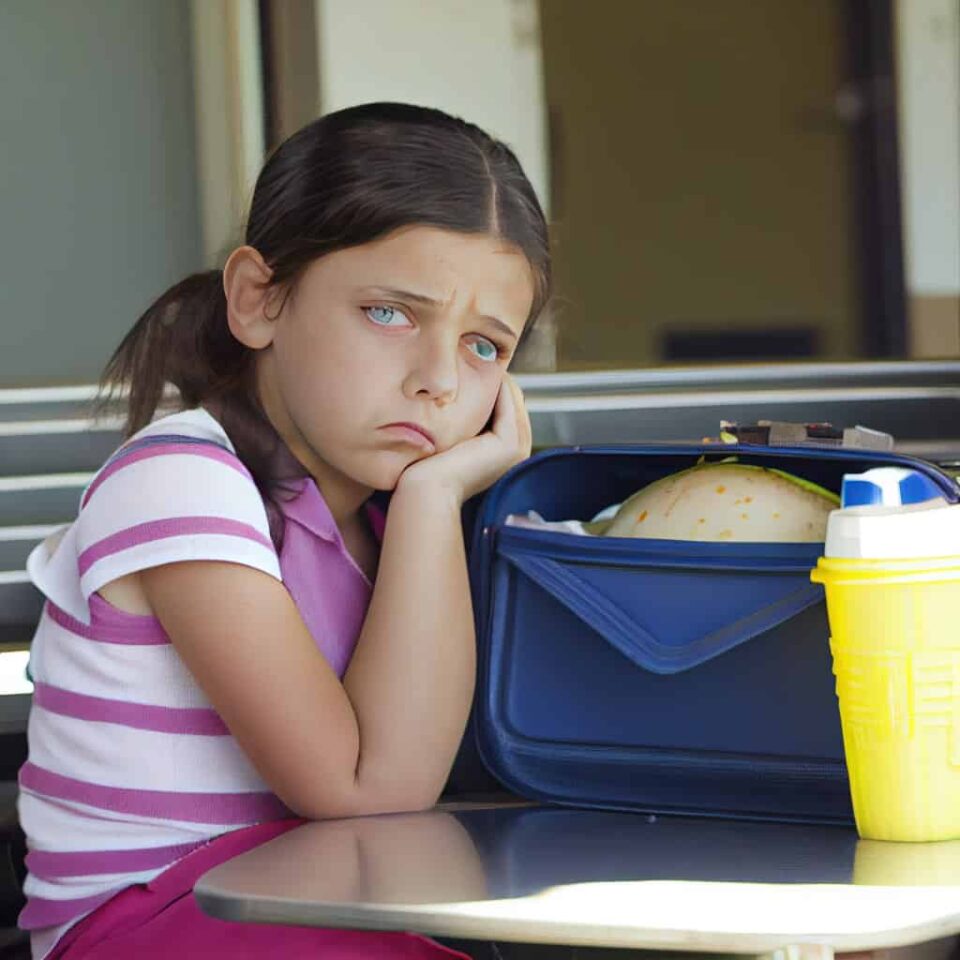 Packing a healthy, nutritious lunch for your child can help them stay alert, energized, and engaged throughout the day. But some of the most commonly packed lunch boxes are not ideal for fostering healthy eating habits. Here are some of the worst lunch boxes to choose from if you're looking to pack a balanced meal:
Lunch Boxes with Empty Packages: Processed food packages create an unhealthy impression that can last long after consumption. Avoid purchasing pre-packaged snacks with colorful wrappers and artificial ingredients like candy bars and chips.
Boxes Lacking Insulation: It is crucial to pick a box that will keep meals at a safe temperature, particularly during warm summers or long days at school or work. Insulated boxes allow you to store food at safer temperatures and prevent spoilage. Additionally, skip ice packs, which can often be lost in backpack roulette by midday!
Small-Sized Boxes: If you have limited space in your lunch box, it can be difficult to fit all the necessary items in your bag. Choose a larger-sized box if possible so that you have room for snacks, drinks, vegetables, and fruits, as well as any other foods you may need throughout the day.
Reusable Plastic Boxes: Reusable plastic boxes typically come in brightly colored packages designed to catch children's attention; unfortunately, this often overrides nutritional information when packing lunches. Avoid these containers since they may lead to overindulgent eating behaviors instead of healthier options.
The best healthy lunch box recipes
Preparing a healthy, delicious, and nutritious lunch box to take to school or work can be done easily with some planning. Many convenient lunch box recipes require minimal preparation yet offer a variety of flavors. Here are some ideas for recipes that will help you create the best sustainable and tasty lunches:
Salads: Create your own custom salads by combining greens with proteins such as chicken, beans, or hard-boiled eggs. You can add diced apples, nuts, and dried cranberries for flavor, nutrition, and crunch.
Sandwiches: Whole wheat bread or tortillas provide nutritious options for healthy sandwiches. Choose lean meats such as turkey breast or roast beef when making sandwiches. To make these even healthier, add more fresh vegetables such as tomato slices, cucumber slices, or lettuce.
Wraps: Try creating a savory wrap using whole wheat wraps with grilled vegetables and hummus; spread on some hummus before adding grilled peppers, zucchini, and eggplant to the wrap of your choice. Hummus is high in protein, so it's perfect for filling meals with whole-grain wraps.
Yogurt parfaits: Create delicious yogurt parfaits to take in your lunch box by layering nonfat yogurt in cups with fresh fruits like blueberries and strawberries; top off with oats for added crunchiness and flavor. The high content of calcium present in these yogurts is beneficial for bones and other body parts requiring calcium consumption daily.
By packing these simple but nutritious meals in your lunch box, you can be sure to enjoy them during the day and keep your body well-nourished throughout the day!
The worst healthy lunch box recipes
Packing a healthy and nutritious lunch box for yourself or your family can be challenging. Aim to include foods that are high in protein and low in sugar or processed carbs to provide energy throughout the day. Avoiding foods with high levels of unhealthy fats, added salt, and sugar is key.
To give you an idea of what not to include in your lunch box, here is a list of the worst healthy lunch recipes you should avoid:
Chips and candy bars – although these snacks may provide instant gratification, they offer little nutritional value and contain large amounts of saturated fats, sodium, and processed sugars.
Cookies or other sugary snacks – these treats should not take up valuable space in your lunch box because they will mostly leave you feeling sluggish later on.
Foods high in sodium – such as canned soups, fast food burgers/fries, pre-made sandwiches, and deli meats, can also cause dehydration over time.
White rice dishes – although white rice offers a quick energy source, it's important to ensure this carb source is coupled with other protein sources like vegetables or lean meats instead of highly processed options like macaroni and cheese or pizza.
Protein or energy bars – these convenient snacks often contain high levels of added sugars or artificial flavors, which should be avoided whenever possible.
How to make a healthy lunch box more appealing
Oftentimes, packing a healthy lunch box for oneself or their kids can be a daunting task – it's hard to make healthy meals look and feel exciting. It's important to provide yourself and your kids with nutritious yet tasty meals to stay energized. Here are some tips on how you can make a healthy lunch box more appealing:
Add color: Choose bright, fresh produce such as carrots, cucumbers, tomatoes, and peppers to add bright colors to your meal. Fruits like blueberries and raspberries can be added as well!
Get creative with shapes: Use small cookie cutters to cut shapes out of sandwiches, fruits, and vegetables – this will make lunch boxes more visually interesting.
Get creative with flavors: Layer flavors by including savory spreads like hummus or pesto into sandwiches or wraps – this will turn a plain sandwich into an epic experience! Spices like cumin and paprika can also be used as a great condiment.
Make eating fun: Prepare finger foods that look good and taste yummy! Celery sticks filled with peanut butter or cheese cubes stuck on skewers are some examples of easy snacks that will taste great and make mealtime much more enjoyable.
Tips for packing a healthy lunch box
Packing a nutritious lunch box is one of the best ways to ensure your family eats well during the day. Here are some simple tips and ideas to help you pack a healthy lunch box that will nourish your body and keep hunger at bay:
Choose nutritious snacks: There are many wholesome snacks available that will keep your family fuller for longer, such as plain popcorn, fruit, trail mix, nuts, seeds, and whole grain crackers. Look for snack bars with few ingredients and no added sugars.
Include minimum processed foods: Avoid the amount of processed food in lunch boxes, as these often contain refined starch and sugar. Swap biscuits and chips for healthier options such as fruit loaf or veggie sticks with hummus dip.
Fill it up with veggies: Adding vegetables to your lunch box is a great way to boost nutrition levels. Choose from salad greens, carrots sticks, capsicum slices, or celery slices with nut butter or hummus dip for dipping.
Include proteins: Protein is essential for sustained energy levels throughout the day, so ensure an adequate amount of protein in every lunchbox. Lean meat cuts like chicken breast or turkey rolls provide good sources of protein that can be enjoyed at room temperature, too – keep them refrigerated until you leave home! Tuna sandwiches are also great for boiled eggs or hard-boiled egg muffins.
Keep it cool: perishable foods such as dairy products (cheese cubes or dairy dip), cooked meat products (chicken nuggets), and leftovers need to be kept cold until eaten, so use an insulated lunch bag together with an icepack/freeze pack in their lunch box to keep food colder for longer if necessary.
Never have a boring packed lunch again
So, there you have it. Everything you need to know about packing a healthy and delicious lunch for work or school. By following our simple tips, you can rest assured that your stomach will grumble with happiness all day long. And the best part? You don't need to be a culinary genius to make these meals! With a little bit of preparation, you can create lunches that are both nutritious and tasty. What are you waiting for? Get started packing your own healthy lunch today!