Readers, get ready to be inspired to read, eat, craft, and live well with our Small Victories Sunday Linkup bloggers!
Bloggers, our linkup is designed to share your BEST posts to inspire our fast growing community of readers. Share with us anything that will help others live a happier and healthier life. Sunday is the perfect day to reflect and celebrate the week that passed and look forward to the week ahead. Our linkup is open all week long so feel free to stop by anytime, it's never too late to linkup with us. If you need writing prompts or to see past linkups, visit our main Small Victories Sunday Linkup page.
Pin this to your favorite link up boards please. The more the merrier!!
A friendly reminder that our goal is to inspire others through positive posts, posts that are rude or offensive may be deleted from the linkup. Also, since my kids visit my blog, please keep content free of sexual themes. Thanks!;
Bloggers, give some love to your extra special hosts who do their best to encourage and promote your posts!
Ways You Can Follow Your Hosts:
Tanya M from Mom's Small Victories | Pinterest | Facebook | Instagram | Twitter | Google +
Meagan from Sunshine and Sippy Cups | Pinterest | Facebook | Instagram | Twitter | Google +
Echo from The Mad Mommy | Pinterest | Facebook | Instagram | Twitter | Google +
Gail from Frugal & Coupon Crazy | Pinterest | Facebook | Twitter | Google +
Heather from Gemini Red Creations | Pinterest | Facebook | Twitter | Google +
Kimberly from Keystrokes by Kimberly | Pinterest | Facebook | Instagram | Twitter
Crystal from Tidbits of Experience | Pinterest | Facebook | Instagram | Twitter
Featured Bloggers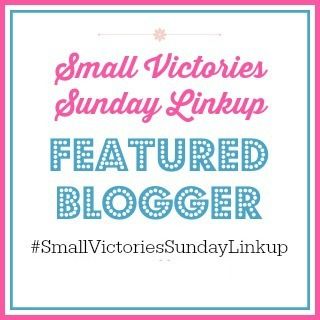 Each week my co-hosts and I will feature our favorite bloggers from the previous week's linkup. Visit each of my co-hosts to see who they've featured too.
Our Reader's Choice for most clicked post was Goofball Mommy who shared Blogging Just Isn't Hard.
Some of my favorite posts were:
30 Romantic Fall Date Ideas – Erica shares 30 fun fall date ideas. I love to read and write marriage posts. Fall is my favorite season! It's no wonder her post captured my attention. There are plenty of wonderful ideas on this list for you to do with your loved one.
30+ Backyard Science Ideas – As a homeschooling mother, I'm always on the hunt for ways to enhance my kids education with fun ideas like this list that Joanne created.
How to Quickly Find 3,000 New Followers  – I don't know of a single blogger who doesn't enjoy getting new followers. Since I've started blogging,  I have been looking for all the blogging tips I can get my hands on, and have invested in a lot of blogging courses. I've even shared many blogging tips. Yet, Janice managed to share some marketing ideas I have not heard of in the blogging world.
My Weekly Recap
Reading: 
As a book review blogger, there is always a book in my hands. Right now I'm finishing up [easyazon_link identifier="0800759494″ locale="US" nw="y" tag="tidbitofexp-20″]90 Minutes in Heaven[/easyazon_link]. I also just finished reading [easyazon_link identifier="0062439200″ locale="US" nw="y" tag="tidbitofexp-20″]Captive: The Untold Story of the Atlanta Hostage Hero[/easyazon_link] . BOTH of these book reviews and giveaways will be live soon on the blog. 
Blogging:
I haven't had the chance to blog like I normally do because I'm back to homeschooling my kids again. Plus this year I have an extra student. However, despite that I still have some posts lined up that I think you'll enjoy. Be sure and check out my current giveaways on my blog before you leave, please.
Most Popular Posts For the Week:
Please Pin this image so others have this resource for themselves. THANK YOU!
Home:
On the home front, life has been super crazy and hectic here. However, we're making the most of every moment we're given. I believe by the end of next week we'll have a new system down pat for the school year.
Now It's Your Turn to Share Your Favorite Posts and Small Victories!
* Following your hosts is not required but appreciated!
* Grab the Small Victories Sunday button and place it in your sidebar or the post you are linking up.
* Share up to 3 of your favorite blog posts you want to share. Enter your link below and let's celebrate our small victories together! Please refrain from linking up posts with mature themes like erotica, new adult or offensive language.
* Please visit at least 2 others for every link you enter. This linkup only works if we support one another, your visits are crucial to fellow participants.
* By linking up, you are giving the hosts permission to share your post and post images on their social media pages and our Featured Blogger collage.
* By linking up, you are giving the hosts permission to email you notifications when the linkup is open. Your email addresses are not shared and you can unsubscribe to emails at any time.
* Stop by our Small Victories Sunday Linkup Board on Pinterest and like and repin the posts to your boards.
* Spread the word! The more you share about the linky, the more visitors you will get to your content too. Please use the #SmallVictoriesSundaylinkup hashtag so we can find your posts and share them too!
CLICK THIS LINK TO ADD YOUR POST. 🙂