Discover the current toys in Wendy's Kids' Meals Toys. Every Wendy's Kids' Meal comes with a toy, quality food, and lots of laughs and fun.
Nonstop Surprises
Kids will enjoy revealing one surprise after another as they unbox toys in the Thing in a Thing in a Thing program. The toys include three nesting mystery characters and one sticker sheet, which can be great outdoor toys for 1 year old toddlers or older to keep them occupied while traveling outside or spending time in the garden. Each funny cube has two parts that kids can mix and match with other cubes in the collection to make their own silly mash-ups. There are 18 figures in all!
These are the various collections:
Robot Rumble
Alien and Astronaut
Monsters
Yeti Family
Luchadores
Pirate Gold
Go Vintage with These Great Collections
Here is a list of vintage toys from Wendy's Kids Meal Toys:
Scoobydoo
Garfield
Peanuts 50th Anniversary
Kelloggs Bean Bag
Playskool glow worm
Jetson's characters
Alf figures
Zamboni
Ironman
Marvel
Mighty Mouse
Monster hot rid
Nintendo Super Mario
Yogi Bear and friends
SpongeBob
You can even buy vintage toys from Wendy's Kid's Meals on eBay and Amazon. The prices of these toys vary from under $10 to more than $50.
Fast Food Kid Meals Comparisons
These toys are a wonderful idea. How do Wendy's Kids Meal Toys stack up with other fast food kid's meals?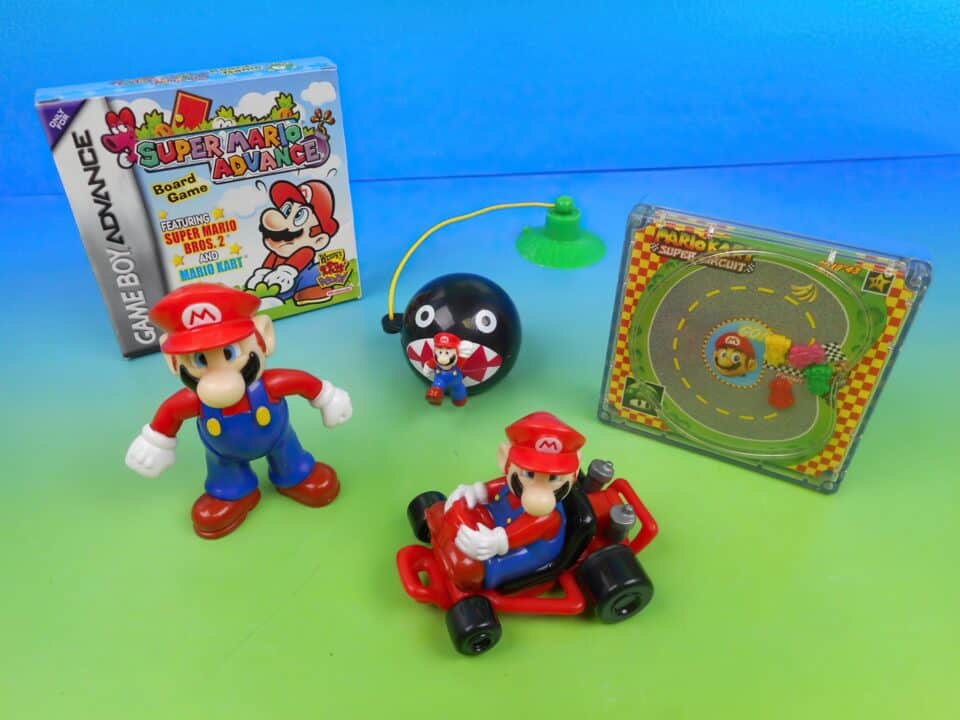 While no other chain creates happy faces than McDonald's does with its grinning red box Happy Meal, but the inside is far less enticing.
Chick-fil-A came out on top offering fluffy fries and signature nuggets. The portion size was generous, and it could be enough food for an adult.
Burger King disappointed with a basic kid's menu and a lack of healthy side options. The chicken nuggets and fries don't provide a great taste.
Toy-wise, McDonald's does have the favor with cool toys, along with Wendy's Kids Meal Toys, which are unique and loved by kids.
Kid's Meal History
The first kids' meal, Funmeal, emerged at Burger Chef in 1973 and succeeded. Discerning the popularity of the kids' meal, McDonald's introduced its Happy Meal in 1978, and other fast food corporations, including Burger King, followed suit with their own kids' meals.
What is in the Wendy's Kid's Menu?
Four-piece chicken nuggets
Hamburger
Cheeseburger
You can also choose apples, fries, dipping sauces, and a drink.